Free Valuation
Collateral Loans
Vasco Assets takes pride in being the most reputable resource for collateral loans in Orange County and surrounding areas.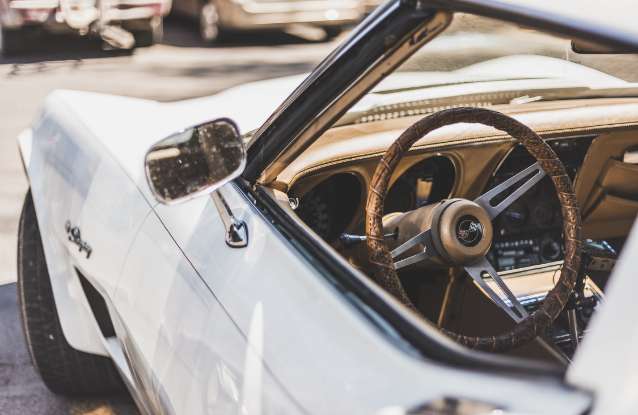 Vasco Assets takes pride in being the most reputable resource for collateral loans in Orange County and surrounding areas. We offer loans against rare coins, diamonds, exotic automobiles, precious metals, paintings, sculptures, and yachts.
After filling out the submission form on our website, our experts can evaluate the asset. Once a value is determined, we will complete a thorough physical inspection at our Newport Beach Headquarters. Once an agreement has been reached, we will explain the loan terms, sign the loan agreement, and issue the funds.
Loans are typically offered for 30-60-90-120 day terms. The client may redeem the loan at any time before the end of the four (4) month period. At the end of the loan term, the client may request an extension.
If accepted, they will be required to pay all fees from the original agreement and will then be issued a new loan agreement. The principal amount of the loan and rates will remain the same in most cases, unless the value of the asset has fluctuated. Once we receive repayment of the principal and fees, the asset will be returned.
Licensed by California's Department of Justice, fee structures are set by the State. However, we only provide a minimum loan of $2,500 and thus rates are negotiable and fall anywhere between 2-10% with an average of 5%. The fees include but are not limited to operational costs such as bookkeeping, transporting and storing your asset, and insuring your asset. Vasco Assets' valuation services are complimentary. Assets are insured by Lloyd's and Partners, London, England for twice the loan amount, and are stored in secure vaults. For more information on the security measures Vasco takes to protect your assets, please visit Shipping & Storage.
If you have any additional questions about Vasco Assets' collateral loan process or other services, please review our Frequently Asked Questions or contact us directly via live chat on the website, phone at 949.679.2300 or 800.217.7006, or email info@vascoassets.com.
TESTIMONIALS
Over 100+ 5 Star Reviews on Google and Yelp

Working with Vasco was a breeze. I shipped them my Rolex and got a better price than what my local dealer offered me. It was a smooth and easy process. It was a pleasure working with Vasco. 10 out of 5 stars!!!
---
Jason T.
New York City, New York
I wouldn't take my jewelry anywhere else! They are honest, communicate in clear,concise terms so there are no hidden agendas or confusion, super friendly and accommodating, and always make the experience a pleasurable one.
---
Robyn H.
Newport Beach, CA
Contact Us
Request a Valuation or Loan
Fill out the form below to inquire about our services. Please be detailed about your needs in the message section. We will respond as soon as possible.
Contact

2024 Quail Street
Newport Beach, CA 92660