January 24, 2022 0 Comments Cars, Luxury, Title Loans
A Collateral Bridge Loan in California: How This Vasco Client Leveraged A Short-Term Loan to Buy Real Estate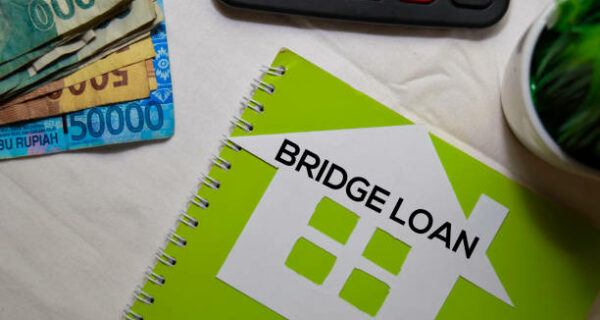 Opportunities don't always come knocking, but when they do we must seize them, come what may. This sounds good in theory, but the real world is riddled with challenges that may make it difficult to seize the good stuff that comes your way.
Caleb recalls his encounter with one such opportunity. Back in 2019, Caleb found the perfect plot of land. The one that he'd been imagining for a long time. "It was flawless." he said. "I had never seen land and felt such a connection with it." He simply wanted to buy the plot. But this was not easy. The California wildfires did considerable damage to his farmhouse and he had to spend a lot of his savings to salvage what he could and get back on track. This left him with no spare cash to buy his dream plot of land. That is when it struck him. "I have this vintage in my garage that is up for sale, but the sale hasn't been done yet. I thought it'd be wise to use this car as collateral for a bridge loan and raise the money for the plot." The plan worked and he currently is the proud owner of the plot of land.
What is a Bridge Loan?
As the term suggests, a bridge loan is the one where you use one type of collateral to finance another purchase. In this case, Caleb used his vintage car as collateral to get a loan for the plot of land. This loan essentially 'bridges' your future purchase with your previous sale, meaning you get a loan on the equity of your possession that you intend to sell (but haven't sold yet) for your upcoming purchase. 
It may happen that the circumstances are unfavorable and you find yourself in a place where you don't have enough funds, but you're looking forward to a sale of some of your possessions which will eventually get you the funds you need. In certain cases, your current property might already be in escrow with a buyer, but the sale might not happen until after you've made your purchase. In this case, a bridge loan can be used to capitalize on your unsold assets to buy or invest in some other kind of asset. A common example can be using your car as collateral to purchase real estate, just like Caleb did. 
This is also possible when a homeowner decides to sell their current home and move into a new home. A bridge loan will allow the homeowner to retain their current home while purchasing another, and the loan can then be paid after the homeowner has moved. Bridge loans are exclusively meant for short-term financing for the immediate purchase of any commercial property and the loan amount is determined by the equity your property type has accumulated. 
Since this loan is associated with the property type, there are two distinct classifications. One is a commercial bridge loan and the other is a residential bridge loan. This classification brings in crucial differences, most importantly in the loan to value. Loan to Value, or LTV, is generally lower for commercial bridge loans than it is for residential. Where a residential bridge loan is used to purchase a new home or raise funds for a down payment before the existing property is sold, a commercial bridge loan is generally used by businesses to increase liquidity by using high equity assets as collateral. 
Why Should You Consider Bridge Loans?
In general, bridge loans have higher interest rates than conventional bank loans, due to the fact that these are short-term loans, usually lasting for less than 12 months. And since these loans are asset-based, the lenders seldom ask for the borrower's credit score, as the loan is secured. This means the borrower's credit history doesn't matter, as long as the collateral asset has enough equity to finance the loan. Bridge loans also tend to have higher origination fees, but the higher interest rates and origination fees fade in comparison to the advantages these loans offer, which is hassle-free quick cash in hand. 
Compared to traditional loans, which require a hard credit pull and are much more difficult to process, bridge loans provide instant funds, meaning you can be a property owner in no time. The application and underwriting process for a bridge loan may only take a few weeks than the months it may take for a traditional bank loan. The sale of the existing property serves as the repayment of a bridge loan, which makes it even more convenient than conventional loans. Conventional loans also take into account the debt to income ratio of the borrower. 
If the borrower already has a loan and wishes to take another one on top of it, banks may deny them, because it would mean adding to already existing debt. Bridge loans are an exception that do not consider the debt to income ratio while processing. 
All said, bridge financing is the way to go if you're looking to quickly refinance or cash out on your current property. Hard money lenders will seldom look at your credit score, the debt to income ratio of the borrower generally doesn't matter, and the processing time is mere days. Private money bridge loan lenders don't have to go through the hassles of conventional loans to provide you with the financing you need for your new property. You are also saved from the hassle of looking for different home loan options or rummaging through a host of loan programs that might not be suitable for you.
However, a residential bridge loan may not be suitable for you if the bridge loan interest rates are higher than you can afford on that property. All things considered, bridge loans are a more costly affair than traditional loans. A borrower also has to pay the closing costs on the bridge loan, which is a certain percentage of the loaned amount. All these factors need to be considered before applying for a hard money loan. 
All Works Well, Until it Doesn't
A bridge loan does sound like the bee's knees when it comes to quick real estate financing. But what happens if the borrower doesn't have any real estate that can be put up as collateral, or if the real estate does not have enough equity to fund the new purchase? Caleb had the answer! It is entirely possible to fund your real estate venture with the help of your prized possessions, like a luxury car.  You can just as easily use your luxury car to provide a bridge loan to buy a new house, and repay the loan after the car is sold. Homebuyers and real estate investors are no longer limited to having investment property to apply for bridge loans. Bridge lenders, unlike traditional lenders, are typically interested in the equity of the asset of the borrower, meaning it is entirely possible to get a personal loan in the form of a bridge loan by using your car as collateral.
Don't Let Your Dreams be Dreams!
At Vasco, we understand California real estate like no other. Based in California, it comes to us naturally and it helps us realize our client's goals and expectations better. We have various types of loans for real estate and we are sure that getting in touch with us regarding your real estate financing can be one of the best things you can do. Ask Caleb! He already has a home built on his plot and is enjoying scenic sunsets, thanks to Vasco's loan options. So what are you waiting for? Give us a call today and you might well be on your way to buying your dreamland.
---