January 25, 2022 0 Comments Cars, Luxury, Luxury Asset Loan, Title Loans
Bootstrapping Your Business: How a Luxury Car Collateral Loan Helped This Vasco Client Realize His Startup Dream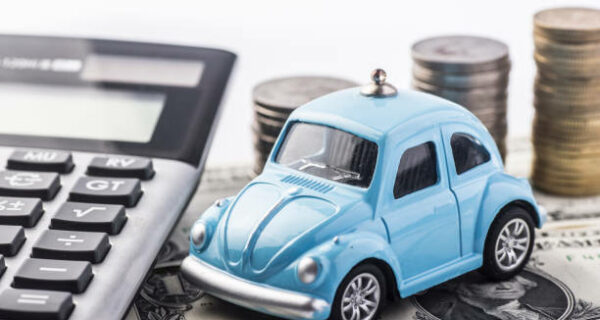 Expansion is on the mind of every business owner. After all, wouldn't you like to be the next Elon Musk or Jeff Bezos? Foraying into different business verticals requires time and effort, a lot of imagination, and a complete understanding of the market. As business owners yourselves, you might already have all that it takes to start a new venture, but in the end, the factor that may make or break the best-laid plans is money, cold hard cash. It can be difficult to realize a startup dream without the necessary funding, even if you are as hardworking as anyone can be. Maybe your current business isn't doing so well, given the pandemic season, and the revenues aren't large enough to invest in another startup. So what can you do?
Meet Jeremy, a business-minded car connoisseur who knew what his cars were worth. After his hospitality business took a dip during the pandemic, he wanted to start a logistics business, providing the highest sanitation standards to his clients and the guarantee of quick deliveries. However, with his hotel business just breaking even, there was no way he could use the revenue from his hotels to start his logistics business. Knowing his cars' worth, he set out to get a collateral loan, with one of his prized possessions as a security for the loan. With the loaned amount, he gathered a fleet of drivers and rental vans and started his business. A year on, his logistics business earns him more than his hotel.
Car Loans, Quick and Safe
A car loan, or car title loan, is a type of personal loan where the loaned amount is secured against tangible property, a car in this case. There are various types of secured loans that require different types of collateral; for instance, mortgages require a house as collateral, some businesses might use their machinery as collateral, and for some personal loans, a savings account can be kept as collateral, but these options may not be the best when you're out looking for a quick personal loan. Car loans can be your best bet if you're looking to increase your cash in hand or if you're looking to increase your capital for a new startup.
Car Title Loans vs Traditional Loans
Why are car loans, or auto title loans, the way to go, and why are they better than traditional bank loans? For starters, since car loans are secured, lenders do not need a high credit score. In fact, the credit history of the borrower might not matter while applying for the loan. This is because the lender already has the additional security of a borrower's tangible asset. This is also the reason why the interest rates tend to be lower for car loans than other types of loans. Any business owner with bad credit can easily apply for a car loan. 
Traditional banks generally give out unsecured personal loans, but usually with higher interest rates, not to mention stringent requirements, like a good credit score and strict repayment terms. Bank loans might even agree to a lower loan amount than what you can get for a car loan. 
What About Other Loans?
There are other unsecured loan options that you can apply for. Having a credit card is one way that can give you fast cash but the annual percentage rate of interest can be higher. And in any case, it is not advisable to get cash from your credit card. Loans like invoice factoring or merchant cash advance can fetch you some starting capital. Then again, these have high-interest rates, require good credit and the loan terms may be unfavorable. SBA, or Small Business Administration, loans are an option but these loan offers have very strict credit requirements and, although the interest rates may be competitive, the loans are extremely hard to get and have very long processing times, making them redundant if you need fast cash. The complicated paperwork involved to apply for these loans can quickly become a headache. Using your home to get a home equity line of credit (HELOC) could be one way to go, where the loan amount is determined by the equity that your home has accumulated throughout the years. Also called a second mortgage, these loans use your home's equity as collateral. 
Why Choose Car Loans?
Car loans or auto loans provide easier loan terms and are often preferred when fast cash is required. Most online lenders or credit unions do not hard pull a credit report while processing an auto loan, which is why it is the preferred way to go if the business owner has bad credit. In general, auto loans enjoy lower interest rates due to the vehicle being collateral, the only caveat being that the car has to have enough value at the time of applying for the loan. There are various online lenders, each with their own loan terms and monthly payments towards the loan. It's fair to say that the ocean is vast and there are plenty of fish. After thorough research, you can get a suitable loan that has favorable repayment terms and the loan amount is what you expected of your car.
One major benefit of applying for a car loan is the ability to refinance your loan. In what is called a "cashback auto refinance," you can obtain a loan on your previous car loan, based on the value of your car. This can enable business and startup owners to have more cash in hand than the previous auto loan provided, giving them more freedom when it comes to spending working capital. Refinancing can also be viewed as a loan on top of your loan. This can enable business owners to get more than the original loaned amount. All things considered, a car loan is likely the best way to finance your new businesses or startups without having to worry about bad credit or higher interest rates. These can be the best way to fulfill your personal finance requirements without heavily altering your credit scores. These personal, secured, short-term loans may just be the wings your business needs to soar in the skies.
Vasco: Enabling Smooth Sailing in Rough Seas
At Vasco, we understand the importance of readily available finance and the impact that it can have on new businesses and startups. At a stage where the pandemic has made it difficult for businesses to stay afloat, Vasco can give you the much-needed financing to stay afloat, or pivot successfully, fast. With auto title loans on your luxury vehicles, Vasco assures you of getting the best value for your car. Vasco also provides various loan and repayment terms to its clients so you can be sure to find something that suits your exact needs and specifications. We understand what the car means to you and, as our esteemed customer, we couldn't be happier to give you the best deals on your prized possession. Come visit us at Vasco or connect with us on our social media to know more!
---