February 7, 2018 0 Comments Business, Diamonds, Investment, Luxury
Is Luxury the Antidote for Volatility in the Market?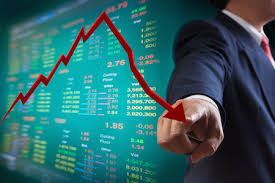 Recent events have upended the comforting narrative that the US and global economies are on a steady upward trajectory, seemingly ignoring the soft Dollar, core economic fundamentals and a polarized political climate. As of this writing, exchanges worldwide have seen the gains for 2018 wiped out.  On Monday 2/5/18, the Dow Jones Industrial Average [DJIA] posted its largest single-day point decline, dropping nearly 1,600 points, recovering slightly to post a 1,175 point decline or 4.6% loss in value.  In 2 days, the index shed 7% of its value.
Bitcoin and cryptocurrencies continue their wild gyrations, with Bitcoin going from a high on 12/16/17 of $19,343 to its value today of ~$7,000 – a loss of nearly 64% in 51 days.  On 2/7/18, the Los Angeles Times reported that the U.S. trade deficit "surged 12% last year to $566 billion, the most since 2008."   This despite the Administration's vow to reduce it.
Volatility has returned to the market.  After 2 years of calm, fears of inflation and trade wars and concerns about wealth protection are re-emerging.
In times of volatility, one effective hedge is to invest in stable luxury commodities.  Precious metals and diamonds are once again attractive safe havens.  Investment-grade diamonds have averaged 2-4% annual appreciation over the past 35 years, making investment-grade diamonds the perfect stable commodity investment.
This is why Vasco Assets, working with its diamond production in India and South Africa, is offering Wealth-Protection and Wealth-Building programs, making select stones chosen for their beauty and future marketability available to our investors.  Diamonds purchased at Retail do not reliably hold their value, but diamonds purchased at near Production or Wholesale not only do, but they appreciate.
Diamonds and other luxury commodities are a proven haven for wealth. In times of such uncertainty and volatility in the stock market, knowledge is truly power. For more information on how diamonds may augment, strengthen and protect your portfolio, we would like to invite you to schedule a private consultation with one of our in-house experts. Please reach out and call 949.393.1102 or email BuildWealth@vascoassets.com.
---