January 22, 2016 0 Comments Cars
What is the value of your Collector Car?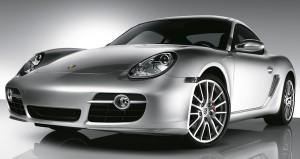 It in your garage, or maybe drive way. You maintain it and make sure to keep me in an amazing pristine condition. You might even drive it occasionally on your local streets as you grab attention and get bombarded by questions about the value of such an exotic and collectible vehicle. Have you ever thought about it? What is your collector car worth? Is it worth more because it is older? What makes it exotic and valuable?
Regardless if you are currently considering selling your collector car or not, it is time to look into its worth, maybe for a rainy day or even just because it is the time to let it go and invest its financial value into a new hobby or venture.
The condition of your vehicle will follow a specific classification system based on a grading scale from 1 to 6; 1 being excellent condition and restored to the highest standards in every area of restoration; 6 is for cars that may or may not be running that rusted or weathered to a point where only some parts could be used.
Working with a certified appraiser is usually your best option to assess the value of your collector car. Try to avoid the temptation to drive to the used car dealership in your neighborhood. Invest your time to have your valuable car appraised by a professional. It is worth it.
Interested in the value of your collector car? Contact our team of experts today HERE or give us a call at 800.688.2994.
---