March 22, 2022 0 Comments Jewelry, Luxury Asset Loan
Consignment Versus Outright Selling Your Jewelry: Everything You Need to Know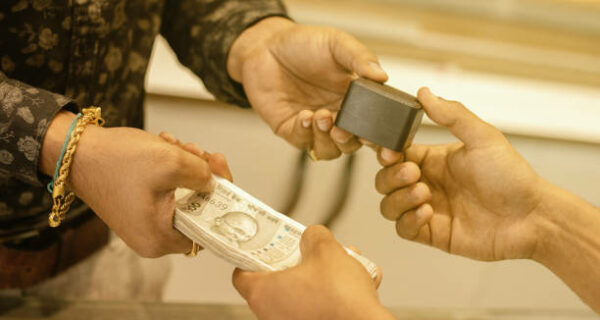 Michelle needed cash. Fast. While going through her jewelry one night, she came across a necklace that she hadn't worn in a very long time. It was a gift from her ex-husband and the sight of it brought some sour memories to mind. In any case, she wasn't particularly thrilled with that necklace now that she had moved on. Why not get rid of it and get some money, she thought.
While doing some research on the internet, by typing "where to sell jewelry near me," she came across the term "consignment jewelry." She read more and liked the idea. She zeroed in on an online platform that showcased jewelry from consignors. She promptly sent the jewelry to them only to realize that the valuation was way lower than what she had expected. On top of it, she found that the platform would only give her 70% of the value of the jewelry that was sold. Now that the ball was already in their court and she couldn't do much, she waited anxiously for two months before her necklace was sold and after another couple weeks, she received the money, which was significantly less than what she had bargained for.   
Does Michelle's story resonate with you?
If you've considered selling your jewelry on consignment, the process doesn't have to be this tough. Read on to learn how to make consignment work for you. 
Consignment Jewelry: What Are Your Options?
It starts at your neighborhood jewelry store.  You take to them the piece of jewelry you wish to sell. The jeweler and you agree on a price. The jeweler uses his infrastructure and resources – shop display and staff – to sell your jewelry. In return, they charge a fixed agreed-upon percentage – the consignment rate – from the sale amount. When the jewelry is sold, the jeweler gives you the amount minus the commission.
While this sounds like a pretty straightforward process, it usually isn't. One, the sale doesn't happen overnight. So if you are really looking forward to getting your hands on some extra cash, this might not be the best option for you, since you won't get paid unless someone buys your jewelry. The time taken for your jewelry to get sold may vary from a few days (if you are extremely lucky!) to a few months, depending upon a lot of factors.
Two, because some consignment jewelry stores often advertise themselves as sellers of high-quality jewelry at rates below the retail price, they are already valuing your jewelry a lot less than what it is actually worth. Plus, after deducting the consignment rate, you are probably left with around 50-60% of the amount your jewelry is actually worth in the open market.  If your jewelry's been sitting on consignment for a long time and they get a lower offer than listed, some jewelry stores might try to negotiated an even lower rate with you to make the sale. 
While there are disadvantages, your local jewelry store will still offer a human touch when you sell on consignment. Say, you really want to wear that fine jewelry that you've just given up for selling, one last time at a family gathering: you could simply request the jeweler, and they might oblige for a night! 
Online Consignment Jewelry Sellers
The birth and eventual boom of e-commerce opened a new avenue for selling jewelry – online consignment jewelry sellers. If you wish to sell your jewelry, you select the online platform, send your jewelry to them (or have them pick it up from you, if they service your area). Once the jewelry reaches them, they will get it evaluated, inspected, and authenticated by their in-house experts (including gemologists) and arrive at a sale price or list price. These online sellers usually have a fixed commission and you will find that in their commission chart. These commissions will also vary depending upon the final list price of the jewelry item.     
These commissions are often slightly less than a physical consignment shop, you will, nevertheless, have to wait for someone to buy your jewelry so that you can get paid.
A major downside to selling jewelry via an online platform is that they often reserve the right to drop the price. If you read the fine print carefully, many online consignments offer an "up to" price, which could be anything.
Another downside to online consignment is the same as with a physical store – when the jewelry gets sold is out of your hands. Also, if you need to wear the jewelry one last time, you cannot, because it is probably locked in a warehouse that is hundreds of miles away.
In short, once the jewelry is out of your hands, it's now up to the online consignment jewelry seller whom you have to place your trust in to process your transaction.
Is There Another Option to Sell Your Jewelry?
Yes, an outright sale is a great option.
In any case, you have decided to sell your jewelry. Why not get your hands on the cash immediately? This is possible with an outright sale. If you search for "where to sell jewelry near me," you'll likely find a direct buyer. You contact them, arrange for the jewelry to be sent to them (or picked up if possible). Because many buyers are in the business of buying luxury assets like jewelry, they have a large network of valuers specializing in different kinds of jewelry. After valuation, they arrive at a price. If you agree to it, you have a deal. After some paperwork, you hand over the jewelry to them, and the money arrives in your bank account.
These buyers too have a fixed commission, but it is less than what consignment jewelry buyers and sellers charge because they aren't putting your jewelry up for sale either in a physical store or online to retail buyers. While the selling price is likely to be lower than the market value of your jewelry, you might actually end up making more than from online consignment, since the price doesn't arbitrarily drop further. 
So What's the Verdict?
All things said, let's recap the three options – physical stores, online platforms, and outright buyers. While online platforms are tempting, you have no control over pricing (which the seller can decide on their own without necessarily bringing you into the equation) and commissions (which are fixed). Also, once the jewelry reaches them, you cannot do much but wait for it to be sold.
Physical jewelry consignment stores on the other hand offer a more human touch. You can always see your jewelry when it is displayed giving you a sense of satisfaction that the jeweler is doing all they can to sell it. You can also, in some cases, get it back for that one special night or for that one rare occasion when you absolutely have to wear it. Because the list price is agreed upon by both parties, you can get a good deal if your negotiation skills are good. You can also have a say on the commission they take. In all, there is a good chance that you will get more value from the jewelry you wish to sell. In this case, too, you'll have to wait for the jewelry to get sold to get paid.
Finally, an outright buyer will give you the best resale value because they do not have any overheads – physical or digital. After valuation, they will offer a price that is often close to what consignment sellers can offer you. Plus, if you agree to the price, the deal is sealed and you can get paid in no time.
In many cases, the best option for you to sell your jewelry would be to go to an outright buyer. Then comes a physical consignment jewelry seller. You should only look at online consignment when the other options don't meet your goals at all.   
Sell Your Jewelry Safely and Get the Best Price For It
Vasco Assets is a reputed multinational luxury conglomerate and a leader in luxury assets that buys, sells, and offers luxury asset collateral loans. So if you are searching for an outright buyer for any luxury item or women's jewelry, we are at your service. At Vasco Assets, our selling process is quick and stress-free. We evaluate your luxury assets at no charge to you and provide you with the highest possible payment amount for your goods.
Preparing Your Jewelry for Sale
Presenting your jewelry in the best light can significantly impact its appeal and, ultimately, its selling price. The following tips will help you prepare your jewelry for sale.
Clean and Polish: First impressions matter. Clean your jewelry pieces thoroughly to remove dirt, grime, or oils that may have accumulated over time. Use a soft cloth, warm water, and mild soap, but be cautious with delicate gemstones. For more challenging cleaning needs, consult a professional jeweler.
Repair and Restore: Check your jewelry for damages or missing stones. Repair or replace these issues to ensure your pieces are in their best condition.
Accurate Appraisal: Get your jewelry appraised by a certified professional to determine its actual market value.
Captivating Photography: Quality images are crucial for online sales. Use a high-resolution camera or hire a professional photographer to capture the intricate details of your jewelry. Showcase various angles and include shots of unique features.
Detailed Descriptions: Write compelling, accurate descriptions for each piece, highlighting its materials, gemstones, design, and historical or sentimental value.
Research Market Trends: Stay updated on current jewelry market trends and pricing.
Secure Packaging: Invest in safe and secure packaging to protect your jewelry during shipping. Delicate items require extra care.
Certificate of Authenticity: If your jewelry includes valuable gemstones or precious metals, consider providing a certificate of authenticity from a reputable grading laboratory.
So What's the Process Like at Vasco?
We offer a free valuation of your jewelry. We are fully insured and are accustomed to handling jewelry of great value, be it diamond jewelry, solitaire, or amethyst. In case anything happens to your jewelry while in our care, you can rest assured that you will be fully compensated.
Once your jewelry is in our care, we clean your jewelry, point out needed repairs, and test the metal fineness (i.e., 14k, 18k, Platinum). We then identify your gemstones, measure, estimate weights, grade, and plot the stones as required. We photograph your jewelry to highlight its latest condition. We then proceed to gather all the information necessary to enable us to prepare the appraisal report. If the jewelry has a proven provenance (was it a diamond engagement ring worn by a celebrity or famous person?), the value increases. If it is estate jewelry or a designer piece (is it authentic Cartier?), it is considered timeless and may fetch you a far better price as compared to its retail price.
Once we have finished inspecting, describing, and photographing your jewelry, you may take it home. After we have researched its value, we shall prepare the appraisal report that is then sent to you for your perusal. This report gives you a complete picture of your jewelry and its value performed by methods that will stand up to scrutiny when it really matters.
You can get the value assessed from different sources and when you are ready to sell, we will help you with the documentation and getting paid.
What do we do with all the jewelry we buy, you ask? Well, we have a huge network of industrial buyers of luxury goods, including jewelry, and accredited investors. We directly tap into our network and never hold a lot of assets with us. This means that we are always concerned about providing you, the client, with liquidity when you need it the most, and make sure that your luxury asset enters our network and goes to a place where it is needed, fast.
Vasco Assets: Your Trusted Luxury Assets Buyer
Unlike consignment jewelry buyers, we do not put your jewelry up for display and hope and pray that it will be bought by someone after which we can pay you. As an outright luxury asset buyer, we simply offer your jewelry the best valuation and, once you agree to the value, buy it from you. You have one piece of jewelry less to worry about and have immediate cash in hand. When you sell your jewelry to Vasco Assets you can trust that your payout will be the highest in town.
Have a piece of jewelry to sell? Reach out to us at 949.679.2300.
---