March 24, 2022 0 Comments Collateral Loans, Jewelry, Luxury, Luxury Asset Loan
What Short-term Luxury Loan Options Are Right For You?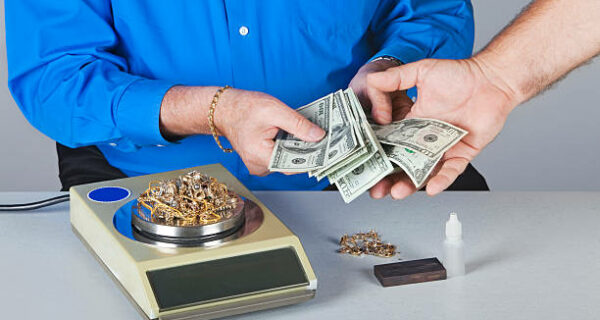 Sharon decided to take a sabbatical. Both her parents were dealing with health issues and she wanted to be near to them. She talked to her boss and took a break. Sharon loved the idea of taking time off, but she had also planned for the financial hit she'd be taking. She had researched ways to help her support her current lifestyle till she got back to work again. She found out an interesting instrument – asset lending and had decided to get a loan on her jewelry.
The next day, Sharon reached out to the luxury asset lender for a valuation of the piece of jewelry she wanted to put up, and she quickly had money in her bank. She was sure that this would help her tide over for a few months. With the confidence that financial security can bring, she started planning all the things she would be doing during her unexpected break from work.
What is Asset Lending?
In broad terms, asset lending, or asset-based lending, is a financial planning instrument that is often discussed in terms of large businesses availing of a loan by lending their assets as collateral. While earlier, it was often seen more as a last-ditch attempt, or kind of a survival loan, for businesses to stay afloat, today it is viewed more as a strategic way to leverage a company's assets (like accounts receivable) in order to raise funds for expansion or other operational activities after they have exhausted their bank line of credit.
Another kind of asset lending that serves small businesses or even individuals is luxury asset loans. It is a short term loan in which you simply lend your luxury asset – jewelry, art, vintage vehicles, etc. – and get instant liquidity to help you with your financial obligations, be it to expand your small business, get the much-needed working capital, or tide over a difficult financial situation, like the one Sharon faced.  
How to Get the Most Out of Your Luxury Assets?
Your luxury items are valuable not just for their emotional or nostalgic value but are assets that can help you financially. For instance, you find yourself out of a job, like millions of people during the worst phase of the pandemic. But you also understand that this is a temporary situation that you can weather. Or if you're dealing with a personal or family health emergency, where you need cash on hand for a one-off purpose.
In all cases, first, understand your need for money and then leverage luxury asset lending to finance your requirements.
How Does Luxury Asset Lending Work?
Luxury asset lending is not as complicated as regular loans, which often take a lot of time for credit approvals and documentation. This is not to say that a luxury asset loan does not have its fair share of due diligence and documentation. But the fact that a luxury item (which is precious) can be leveraged as collateral makes this type of lending easy for both parties. All that has to be done is to value the luxury item correctly by a team of experts to offer a usually high loan value.
Contrary to popular belief, luxury asset loans aren't costly. The interest rates are competitive, usually less than, say a personal loan, and are determined by the type of asset, the amount of the loan, and the duration. Also, rather than focus on credit history and balance sheets like in a traditional bank loan, asset-backed loans typically focus on the asset and not on the client.
Advantages of Luxury Asset Lending
Luxury assets offer a great financing option and can be leveraged by both individuals as well as small business owners and can provide immediate cash flow without too many hassles.
Putting Your Luxury Assets to Work
If you have jewelry most of which has been passed down through the generations and you are never going to wear, or a luxury car you are only holding on to because your father bought it, you'd be better off putting it to good use. Most of us aren't even aware of the tangible value of the assets we hold. They are either considered family heirlooms or hold emotional value. But we have never thought of raising money by lending them. But with luxury asset loans becoming popular, you can now leverage the inherent value of your luxury assets to finance your dreams.
Greater Flexibility Than Other Types of Loans
When you are getting a loan on your luxury assets, the lender isn't bothered about how you are using your money as long as it is covered by the collateral. This isn't usually the case when you are taking a commercial banking business loan in which you are supposed to use the money only for business purposes and not for anything else. With luxury asset lending, it's cash in hand, do with it as you please.
You Are Putting Up an Asset That You'll Always Have Access To
The great thing about getting a secured collateral loan with Vasco is that, unlike selling your jewelry outright, you'll always have access to your asset. Your jewelry or other luxury assets will be safe with us, safeguarding your piece of mind. And if you need to take that heirloom necklace out for a wedding or formal dinner, we're always happy to be flexible!
Don't Sell in Distress – Maximize Your Long-term Sale Value While Getting the Money You Need Right Now
When you have the option of luxury asset-based lending, why sell your assets in distress? If you are selling in distress, you may be forced to sell your precious asset below market value. After deducting taxes and fees, you may be left with an amount that is way less than the true price of the asset. By getting a luxury asset loan instead, you'll get the cash on hand that you need without the finality of a below-market-value sale. Moreover, luxury asset lending is a discreet way to secure funding and usually does not reflect in your credit history.
Vasco Assets: Helping Leverage Your Luxury Assets
As a multinational luxury conglomerate, Vasco Assets is in the business of buying and selling luxury assets. We also provide a variety of financing solutions, like short-term, asset-backed bridge loans with terms that suit everybody's needs.
We are the most reputable providers of collateral loans in Orange County and surrounding areas. We offer loans against rare coins, diamonds, exotic automobiles, precious metals, paintings, sculptures, and yachts.
With years of experience servicing a wide variety of individual and institutional clients, we have financed thousands of individuals and helped them secure financial stability and to bring their dreams to fruition. With a minimum loan amount of $2,500, our rates are negotiable and fall anywhere between 2-10% with an average of 5%. We also insure your assets through a reputed global insurer for twice the loan amount and store them in secure vaults.
We offer free valuation services without any obligation. So if you wish to know how much that fine necklace that has been in your family for four generations is worth, give us a call. Maybe you can put it to good use and get some cash.
---