March 29, 2022 0 Comments Collateral Loans, Luxury, Luxury Asset Loan, Silverware
Selling Silverware: How Vasco Can Help You Get The Best Luxury Asset Value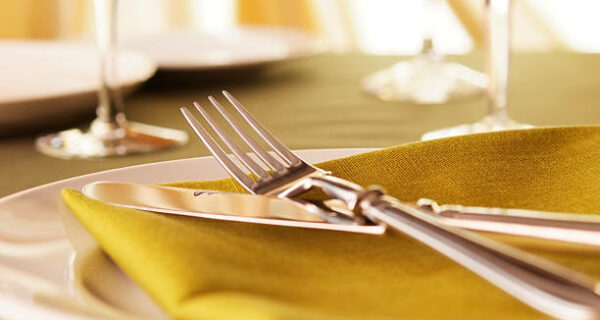 Many times we cling onto certain items that just occupy storage space. These could turn out to be assets that may help finance our dreams, though, help us tide over a difficult phase in our lives, or start a new one, perhaps buying a new car. So if you are looking to raise money for an endeavor, why not look at selling silverware you own?
The Charm of Silver
Precious metals like gold and silver have always been regarded highly in civilizations around the world. While gold is often seen as a more precious metal in terms of rarity and value, silver has attracted people through the eons for its moonlight hue and as a sign of purity. From coins to utensils for serving food, silver has always found novel use cases. Today, its industrial use far outweighs its rarity quotient as it is used in every electronic device as well in photovoltaic cells.
While eating and drinking using silver items were often associated with a sign of royalty or wealth, it also makes sense from a health perspective. Silver is antimicrobial in nature, meaning it has the ability to kill microbes or germs. So when you drink water from a silver glass, or that was stored in a silver jug, you are ensuring that the water is clear of microbes and it is absolutely pure.
How Much Is My Silverware Worth?
You suddenly realized that you have quite a bit of old silverware that you might as well sell. It's been passed on in the family through generations but apart from that, you haven't used it even once. You, just like the previous generations, have simply been guardians of the family heirlooms and you aren't sure whether the younger generation would be keen enough to have to do anything with them. But if you sell it, you might make enough to do something actually useful, like making the down payment on your car loan. Let's take a look at the factors that may decide the true value of your silverware.
Silverware or flatware sets are either made using Sterling silver or with another metal and then plated with silver. It is important to first find this out. You'll see markings made by the manufacturer on each individual piece. There could be several things marked. What do they denote? Let's understand.
Silverware made in the U.S. using Sterling silver may be marked with the word "sterling" or "ster." If it is made somewhere else, it may have the marking "925" or "92.5" to denote the amount of silver in the silverware – 92.5%. If you see a mark that says "950" it is Brittania silver that contains 95% silver and is probably made in the United Kingdom.
If you see a marking that says "silver plate," "plated," "EP" (for electroplated), or "EPNS" (for electroplated nickel silver), these are silver plated silverware. If there are no markings, it is usually silver plated. Plated silver flatware is worth less than that made from Sterling or Brittania silver. It's often not even sold as scrap silver – plated pieces may end up gathering dust in antique shops or get sold for a song on eBay or at a garage sale. If you're unsure about the quality of your silverware, it's a great idea to bring it along with you for a professional appraisal. 
Most Sterling silver flatware that has been passed on through generations is worth more than the recent one since the designs and patterns on the older ones will be rare to find. Brand value is also an incredibly important factor. A full set of Tiffany silverware, for instance, could go for upwards of $50,000. At the other end of the spectrum, no-name silverware sets might earn you little more than their silver melt value.
This may be a small factor if the value of your silverware comes from rarity, in terms of age, history, design, and purity. But if you have silverware that is deformed, it may go out as scrap. This is where the current market price of the sliver becomes important.  
A silverware set usually contains 28 or 32 pieces, and should serve at least six people. While you can sell individual pieces, a complete set of antique silver will have more value and is more desirable.
What is the Best Option for Selling Silverware?
There are different options to sell silver flatware – pawn shops, consignment sellers, auction houses, and outright luxury asset, buyers. Let us understand the various options.
Pawn shops might be the first thing that comes to your mind when you decide to sell your sterling flatware. Every city has a pawn shop. The biggest advantage is that they will give you money on the spot. However, their aim is to buy cheap and sell high, so they'll try their best to offer you the least possible versus the  spot price for your sterling silver items. So if you aren't aware of the true value of your asset, you are likely to walk away with a lot less.
Consignment sellers, both physical jewelers, and online jewelry stores, are those that use their infrastructure to showcase and market other people's (along with their own) luxury items. They charge a commission and have the right to decide on the sale price or list price. You have to wait to get paid until your luxury item gets sold. After the transaction is done, you will probably walk away with only around 50-60 percent of the total value of your asset.
If your silverware has a solid history behind it and is, in your mind, worth quite a bit of money, you may consider going to an auction house to help sell your asset. However, auction houses charge a steep commission on the final price (not original valuation). While there is a possibility of your silverware selling for far more than you had imagined if multiple potential buyers engage in a bidding war, there is also the possibility that it might remain unsold – with auction house fees, you might end up walking out with less money in your pocket.
Outright Luxury Asset Buyer
Probably your best bet. These buyers will evaluate your asset after considering all the relevant aspects and usually pay you top dollar for your real silver. If you are okay with the quoted price, you can seal the deal, complete a little documentation, and get paid immediately.
Vasco Assets: Your Trusted Partner for Selling Luxury Assets
Vasco Assets is a reputed multinational luxury assets conglomerate that buys and sells luxury assets, including silverware. Our selling process is quick and stress-free. We'll evaluate your luxury assets at no charge to you and provide you with the highest possible payment amount for your luxury items.
We have a team of in-house valuers along with access to a large network of independent and institutional valuers who will consider all the aspects surrounding your luxury asset before arriving at the best price. You can compare our valuation with any other buyer and will find that we offer the best value for your silverware. Even if you decide not to sell to us, you'll still walk away with valuable information about the value of your silver assets.   
At Vasco, we provide better value and realistic appraisal of your assets – pure silver, silver coins, silver jewelry, silver flatware set, silver bars – than pawn shops. You have faster access to cash with us than through an online or consignment seller because we have a network of individual, accredited, and institutional buyers for your luxury assets. When you sell your items to Vasco Assets you can trust that ours will be the highest price in town.  
At Vasco, we've demystified the process of selling luxury assets. All you have to do is either call us at 949.679.2300 or 800.688.2994 or simply fill out the form here to inquire about setting up a time to meet with our Luxury Asset Buyer. From there, you'll bring your item to our office or have it shipped via our Sure Secure system. If you're pleased with our proposed offer, you'll walk away with money in hand the same day!
At Vasco Assets, we have years of experiencing financing dreams. What's yours and how can we help?
---