April 7, 2022 0 Comments Gold, Jewelry, Luxury
Sell Gold In Orange County: Leveraging Your Assets In Uncertain Times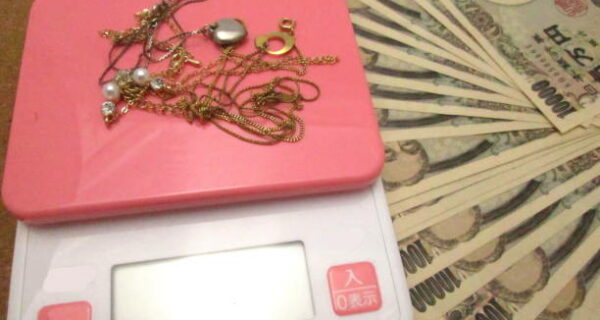 The only thing certain is uncertainty. With everything in life, uncertainty can strike anytime. In such cases, the first thing to be impacted is our finances. However, if you know how to leverage your assets to get that much-desired cash flow, you can comfortably tide over difficult times.
Leverage Your Gold Assets Into Cash Flow
The global pandemic was a violent reminder of the uncertainty that can strike us all. The economy sputtered to a virtual halt, jobs were lost, salaries were slashed, savings evaporated and life became very difficult for millions of people around the world. Governments scrambled to help their citizens and stimulus checks were distributed. However, nothing can provide a sense of security as much as your personal ability to raise funds on your own, with your own assets.
This brings us to the discussion of leveraging what assets you have in times of financial distress. You might have valuable gold assets on hand – whether that's jewelry, bullion, or even a luxury watch. All of these things are assets you can leverage to raise funds. You have the option to either get a loan by putting up these assets as a security collateral, or make an outright sale to get immediate cash in hand.
While there are many different kinds of luxury assets that can be leveraged, let us talk about selling gold jewelry for cash.  
Selling Gold Jewelry: Why It is a Great Option to Tide Over Difficult Times
Jewelry, whether it be of gold or any other precious metals, is probably the most liquid of all assets, next only to hard cash. While we enjoy wearing our engagement ring or gold chain and may buy gold and silver assets as a hobby, it can also be a great investment that can be leveraged during times of need.
While earlier, selling jewelry was looked down upon as a sign of desperation, today, it is not surprising to see many people use jewelry as a strategic investment to liquidate during times of need – be it for personal reasons or to get the required cash flow back into their businesses.
Many jewelry buyers have set up shop considering this shift in people's thinking. It is now not just the local jeweler or the neighborhood pawn shop that you can approach to sell your jewelry. Many professional gold buyers now welcome jewelry sellers into their well-appointed offices and offer premium value for their jewelry.  
Tips to Remember While Selling Your Gold Jewelry 
Now that you know you can leverage your gold jewelry to raise funds to tide over uncertain times, let us discuss a few tips you need to be mindful of when you go around town to sell your jewelry for cash payments.
Don't get dazzled by the first buyer's office you visit. You mustn't sound desperate to close a deal. If you say you are simply shopping around, you are likely to get a higher deal. Shopping around will give you a perspective into how buyers work and it will also give you insights into your own assets.
Always ask for a better deal. The simple act of asking will, most of the time, raise the price the buyer is willing to offer.It's important, though, to set realistic expectations. Not all buyers are the same – some will offer you their actual best price when you first ask while others might build a bit of flexibility into their offer. 
Prepare to be Disappointed
When you visit a buyer, they will authenticate your jewelry using a simple chemical reaction. It is possible that you will find that beautiful necklace from your ex is actually only gold-plated and not real. Such an item is called scrap gold jewelry and you can find a pawn shop that will offer you a good deal for it.
Don't Try to Time the Market 
Gold prices can be volatile! Your gold assets today might be worth a bit more (or less) than they will be a few months or a year down the line. But because there are ups and downs in the market on the way there, it's always best to avoiding "timing
the market," and to just sell when you're able to secure the cash you actually need, as opposed to risking that for the additional amount you could have, due to unforeseen gold appreciation. 
Think About the Opportunity 
When you go out to sell your gold coins or jewelry, nobody's going to judge you, so don't feel embarrassed. As we've discussed before, many people use their jewelry as an investment to liquidate during times of need. Few people are aware of just how much their gold assets – metal that's otherwise sitting idle – are worth. The key here is to focus on the opportunity, on just how much liquid cash you can potentially you can turn that gold into, in order to push forward with a project or dream that has a tangible impact on your life. 
Gold prices are driven by international market conditions. It is likely that the offer you get from a buyer will be only valid for that day. So, if you feel you have a good spot price for your valuables in hand, you may want to take advantage of it.
Sell Gold in Orange County
If you are in and around Orange County and looking for a reputed jewelry buyer, look no further than Vasco Assets.
Vasco Assets are a multinational luxury conglomerate that deals in all kinds of luxury assets, including gold jewelry. We are gold and diamond buyers who buy from you, sell to industrial buyers, and also provide short-term loans with luxury assets as collateral.
The process of selling gold jewelry at Vasco Assets is quick, simple, and stress-free. We'll evaluate your gold jewelry at no charge to you and provide you with the highest possible payment amount for your goods.
Unlike other buyers who want to melt down your jewelry into ingots, Vasco Assets acknowledges that the worth of the jewelry is not just in the metal and precious stones it is made up of. While from an investment standpoint, the monetary value of a piece of jewelry is determined by the current market values of its components (precious metals and gems), some estate jewelry and designer pieces are considered timeless and may possess significant added worth due to demand in collector's circles. And for this reason, we assure you of the best price for your jewelry.  
We have a team of reputed in-house valuers and also access to a large network of international experts in jewelry and other luxury assets who are known for their accurate assessments. When you come to us with your jewelry, we will tap into our network and get your jewelry appraised and prepare a complete report that you can compare with any other buyer.
If you decide to sell gold jewelry for cash to us, we will not only offer you top dollar for your jewelry but also help you complete the process within the least possible time so that you have immediate cash in your bank.
Parting Thoughts
For far too long, we've been caught in the traditional thinking of investing in certain instruments and we do not look at so many assets that we possess that we can leverage to help us during uncertain times.
But with the rapidly changing paradigm, it is prudent to expect uncertainty at all times. And to tide over difficult financial times, it is best to start leveraging different assets. Gold jewelry can be used as a hedge against market volatility (as seen with stock and crypto markets) and can be easily liquidated when the time comes.
Gold jewelry thus makes sense as an instrument for investment and also as an asset to bring the much-required cash flow when the going gets tough.  
---