April 12, 2022 0 Comments Jewelry, Luxury, Luxury Asset Loan, Sell Your Luxury Asset
Surviving Tax Season: How to Leverage Vasco Assets to Get the Cashflow You Need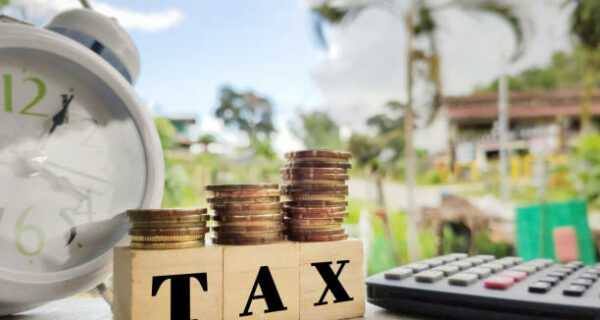 The global pandemic disrupted life as we know it. With the new tax season upon us, the choices we made in 2021 will have a huge impact on our income tax implications. Surviving tax season will be a challenge unless we understand our taxation and make financial arrangements to pay unexpected taxes. In such a scenario, you can look at some of your luxury assets, like jewelry to help you survive the uncertain tax season and pay your taxes on time.
Surviving Tax Season: Is There a Curveball Coming?
A nation's economy usually works like a well-oiled machine. People earn, they pay taxes, and the government uses this money to run the country. Tax authorities – the IRS, in the case of the U.S. – have pretty clear guidelines on taxation and CPAs help individuals understand their tax liabilities and get them to pay what is due. The tax law states that all income is taxable.
The global pandemic threw the proverbial spanner in the works and disturbed pretty much every aspect of our lives. Millions of people lost their jobs, millions got sick and had to face unexpected medical bills, millions of small businesses suffered and had to shut down. The economy is still coming to terms with losses – from lost productivity and from the great upheaval we all saw in the workforce.
However, if your life changed in 2021, you should be prepared to face some unexpected, even nasty, tax surprises in this time of year. Why should you be bothered? If you changed your job, started your own business, made money in the stock market, or in cryptocurrency, you may find that your tax filing is a bit complicated and you owe the IRS more than usual. Let us understand the churn that may make you face a larger tax implication. And then let us tell you how you can get the cash flow to pay off the unexpected tax.  
Were You Part of The Great Resignation?
The Great Resignation that started in early 2021 saw millions of people resigning from their current jobs to look at other opportunities. The easing of COVID-19 pandemic in early spring last year opened up job opportunities. People who had experienced the worst of the pandemic started prioritizing their work-life balance and shifted to jobs that gave them more freedom and a sense of security. Or they decided that they can start their own business or a consultancy and simply be their own boss.
But with these shifts comes unexpected income tax implications. In 2021, if you shifted from one job to another, you'll get two W-2 forms, one from each employer, and you'll have to calculate your total income as the total of salaries received from the two organizations. The difference can bump your tax and you have to be mindful of this increase.
If you started your own business, you are liable for a self-employment tax, or business tax, at the federal rate of 15.3%.
Did You Make Money in the Stock and Crypto Market?
The uncertainty of the pandemic forced millions of Americans to start looking for investment opportunities to build wealth. Retail investors flocked to Wall Street by setting up their accounts on online trading platforms and plowed in billions of dollars to leverage the underlying volatility in the markets. Another asset that lured Americans was cryptocurrencies with their extreme volatility and stories of overnight millionaires.  
If you did trade in these assets, you'll have to calculate capital gains and calculate your taxes accordingly.
Unexpected taxes? Leverage your assets to get the cash flow
So what do you do when you find that you will have to pay more than usual tax? Where do you get the cash from?
Most of us get overwhelmed during crunch time or with the thought of financial uncertainty. The filing season may bring a lot of unexpected surprises. But we fail to realize that we are often in possession of assets that we can clearly leverage to see off the unforeseen circumstances.
All of us are in possession of certain luxury assets whose inherent value can be unearthed to help us with the required cash flow. Take for example your jewelry. Or any other luxury asset, like a watch, silverware, a classic car, or a vintage bike. These are things that are simply lying around. But now you can unearth their value to tide through difficult times, like those brought about by this tax season.
Once you have identified the asset you can sell, the next step is to find the right buyer who can give you the correct value for your asset.
If you are looking to sell your jewelry, you might be tempted to try the services of a consignment jewelry seller. These are physical jewelry stores or online marketplaces that will list your jewelry for sale on their store or site. They have the power to decide the list, or sale, price. Once the item is sold, you will be paid a percentage of the total sale amount. This is usually around 50-60%, meaning you only get half of what your jewelry sold for. Also, you get paid only when the item gets sold, which can be a few days to a few weeks, even months.
Outright buyers, on the other hand, are those that will assess and value your jewelry and give you a fair value. If you are okay with the price they are offering, you hand over the jewelry to them and you get paid immediately. The entire process often takes not more than a few days. This means that you will have access to immediate cash flow and you can then use this money to pay off your taxes in time during this busy season.  
How Can Vasco Assets Help?
Vasco Assets is a premier multinational luxury conglomerate based in Newport Beach, CA. We are luxury asset buyers and buy different kinds of luxury assets like jewelry, art, coins, sculptures, and luxury vehicles, among other things. If you are asking yourself "Where can I sell my luxury watch?" The answer is Vasco Assets!
If you are looking to sell your jewelry immediately, all you need to do is get in touch with us. We will arrange to get your jewelry evaluated completely free of charge. We will prepare a comprehensive evaluation report that you can compare with local buyers. We are confident of offering you the highest price for your jewelry.
We have a large global network of industrial buyers and accredited investors who are always looking to buy high-quality jewelry and other luxury assets. We don't put up your jewelry for sale, we buy it outright and you walk away with the highest payout in town, on the same day.  
We also provide luxury asset lending, if you are not sure you are ready just yet to sell your luxury assets. Say you possess a fine necklace that has been a family heirloom. While you wish to leverage its value to get some cash, you aren't interested in selling it. In this case, Vasco Assets can also offer you a loan with the jewelry as collateral. The entire process – from the free valuation to getting money in your account – usually does not take more than a week. The terms of the loan are the best you can get in the country and once you have paid the loan amount in full, you get your jewelry back.
Parting Thoughts
While you should be thanking the federal government that the stimulus checks you received during the pandemic aren't taxable, there are many considerations that you will need to understand in order to survive the tax season with your head held high.
With Vasco on your side, leverage your luxury assets to get the required cash flow and use the money to not only pay your taxes well before the due date but also use the extra cash to make your life just a little better and take care of yourself.
To know more, call Vasco Assets today by calling us at 949.679.2300 or 800.688.2994, or by writing to us at info@vascoassets.com.
---