February 15, 2023 0 Comments Luxury Asset Loan, Luxury Line of Credit
Capital When You Need It: How LuxLoc Can Help You Make Strategic Asset Purchases In A Turbulent Market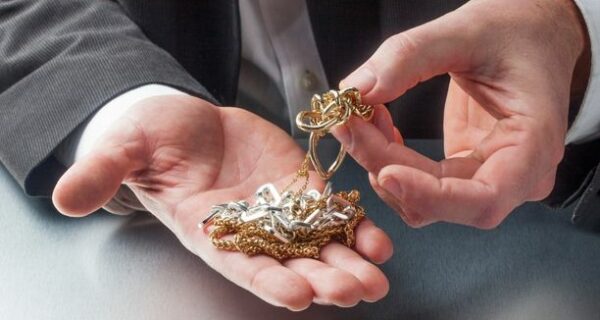 The geopolitical events of the past few weeks had made Michael think hard about diversifying his investments. The stock market wasn't making any positive movements and inflation levels had reached their highest in almost four decades. The overall market sentiment had been guarded since the pandemic had ended. 
Michael had heard about LuxLoc from Vasco Assets from a friend who had been a beneficiary of this amazing financial product. It was a secured line of credit backed by a luxury item. While many people would liquidate their gold holdings to make strategic asset purchases in other investment classes, Michael planned to use LuxLoc to raise funds quickly to buy precious metals and other asset classes to diversify his risk in such a volatile market. 
Currently, most of his money was frozen in stocks. While he was making profits from a well-designed, risk-averse trading strategy, enough to support his lifestyle, he was clear that with LuxLoc, he would be able to hedge his risks and make some strategic asset purchases, maybe buy some precious metal. 
How Strategic Diversification is Key to Protect oneself from Turbulent Market Conditions
The world is witnessing unprecedented economic conditions brought on by a series of events. In such circumstances, it becomes imperative to diversify investments to support our financial objectives. A high-risk – high-reward approach does not always help. 
The wise adage that advises us not to put all our eggs in the same basket holds true and the prudent approach is to buy different assets and not put all our money in stocks lest extraordinary events put a major dent in our finances.
Diversification is an important aspect of investment and is an excellent way to manage risks. It entails investing in a variety of asset classes and further diversification within these asset classes. For instance, buying stocks of different technology companies is not good diversification, since you are still investing in the same sector. 
Also, when most individuals think of diversification, they do not think beyond stocks and bonds. However, real diversification is when you include other asset classes, like real estate and precious metals. 
Precious metals like gold and silver historically have been preferred hedges against inflation and other risks brought on by volatile market conditions. While a direct comparison between gold prices and an index (like a Dow Jones Industrial Average) wouldn't be fair, considering the DJIA has appreciated almost 55,000% compared to price of gold in the last century, a quick look at the chart shows major dips in the DJIA when the index crashed in response to domestic and global events. After all, most things look good in retrospect. However, in comparison, gold prices have pretty much increased consistently making them an attractive asset class for portfolio diversification and mitigating risks. 
Since LuxLoc is a luxury asset-backed secured line of credit, one can also use their precious metals to get LuxLoc and use the loaned amount to buy even more precious metal holdings or buy other securities in order to diversify investments and reduce risk. 
The ideal gold-to-silver ratio for diversifying investments with precious metals is subjective and can vary depending on an individual's personal financial goals, market conditions and risk tolerance. However, a 50/50 split between gold and silver is a good starting point. Some investors may choose to hold a higher proportion of gold because it is generally considered a more stable and less volatile investment, while others may choose to hold more silver due to its lower price point and potentially higher growth potential.
How to Raise Capital to make Strategic Asset Purchases
It is usually not advisable to put loan money in investments. The primary reason is that most investments in stocks and bonds are subject to volatility and carry the real risk of being wiped out. But if you are diversifying in comparatively safer options like real estate or precious metals, raising money through loans may seem a better option. 
However, traditional loans like personal loans, home equity loans and business loans come with their own disadvantages, like very high-interest rates (almost 36% in some cases), the need of a good credit score (over 680), need for high-value assets to be pledged as security for asset-backed loans, lengthy and convoluted application, documentation and approval process, and so on.
So is there a better alternative to raise funds quickly to buy precious metal in an effort to diversify investments?
LuxLoc Secured Loan to Meet all your Financial Needs
LuxLoc, from the house of Vasco, is a secured line of credit. Loans are of two major types – secured loan and unsecured loan.
A secured loan is one that is backed by the value of an underlying asset. It means that to avail of a secured loan you have to pledge an asset as security collateral. For instance, a home loan is secured by your home. During the duration of the loan term, your home is mortgaged with the lender (the bank or financial institution that has offered you the loan). In case you default on the loan, the lender can take possession of your home and recover money from its sale.
An unsecured loan is not backed by any asset and the lender shoulders a substantial risk lending money to the individual. To mitigate the risk to a certain degree, the lender offers loan only to individuals who have a good credit history and also performs comprehensive due diligence to ensure the capability of the borrower to return the money. A personal loan is an example of an unsecured loan.
Loans can either be offered as a lump sum or as a line of credit. A home loan, for instance, is a lump sum loan where the borrower has to pay interest on the entire sum of money throughout the duration of the loan term. A home equity line of credit (HELOC) is an example of a line of credit where the borrower can draw a fixed amount of money at regular intervals (up to a maximum amount called the credit limit). The borrower pays interest only on the amount that has been drawn. Lines of credit can be secured and unsecured.
You must now know that to avail of a secured line of credit, you have to pledge an asset as collateral. In the case of LuxLoc, you can leverage the intrinsic value of your luxury assets to raise capital.
Most of us own a variety of luxury items, either bought or inherited. These include high end watches, designer purses and other accessories, antique or estate jewelry, precious stones, pieces of art like paintings or sculptures, exotic cars and bikes, yachts and jetliners, among others. We often view these items as having only sentimental value and never as "assets." However, Vasco Assets, as a multinational luxury conglomerate, has been designing unique financial products that unlock the value of these luxury items through a variety of short term secured loans that use these assets as collateral. And LuxLoc is a secured line of credit that you can avail of by pledging any of the mentioned luxury items you own.
Apart from allowing you to draw money at regular intervals, LuxLoc also has some amazing benefits.
Since LuxLoc is secured by a luxury asset, you get the advantages of a lower interest rate on your loan term. 
With loans starting at as low as $10,000, LuxLoc has dramatically reduced the entry barrier for a financial product that was traditionally available only to the ultra-rich.
No Impact on your Credit Score
Most people do not know this but every inquiry for a loan has an impact on your credit score. So if you shop for long, it will negatively impact your creditworthiness. However, when you avail of LuxLoc, neither do we require your credit score, nor are we required to report the transaction to the Credit Bureau. No reporting = zero impact on your credit history.
By simplifying the entire loan process, we ensure that you have access to the money as soon as possible.
How Michael got LuxLoc to Fund his Asset Purchases
Michael loved the concept of LuxLoc. Who would have thought that the luxury items you own would help you tide over uncertain financial times? 
He had bought a refurbished 1970 Pontiac Firebird Trans Am. He loved American cars and this classic beauty had a lot of history behind it which he loved. The sale of this car was made by a passionate car enthusiast to another and the beautiful masterpiece only had sentimental value for Michael. Up until now. When he realized that this car could help him meet his financial goals, he was more than thrilled.
Another thing that he loved at Vasco was the free valuation that they provided. He got a comprehensive valuation report of his classic car. Even if he decided to not go ahead with buying any of Vasco's products, he still got a treasure trove of information about his luxury asset.
Just to be sure, he also got the car valued at another place. He found out that Vasco offered him the best deal. He was convinced and decided to get LuxLoc. He completed the process at the Newport Beach offices of Vasco, after finalizing the loan term, monthly draw amount, and interest rates. He was only charged a small, one-time maintenance fee and nothing else. Within 92 hours, the first tranche of the loan money was in his bank account. He could now use it to buy precious metal and diversify his portfolio.  
How to Start your Precious Metals Investing
Although gold is the most common precious metal people think of when deciding to diversify, silver, palladium, and platinum are also great choices to be added to your precious metals portfolio. 
Contrary to popular perception, there are different ways to buy precious metals, not just holding physical gold. However, buying the precious metals in physical form still remains the most popular way. There are a variety of options to buy precious metals in physical form. Gold bullion coins, American Eagle coins, Canadian Maple leaf coins, South African Krugerrand, Austrian Philharmonics, Britannia gold coins, Australian Kangaroo, gold bars, silver coins like American silver Eagles, silver bars and silver bullion, platinum coins and palladium coins are different forms of precious metals that you can buy to diversify your investment portfolio. When you buy gold or other precious metals in physical form, ensure that you buy them from a reputed bullion dealer. Online dealers like Kitco are also popular with many buyers. Check out the customer reviews of online buyers before sending any money and don't be attracted to the lowest price.  
If you are not comfortable holding physical forms of precious metals at home or in a storage (due to high costs), you may consider other options. Commodity exchange-traded funds (ETFs), stocks of precious metals mining companies, mutual funds, Futures & Options and certificates also offer attractive investing capabilities in precious metals without holding their physical form.
Parting Thoughts
A well-diversified investment portfolio is key to financial success. Hedging risks of one asset type with the other will ensure that your portfolio remains healthy and you have money when you need it the most.
Vasco Assets started developing novel financial products because we understand that there are assets that many people hold but are unable to leverage their value to support their financial objectives. By designing financial products around luxury items, Vasco supports personal and business objectives like taking that long-pending vacation, financing higher education, investing in real estate, expanding or diversifying a small business, funding your retirement, or helping with much-needed cash flow. 
Check out the various products of Vasco, know more about LuxLoc, visit us at 2024, Quail Street, Newport Beach, CA 92660, call us at 949.610.7774/800.688.2994, or write to us at info@vascoassets.com.
Note – This article is not meant to be investment advice on precious metals investing. Please consult a registered financial advisor before investing.
---