July 11, 2016 0 Comments Gold, Pawn Shop
Never Get Scammed By "Gold Buyers" Again
Buyers of gold are everywhere. You see their advertisements on television and the internet; You read their offers in newspapers, and you hear their announcements on the radio.  All advertisements promise to offer top prices paid for your gold, regardless of its condition and in any form: from the 10-karat gold items to the pure 24-karat gold jewelry. Sounds too good to be true, correct?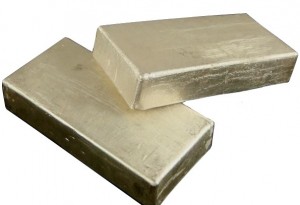 As a gold seller, it is very crucial that you research your buyer before you bring in your gold jewelry for sale. Here are some of the elements to look for:
The Buyer's rating and reputation in the marketplace – At Vasco, we are honored to have served over 3740 happy customers as of today, including over 3500 evaluations provided, almost 2700 items bought, and over 600 loans financed. These numbers say value about our reputation in the marketplace. Click HERE to learn more about Vasco.
 The background of the team of experts working for your buyer – At Vasco, our diversified team of experts gives you guidance on how and when to sell in order to receive the best value for your items.
The licenses and affiliations of your gold buyer – At Vasco, we are a licensed and bonded investment firm. Our success is due to great affiliations with the cities and communities we operate in.
The network of your buyer – At Vasco, we have a global presence in multiple markets which allows us access to an expanded market of buyers who have an interest in what you have to sell.
The security level of the facility where you will be selling your gold – At Vasco, we not only appreciate our customers, but we also value their sellable items. Many of our customers have labeled our state-of-the-art facility as the Fort of Newport Beach due to the high-security measures we take including an alarm system and the fact that 95% of our business is done only based on appointments.
The market price for gold on the day you plan to sell – At Vasco, our appraisal process takes into consideration the market price for your gold on the day you are ready to sell but we also evaluate the marketplace in terms of interest and buyers in order to provide you with the best value possible for your gold jewelry.
The transparency of the buying process – At Vasco, we extend to our customers the ability to choose the best process that works for them. You can either use our virtual appraisal process that will guide you through various stages of asset observation and information gathering, or you can simply call our gold buyer experts at 800-688-2994 to discuss your gold item and be provided with a good sense of value by telephone.
---