July 31, 2023 0 Comments Luxloc, Luxury Asset Loan
Vasco Assets' Sure Secure Shipping: A Safe and Insured Method for Shipping Jewelry to Obtain a Secured Line of Credit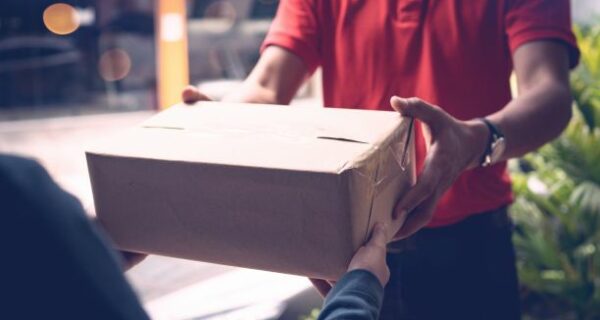 Charmaine looked lovingly at the gold necklace and diamond ring – her great-grandmother's – she had inherited. These amazing pieces were to fund her long-awaited and well-deserved vacation. She wasn't going to sell them, that would be doing her family's legacy a disservice. No! She had found a better alternative.
While searching for options to fund her vacation, she stumbled upon an amazing financial product called LuxLoc, from the house of Vasco. It was a luxury asset-backed line of credit. It fit her needs perfectly. She could get a loan by pledging her jewelry without selling them. With her upcoming promotion, she could quickly pay off the loan. 
However, while Charmaine was in San Diego, Vasco's offices were in Newport Beach, CA. With her upcoming leave, she couldn't take a break to visit Vasco's offices. She would be shipping jewelry to Vasco. And that got her worried.  
The Significance of Secure Shipping
Shipping jewelry can be a nerve-wracking and risky experience, particularly if you're sending your assets to a different part of the country or world. Many concerns arise during shipping, such as theft, loss, damage, or misidentification at customs. When shipping valuable items such as jewelry, it's essential to opt for a secure shipping service to ensure that your prized possessions are protected throughout the journey.
At Vasco Assets, we understand the significance of secure shipping and therefore offer our Sure Secure Shipping service. This service utilizes top names and global industry leaders such as Brinks Global, Malka-Amit, and FedEx to guarantee that your valuables are handled with utmost care and safety. 
Brinks Global via FedEx is a globally recognized name for the safe and secure transportation of valuables. By partnering with them, we leverage their experience and expertise in the safe transportation of luxury goods and offer additional security for your valuable assets. Malka-Amit via FedEx is another global leader recognized for its professionalism, exceptional customer service, and safe transportation of high-value goods worldwide. 
The Sure Secure Shipping service provides multiple layers of protection for your valuables. Once received in our facility, we store your items in highly secure vaults before assessing the value of your asset. Your asset is shipped with industry leaders, and throughout the journey, we keep you updated regarding the status of your items. Our efficient and secure service ensures that your valuable jewelry stays protected while providing complete peace of mind.
Vasco Assets' Commitment to Security
Security is of the utmost importance when it comes to shipping expensive and valuable items such as jewelry. At Vasco Assets, we take the safety and security of our client's assets seriously. We understand the concerns and risks involved in shipping precious items, and that's why we've implemented various measures to ensure a safe and insured shipping experience for our customers.
One of the primary measures taken by Vasco Assets is partnering with global leaders in the jewelry and diamond shipping industry. These companies are widely known for their expertise in providing safe and secure transportation of luxury assets. When customers ship their valuable item to Vasco Assets, they can be assured that they will be treated with respect and care.
In addition to partnering with established shipping companies, Vasco Assets is a licensed and bonded financial institution with a presence in Orange County spanning over 35 years. We are a reputable company within the industry and have built a strong foundation of trust with our clients, backed by our vast experience and industry knowledge. As a licensed and bonded financial institution, Vasco Assets adheres to rigorous standards of professionalism and ethical conduct. These standards ensure that you receive transparent, trustworthy, and fair treatment throughout the process. From initial valuation to final funding, you can rely on Vasco Assets to provide you with professional and courteous service at every turn.
At Vasco Assets, your assets are fully insured and stored in our highly secure vaults. Your items are insured for their replacement value which is predetermined by you and a Vasco representative. 
Our insurance covers the full value of your assets. When your jewelry is in transit, it's fully insured at no extra cost. This means that you can ship your jewelry to us without worrying about the potential loss or damage that can occur during the shipping process. Our insurance coverage guarantees you will receive full market value for your assets if something unexpected happens during transportation.
It's essential to note that our insurance coverage is not just limited to the transportation process. Our storage facility has state-of-the-art safety features that protect your assets from theft or damage. Our storage facility features security measures like biometric access controls and integrated surveillance systems to ensure that your valuables remain safe and protected.
How LuxLoc Helped Charmaine Fund Her Dream Vacation
Charmaine had been saving for her dream vacation for a few years. With her secure job, she could afford to fund her lifestyle, send some money to her Mom and save a bit for herself. However, a medical emergency with her Mom forced Charmaine to dig into her vacation fund. But she was determined to take her well-deserved break. And that is how she found out about LuxLoc. 
She loved the many benefits of LuxLoc – 
Reduced Interest Rate

: LuxLoc offers lower interest rates compared to traditional unsecured loans due to its asset-backed nature, reducing the lender's risk.

Simple Approvals

: LuxLoc streamlines the approval process by eliminating the need for a credit history or extensive documentation. The primary qualifying criterion is the possession of a luxury asset as collateral.

Constant Access to Funds

: With LuxLoc's secured personal line of credit, borrowers can draw money as needed within their credit limit and only pay interest on the utilized amount, providing flexibility compared to lump-sum traditional loans.

Credit Limit Correlated to Asset Value

: The loan limit in LuxLoc is determined by the value of the collateral, ensuring a greater loan-to-value ratio and a favorable deal.

No Hidden Charges

: LuxLoc charges only low, one-time maintenance fees, without origination fees, transaction fees, account closing fees, or yearly fees, ensuring transparency and no surprises.

Flexible Loan Terms

: LuxLoc offers flexible 6- and 12-month terms, extendable indefinitely with good standing and timely payments.

No Impact on Credit Score

: LuxLoc does not require a credit score and does not affect the borrower's credit score as the transaction is not reported to credit bureaus.

Lowered Entry Barrier

: LuxLoc is accessible to anyone with luxury assets worth as low as $20,000, allowing a wider range of individuals to benefit from this secured line of credit.

Impressive Loan-to-Value (LTV) Ratio

: LuxLoc provides an excellent LTV ratio of 80%, allowing borrowers to access up to 80% of their asset's value as credit.

Free Appraisal of Your Luxury Assets

: LuxLoc offers a complimentary appraisal service through a network of experts, providing valuable insights into the value of luxury assets.
She waited for the valuation to arrive after confidently sending her valuable assets through Vasco's Sure Secure Shipping. And when it did, she was not just pleasantly surprised, she was ecstatic. She discussed the terms and conditions of her LuxLoc loan with Vasco and completed all her documentation. Within 48 hours, she was in possession of the first tranche of her loan money. All she had to do now was to set her vacation plans in motion!
Parting Thoughts
Vasco Assets, a multinational luxury conglomerate, has consistently been a leader in creating innovative financial solutions that capitalize on the intrinsic value of luxury assets. With diverse offerings, Vasco Assets empowers individuals to achieve their financial objectives. Whether through short-term loans, expedited outright sales of luxury assets, or rapid access to funds, Vasco Assets has helped countless individuals fulfill their financial aspirations. Whether you aspire to launch a small business, expand an existing venture, invest in education, undertake a home renovation, embark on a dream vacation, or simply navigate challenging financial circumstances, Vasco Assets has tailored products to suit your specific needs.
To know more about LuxLoc, visit us at 2024, Quail Street, Newport Beach, CA 92660, call us at 949.610.7774/800.688.2994, or write to us at submissions@vascoassets.com.
---