September 16, 2022 0 Comments Collateral Loans, Jewelry, Luxury, Luxury Asset Loan, Luxury Line of Credit
LuxLoc: How Vasco's Secured Collateral Line of Credit Bolsters Your Financial Flexibility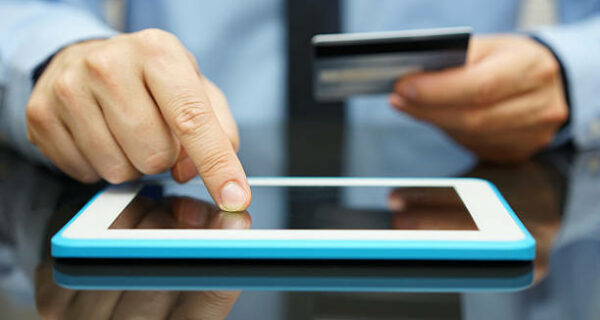 Noah was worried. He was poring over the balance sheets of his business trying to find a solution that could solve his cash flow woes. His Newport Beach, CA-based office supplies business was finally picking up and he was servicing clients not just in Orange County, but also in the surrounding regions – from Long Beach to Santa Ana to Dana Point and Oceanside. He was in a good space having suffered the horrors the pandemic wrought a couple of years ago. However, even though his business was booming, he was still finding it difficult to manage his short term cash flow.
Unfortunately, his inadvertent default during his previous business had messed up his credit history and he found out that a bank wouldn't offer him a short term loan or a line of credit that he could use to shore up his cash reserves.   
He thought, what if there is another way to get the benefit of a line of credit where his less-than-flattering credit score wouldn't stick like a sore thumb? And then as good luck would have it, he found out about Vasco's LuxLoc.  
LuxLoc: A Financial Innovation to Support Your Needs
A collateral loan is a common financial instrument where the lender lends money in lieu of an asset that can be put up as a security. The lender mitigates their risk of a default by the beneficiary, in which case, they can secure the asset and sell it to get their money back. A home mortgage is essentially a collateral loan.
A secured collateral line of credit like LuxLoc offers you the benefits of a low-interest revolving loan where you borrow money as you need and pay interest only on the amount you've borrowed. Since the loan is secured by an asset you've put up as collateral, the interest rates are considerably lower than for an unsecured loan. In all of these cases, you have to put up as collateral a valuable asset that carries the risk of being forfeited in case you aren't able to pay the loan back. 
LuxLoc, a secured line of credit, is Vasco Assets' innovative product that helps you unlock the value of your luxury assets. LuxLoc is an innovative financial product from Vasco Assets that marries the benefits of a collateral-based line of credit with the security of your luxury assets. It is a secured line of credit that you can get by placing a luxury asset as collateral.
Many individuals often own items that do not hold any significant worth apart from having an emotional value. Or so they believe. Think fine and designer jewelry, diamonds, precious stones and metals, and luxury watches that they have inherited, and so on. Many of these luxury items aren't even considered "assets" by people.
But they fail to realize that they can leverage the inherent value of many of these luxury items that also include yachts, jetliners, real estate, sculptures and other pieces of art, and many more.   
The Many Benefits of LuxLoc
When you want access to cash in phases – like when you are renovating your home, or are following a well-developed business expansion plan – a secured line of credit is your best bet. At Vasco Assets, we will assess the value of the luxury asset that you'll be putting up as collateral and offer you an amount – called the credit limit – that you can draw as you need. This type of loan also has lower interest rates than unsecured lines of credit. Because you are putting up a strong collateral, your credit history does not matter. 
LuxLoc is a thoughtfully designed secured line of credit that can be of great value to individuals as well as businesses. 
Business owners can use this facility as it gives them access to cash when needed for a variety of expenses like buying new equipment, setting up additional infrastructure, covering unexpected expenses, and so on. They pay interest only on the amount they borrow. They can leverage the value of personally-owned luxury assets like exotic vehicles or gold jewelry and use them as security collateral to access a secured line of credit.  
Individuals can benefit from a secured line of credit for a variety of purposes. While earlier they had the option of a home equity line of credit, or HELOC, the risk is that they are putting their home as security collateral. In the unlikely case of a default, they risk losing their home.  Also, in a HELOC, the homeowner gets a credit that is the market value of the home minus any existing loans on the house. In case the home already has loans on it, the amount of money they can secure is very low. Another factor to keep in mind is that it can be extremely difficult to get approval for a HELOC loan. With LuxLoc, however, individuals can put up their luxury assets as collateral and get more bang for the buck. 
Things to Consider While choosing LuxLoc
LuxLoc has been developed to offer a continual source of funds while keeping a luxury asset as collateral. Some features of LuxLoc that you should consider are as follows – 
Because the LuxLoc credit line is secured by an asset, the risk of the lender is reduced and in turn, you get attractive lower interest rates. 
When you approach a lender for a traditional unsecured loan (like a personal loan), your credit score is very important. Even if you have a good credit history, a lender may deny you a loan if a major chunk of your income is going to pay for your debt (higher debt-to-income ratio), or you are between jobs. However, at Vasco Assets, we have simplified the entire process of approvals because we acknowledge the importance of time in financial processes. We complete the entire process within a short time so that you can get access to your money as soon as possible. 
Continuous Access to Money
Unlike a traditional loan where you get a lump sum (like a home equity loan) and have to pay interest on the entire amount, the LuxLoc secured line of credit allows you to keep drawing as much money as you wish at intervals (till your credit limit) and only pay interest on how much you draw.  
Credit Limit is Correlated to Asset Value
The credit limit we offer you is tied to the value of the collateral. However, we ensure you that we will always give you the best deal. This means that you will get more from your asset than anywhere else.  
With traditional loans, there may be a host of extra fees that you may have to pay – processing fees, origination fees, transaction fees, account closing fees, annual fees, and so on. At Vasco Assets, our simplified and seamless process details the fees, including a low maintenance fee, upfront so that there are no nasty surprises later on. We believe in charging minimal fees so that you get more money to spend.
Lowered Barrier for Entry
Vasco Assets is unlocking this product that earlier used to be for the large businesses and wealthy individuals. To get the benefits of a secured line of credit, the business needs assets of value that can be put up as collateral, something that small businesses cannot do. Also, if you are an individual, you would need to have assets like real estate to pledge as collateral to avail of this type of loan. 
However, with lines of credit starting at $20,000, it dramatically brings down the entry barrier for a luxury asset-backed line of credit. The average person probably already has luxury items worth $20,000. Most of us have watches, jewelry, etc. that can be leveraged to act as a security collateral to avail of LuxLoc. As people get older, they may amass even more luxury items and open up even more opportunities with LuxLoc.
Noah loved what he heard about LuxLoc. He had a 1971 Ford Thunderbird that belonged to his father. He absolutely adored the car taking care of it like an indulgent parent. But he never knew that the car could return the favor in such a spectacular manner. He was confident it was worth enough to get a secured line of credit that would provide him with the required cash flow. And with more business coming his way, he was confident that within the year, he would be able to pay back the loan and get his car back. Now he was ready to get LuxLoc.
How Do You Get Vasco's LuxLoc Secured Line of Credit?
Either you can approach your bank, credit union, or an online lender for a secured line of credit and be prepared to put up an important asset (like your home, in case of HELOC, savings in your bank account, investment portfolio, certificate of deposit, etc.) as collateral, or simply contact Vasco Assets to discuss the possibility of getting LuxLoc. 
We assess your luxury asset and evaluate it. The valuation is completely free of charge and we offer this for all our services, regardless of whether you decide to accept or reject our deal.
Once the valuation is done by our experts, we offer you the best deal as far as credit limit, interest rates, and payment terms are concerned. If you accept the deal, we aim to complete the documentation process as quickly as possible so that you can start accessing your line of credit. We do not need your credit history and are thus able to complete the process faster than traditional lenders.
As long as you stick to the repayment schedule, you will be able to keep on withdrawing money up to your credit limit. This means that you have continuous access to the money through this revolving line of credit and you will be paying interest only on the amount you have drawn. Once the pre-processing is complete, we will give you a way to draw the money (either from a special checkbook or a debit card).
There are essentially two phases to this type of loan – the draw phase and the repayment phase. The draw phase is where you draw money in amounts you deem fit. During this phase, you pay interest-only monthly payments on the amount you have drawn. In the next phase – the repayment phase – you cannot access any more money and you'll be required to pay back the principal and the interest on the remaining amount for a definite period of time until the entire loan amount has been repaid.  
Parting Thoughts
As a multinational luxury conglomerate, Vasco Assets has always been at the forefront of designing and developing novel financial instruments that leverage the inherent value of luxury assets. From short-term loans to the ability to sell a wide range of luxury assets outright and get money within a very short span of time, Vasco Assets has been helping thousands of individuals reach their financial goals. Whether you wish to start a small business, diversify and expand an existing business, pay for education, a home renovation or a vacation, or simply need money to tide over difficult financial situations, there is a Vasco product designed especially for you.  
To know more about LuxLoc, visit us at 2024, Quail Street, Newport Beach, CA 92660, call us at 949.610.7774/800.688.2994, or write to us at submissions@vascoassets.com.
---