November 29, 2022 0 Comments Collateral Loans, Luxury, Luxury Asset Loan, Luxury Line of Credit
Bridge Loans For Realtors: How Vasco LuxLoc Can Help You Through Periods of Uncertainty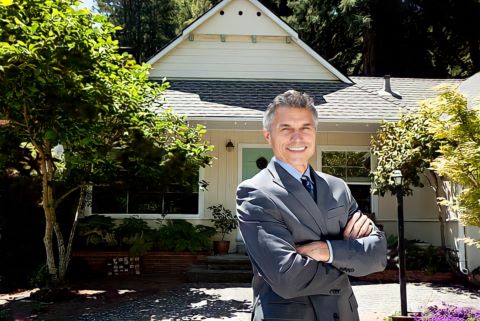 Andrew is an LA-based realtor who has been in the real estate business for the past 12 years. He had made a good name for himself operating on values that made him popular among the people he served. While doing what he loved, he also created for himself and his family a good lifestyle. He had big plans for the future. And then the pandemic hit.
As with everything around the globe, Andrew's world was also hit badly. He had to dig deep into his vast experience and his considerable savings to stay afloat during the difficult times. And he had almost managed to turn the tide. But while the camel had been successfully ousted from the tent, the proverbial tail remained. With the market trying to come back to normalcy after restrictions were lifted, and future deals promising him a good amount of money, he still needed a regular cash flow to tide over the transition period.
He wondered if there was a loan type, different from maybe a personal loan, to help him get hold of a line of credit that would help him during this period. That is when some research led him to Vasco's LuxLoc. 
Bridge Loans For Realtors: How LuxLoc Can Satisfy this Need
A bridge loan is a type of short-term financing that allows individuals the freedom to borrow money for a period of up to a year. Bridge loans are typically taken out when there is a gap between two funding options. Bridge loans, which are also known as bridging loans, bridge financing, interim financing, gap financing, and swing loans, are loans that are secured by collateral.
LuxLoc is a unique financial product offered by Vasco Assets that enables you to access the value of your luxury assets through a secured line of credit. This product takes advantage of a collateral-based line of credit and combines them with the safety of your luxury assets. So instead of putting up a personal or business asset as collateral, LuxLoc allows you to use your luxury item to secure your line of credit.
Benefits of LuxLoc
Here are some of the many benefits of considering LuxLoc to bridge your finances –  
Compared to the rates of interest imposed on typical commission-based loans for

realtors

, the rates for LuxLoc are significantly lower, since it is an asset-backed loan and the

lender

's risk is mitigated to an extent.

In the case of LuxLoc, you get continuous access to money, compared to a traditional loan where you get a lump sum payment.

Borrowers

are only required to make interest payments on the amount they draw, and not the entire credit limit.

In case of a secured line of credit, like LuxLoc, you risk losing an asset that you can live without. In the case of a traditional secured loan (like HELOC for

homeowners

), you are putting away as collateral a vital asset that is at risk of being seized by your bank in case of non-payment of the

loan amount

. But in the case of LuxLoc, you only stand to lose your luxury item that is not vital to your daily living.

When you apply for LuxLoc, you do not need a good

credit score

since the

loan amount

is secured by your luxury asset. Also, there is no credit reporting to the Bureau so there is no change in your

credit score

. Your only

qualifying

or

eligibility

criterion is that you must own a luxury asset.

You can get access to your loan amount within 1-2 days with our fast approval and

loan application process

times.

The entry barrier for getting a secured line of credit has been substantially lowered with LuxLoc and you can get a minimum loan of $20,000. Most of us already own luxury items like watches, jewelry, etc, that are worth upwards of $20,000. These can be leveraged to act as security collateral to avail of LuxLoc. If your requirement is less than $20,000, we can work on a case-by-case basis. If your requirement is $100,000 and above, we offer customized terms.

In a secured line of credit product like LuxLoc, the maximum amount you can draw is called the credit limit. This amount is calculated on the basis of the value of the asset put up as collateral. At Vasco, we offer LTV up to 80% depending on the asset class and the specific asset. This means that you will get more from your asset than anywhere else.

We charge minimum fees all of which are clearly stated at the very beginning so that there are no nasty surprises later. We do not charge any

origination

fees. Our valuation services for your luxury assets are completely free. So even if you decide not to take a loan from us, you will walk away with some pretty valuable insights about your luxury item.
How Andrew got LuxLoc to Tide Over His Financial Difficulties
While Andrew researched a lot of options for small business loans for realtors – SBA loans, business line of credit, business credit card, etc. – he wasn't thrilled at the terms of those financial products. Some of them had very high interest rates, others could negatively impact his credit score. But when he heard about Vasco's LuxLoc, he thought it was a godsend.
A few years ago, during the real estate boom, he had bought a small yacht that doubled up as his office where he would invite his clients for meetings. At the time he thought it was a great investment. His clients would be thrilled at the opportunity to ride the yacht while talking business. It would consolidate his reputation as a premium realtor catering to high-net-worth clients. But he never thought that the same yacht would help him secure a credit line.
When he decided to put up his yacht as collateral, the experts at Vasco performed its free valuation. We gave Andrew a detailed valuation report and he was quite happy about it. Considering Andrew's financial position, we offered him a credit limit that was 80% of his asset's value. Since this value was above $100,000, we created for him a customized loan program with a very competitive interest rate and easy repayment terms.
The loan term was fixed at 6 months with the option to extend the term to 12 months or beyond as need be. After all necessary approvals, the documentation was prepared and signed by both parties. Within 2 days, Andrew was able to get the first tranche of money from the loan program with the ability to draw regularly each month.
Parting Thoughts
To be successful in real estate, you need to have the spirit of an explorer. There is no way to predict market behavior and how local and global events will change its dynamics. Even for the most experienced realtors, the ever-changing mortgage rate landscape, unstable micro-economies, and seasonal shifts present a never-ending set of obstacles to overcome.
However, with Vasco Asset's LuxLoc, real estate agents are now a step away from securing a line of credit to tide over difficult times without having to mortgage a vital asset. By leveraging the potential value of your luxury assets, Vasco is helping realtors and other business owners transition smoothly and confidently towards better times through a wide range of financing options.
To know more about LuxLoc, visit us at 2024, Quail Street, Newport Beach, CA 92660, call us at 949.610.7774/800.688.2994, or write to us at info@vascoassets.com.
---