September 2, 2021 0 Comments Business, Collateral Loans, Gold
How Sure Secure Shipping Helps You Ship Gold and Jewelry to Vasco Fast, Safely, and Securely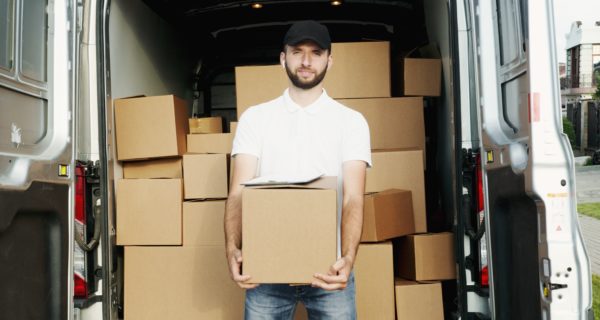 Jason T was in immediate need of funds. He came across an amazing business deal just a few days back. If he were to go ahead with it, he was to pay $2450 as an advance in 7 days. Jason didn't have any liquid cash with him. He thought about going to the bank, but they wouldn't process the loan on such short notice. The only way forward was to sell the vintage Rolex that was bequeathed to him by his grandfather 15 years back. He was not a huge fan of watches, and it was not quite in his style. Also the watch lacked documentation and it wasn't in the best condition. Nevertheless, he has been keeping it all this while anticipating a price rise. It has come to good use now. 
Jason approached one of the leading luxury watch second hand shops in New York. He was shocked to find them appraising it at as low as $1050. He approached more second-hand shops in the neighborhood. However, the quotes were much less than what he expected. The highest bid was at $2300. Before going ahead with the deal, Jason decided to check the internet one last time for better bids. The watch was being sold starting at $3500 in the online market. 
However, he couldn't just send the watch! He had to make sure he was dealing with a trustworthy partner. Jason called his friend Robert and inquired about online luxury asset dealers. Robert introduced Jason to Vasco Assets and asked him to go through Vasco's website. Jason was pleased to learn about our Sure Secure Shipping Programme that helped users ship their products to Vasco, fast and safe. We quoted it at $2960 and Jason was quick to accept the offer. The product reached us in a 24-hour window. After verification, we initiated the funding process. The money was sent to him via internet banking in a few hours. All this happened in just under 48 hours. 
Why Monetize Your Luxury Asset Online?
Unlike first-hand sales, second-hand sales don't have fixed prices. It varies depending on the market and demand, as well as the condition of the item. 
For example, if you are living in Texas and you want to sell an antique brooch, the obvious solution in front of you is to walk to the nearest second-hand shop. However, the market may not have access to buyers outside of Texas and limits your options bringing down the quoted price. You might also want to look at luxury asset lending to get value from your watch without selling it, something your local pawnshop might not be able to offer. 
This is why you should consider selling your asset in a more competent second-hand market that has access to potential international buyers. Since online market bids are out for everyone to see, widening your options ensures that your asset is sold closest to its highest bid in the global market.
However, we perfectly understand your apprehensions.
In the age of the internet where hackers can wipe money out of your bank account through an FB link, it is fair to have your reservations against sending a luxury asset to an unknown company for appraisal. Vasco Assets have got all your queries and qualms addressed. We facilitate transparent shipping across the world through our Sure Secure Shipping Programme.
Ship Gold Globally to Get the Best Possible Pricing
Vasco collaborates with reputed global shipping partners like Brinks Global, USPS, FedEx, and Malca-Amit to facilitate safe and secure shipping of customers' valuables. Our partners ship hundreds of billions of dollars in diamonds and jewelry worldwide every year, you can send your luxury asset for valuation to us with absolute peace of mind. We follow a series of processes to protect your asset right from the minute you drop it off at the shipping desk. Once the asset is handed over to us at our secure facility, it is safely transferred to our secure vault and handled professionally. 
Funding That's Paid Out as Fast as the Same Day
You can schedule a chat session with our executives either by phone or chat to get the appraisal process started. All you need to do is fill the online assets valuation form on our website as per your best knowledge. A Vasco representative will get back to you within 1 business day and answer all your queries and concerns. If photos, certificates of authenticity, and relevant information are available, it will make the valuation process easier and expedite the paperwork. Funds will be wired the same day as the deal is agreed.  Keep in mind that at Vasco, we also handle luxury lending. If you want to raise money without selling your luxury watch, we can get a cash loan fast. 
The asset is appraised and evaluated by our experienced appraisers to value it to its closest global market price. We will give a rough valuation of your asset during the call and present you with the funding options. That is, loan or sale.
Depending on whether it is a sale or a loan, the documents are prepared. Our representative will walk you through sale/loan terms. If you decide to go ahead with the deal, send the asset to Vasco through the Sure Secure Shipping Programme. The funding process is initiated within 48 hours of the receipt of the asset.
Flexible Insurance Terms
Luxury assets can be worth a lot of money. So it is extremely important to get them insured before you ship gold. We partner with some of the leading shipping companies in the world who provide reliable insurance plans that protect your assets against unforeseen accidents and damages. This essentially means, in case of an unfortunate event like theft, loss, fire, or damage in transit, users are reimbursed.
We offer you flexible insurance at no cost to you for an amount previously agreed upon with Vasco, guaranteeing a professional, secure, and efficient shipping experience.
Highest Possible Quotes
Vasco, being a multinational luxury asset dealer, has access to second-hand luxury asset markets spread across the world. We have a large network of buyers inside and outside the US where we ship gold to. Since the value of luxury asset goods staggeringly varies across the world depending on the supply and tax regulations, what is not in high demand in the US may be in high demand in another part of the world and vice versa. Approaching a local buyer confines your options. Large metropolitan areas may be saturated with the exact luxury watch you have. On the other hand, the small town you live in may not have potential buyers at all. However, there may be a potential buyer somewhere on the farthest corner of the world who is willing to give a dream price for your asset. How do you access him? Through Vasco. We leverage international networks to give you the best possible quote for your luxury asset. 
Your Trusted Partner for Luxury Asset Sale and Collateralization 
Vasco Assets is a premiere multinational luxury asset buyer and seller based in Newport Beach, CA in Orange County. In addition to purchasing luxury assets for premium prices, we provide flexible collateral loans on luxury assets on short notice. If you are not from Orange County, make use of the Vasco Sure Secure Shipping Programme for a safe, transparent, and fast shipping experience. 
No matter where you are from, we offer you the best possible value for your luxury assets.
---