August 31, 2021 0 Comments Business, Collateral Loans, Gold
Where to Sell Scrap Gold: How Jewellers Can Leverage Scrap Gold and Unsold Jewelry Into a Source of Capital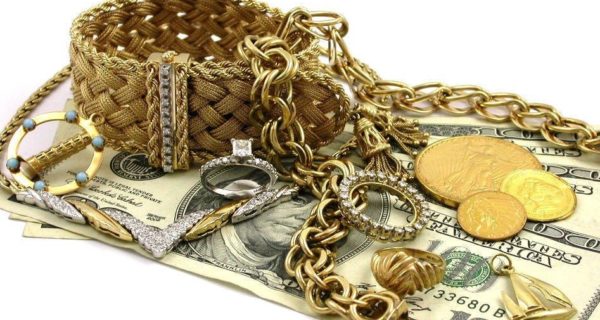 The Covid-19 pandemic hit the jewelry industry pretty hard.
An Orange County jeweler, a mom-and-pop jewelry store in Phoenix, was no exception. They were shut down for, which brought a major dip in their revenue. Even when they could open the store, on and off as per the Covid situation in Phoenix, they found it hard to keep it up and running. Multiple lockdowns and the steep decline in sales left them with little working capital to bounce back into action. They had to fire a few employees, cut down their advertising and marketing costs, and stick with the old stock. They were barely making it through when the vaccination drive picked up momentum and Covid protocols eased. 
Now that a major chunk of the population is vaccinated, most businesses are live.  People have gone back to work; they have money in hand; wedding season is on. However, people still aren't spending significant excess on goods like jewelry like they used to. This jeweler was unable to leverage the situation due to a lack of working capital. They needed money to hire employees and part-time salespeople, conduct a marketing campaign in and around Phoenix and update their inventory to match the latest trends in the industry. This made luxury asset lending an option they looked into. 
Being a long-term client of Vasco's, an Orange County jeweler approached us for a working capital loan. We assessed their situation and offered them an asset-backed loan of $75,000 on their scrap gold and unsold jewelry that would solve the cash crunch and help them get the best of the market upturn. They opted for a loan as opposed to selling outright because they saw gold's commodity price continue to increase in the long term. 
When the Pandemic Took its Toll on the Jewelry Industry
The Covid-19 pandemic has not been kind to the jewelry industry. A luxury product, jewelry was the last thing on people's minds when they were running wild for toilet paper across supermarkets. Public gatherings were banned for months, and weddings had to be canceled. Even when weddings were allowed, many were called off for a lack of money. Also, post-covid weddings were mostly modest as it didn't make sense to splurge money on luxury during uncertain times, especially with salaries halved and many losing jobs. All this meant jewelry owners had little money coming in. Not even enough to pay their employees and overhead costs, let alone pay for stock updates and marketing. 
As vaccination programs expanded and the pandemic receded, markets were reopened. However, by then, many small jewelry stores were forced to lower their shutters forever. And many others struggled to make a comeback due to months of lockdowns and low sales. The struggle to make ends meet with savings didn't last long. 
While sales at small jewelry stores petered out during the pandemic, big companies who made the move to the digital space were reaping profits from the pandemic-specific circumstances. Online sales were booming with a plethora of designs and materials on offer and guaranteed delivery across the country. People no longer had to walk into stores with limited collections risking exposure to the virus; they could order designs they liked from the comfort of their home. 
Huge competition from large jewelry stores was one more problem to tackle, doable with vigorous marketing, especially in the digital space, and setting up and running a digital store, if possible. All of this needs additional capital. If small stores could source it on time, before they have to shut down permanently, they would be able to meet the requirements of the market. 
This is where Vasco's help comes in.
We offer a three-fold luxury asset lending solution to tackle the cash crunch incurred by jewelry stores. Let's take a look at what they are. 
Get an Instant Loan Backed by your Unsold Jewelry
Jewelry stores have assets worth a lot of money they can fall back on when strapped for money. Liquidating a portion of the stock is a great way to make it through working capital shortages. You can do that by availing a secured loan on your unsold jewelry.
Vasco gives you collateral loans on collections that have been sitting idle.
When an Orange County Jeweler approached us to solve their cash crunch, we sat down with them to understand their requirements. As with all jewelry stores, they had out-of-trend jewelry that wouldn't make much difference in sales even if set aside until they make a comeback into the market. Our appraisers valued them and we decided to give them a $1575,000 loan with over a 12 month period. They took the offer and the money was wired the same day. 
Sell Jewelry that Isn't Moving
When you have jewelry that isn't moving, a clearance sale is a go-to way to get rid of it. However, most of the time, clearance sales end up bringing massive losses to the store. You are forced to sell it for below-the-market prices to pay pending expenses or just to update your stock with trending pieces of jewelry. 
There is a better option. Vasco purchases idle jewelry at its closest market price.
Get a fair price for your jewelry, fast and easy, without relying on clearance sales. Our skilled team of appraisers will assess your gold holdings, taking the value of its raw material, gems, and brand into consideration. This way, you can sell your unsold jewelry to source working capital and meet immediate needs. 
Monetize Scrap Gold
Jewelry stores purchase second-hand gold jewelry, broken accessories, bars, coins, bench sweeps, shavings, or other assets and lock them up expecting a price increase. After melting, they either sell it in the commodity market or turn it into jewelry in trending designs. In a cash crunch, you can monetize this to keep your business alive, like this jeweler did. They had scrap gold worth a lot of money in their reserve, and they liquidated a portion of it for $10,000.
At Vasco, we assess the value of your scrap gold through a series of stages to get you the best price in the market. We first segregate your gold holdings by their carat weight and then conduct an XRF test to verify their authenticity and purity. The price of the holdings is then calculated to its latest market price based on the melting value.  If you have gold coins or bars of historic value, Vasco appraises them based on the demand for them in offline and online markets. You would be able to command a better price on historical assets with a certificate of authenticity.
Asset-backed Luxury Asset Lending: Quick & Hassle-free
If your jewelry business is struggling to make it through the post-Covid era, we can help you realize value on your scrap gold and idle luxury asset stock by turning them into a vital source of capital.
Vasco Assets is a multinational conglomerate that focuses on luxury asset collateral lending. We are well diversified; our presence is marked in multiple markets in the US and we have immediate access to outstanding capital reserves. This means we can give you cash in hand when you need it. 
Get in touch with us to get your business back on track through immediate sales or asset-backed loans!
---