August 24, 2021 0 Comments Business, Collateral Loans, Gold
Case Study: How Vasco Assets Helped this East Coast Jeweler Leverage Unused Jewelry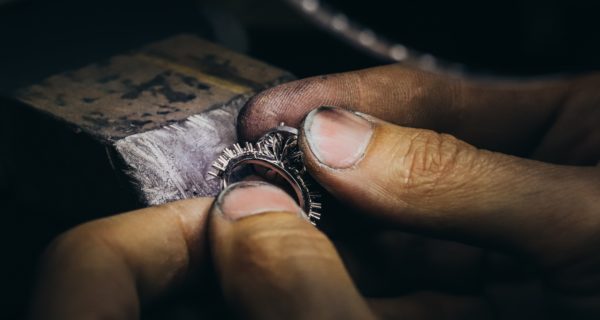 A  Connecticut jeweler, was a little behind the curve on trends. They mostly sold classic pieces that have lost their allure in the market in recent times and sales were visibly low. The competitor's ads were being published on billboards, TV, and the internet. It was becoming extremely hard for them to keep going with outdated stock and low revenue.
They needed funds to get back in the game. The plan was to update stocks as per the latest trends in the market and launch a marketing campaign in and around Connecticut. However, unless they liquidated the outdated stock, there was no way they could find the money to do that. They approached second-hand asset dealers in town, but the quotes they got were much below the market price. There was no option but to look beyond the local market. 
Outdated Jewelry Hinders Growth 
Jewelry stores don't need to stock a lot of pieces to impress customers, but each piece should be relevant. Outdated pieces on the shelf will only put the customer off, bringing down their expectations and discouraging them from going through the remaining pieces. 
They stocked up on classic pieces from three prominent brands in the industry. The strategy worked fine for the first 2 decades they were in the business. However, with the emergence of online shopping and custom-made jewelry, this store was facing massive competition from the market. Customers were after chic designs and had lost interest in the limited collection that the store offered, and, as a result, sales became sluggish.
To get rid of the excess or outdated stock and move with trends, stores often host discount sales. However, this may not always yield the best results. Discount sales can potentially hurt the store's reputation, especially if sales take place too frequently. Worse still, premium brands might no longer work with the store if it isn't positioned sufficiently as an upmarket outlet. 
Unlike electronics or appliances, jewelry is valued for its design. The more premium the designs are, the more people are willing to pay. 
Price in the Local Market is Low
Luxury assets like jewelry yield staggeringly different prices in different markets, depending on the demand and purchasing power. In saturated markets like New York and LA, with a number of second-hand jewelry sellers, the pricing would be too low. In markets with a low population and poor purchasing power, there may not be any buyers at all. 
The best way to tackle the problem is by selling your jewelry to a global second-hand luxury asset dealer. So this jeweler looked for the best luxury asset dealers in the US on the internet. That was how they learned about Vasco, which has an impressive portfolio with 30+ years of experience in the industry and clients from around the world. 
Is it Safe to Ship Assets for Valuation?
Jewelry assets are worth a lot of money and the internet is ridden with scams—sending your luxury assets to an unknown dealer is not the wisest idea. It's important to do a background check on them and study their shipping process along with the terms and conditions before you do so. 
Here are some factors you need to cross-check.
Does the company offer a fair quote on the assets? 

How do they ensure safe and secure shipping? 

Who are the shipping partners?

Does the team ensure transparency in communication and transactions? 

Do they offer free insurance on the assets?
Vasco Assets ticked all the boxes for this jewelry store. They got in touch with us and a week later, they had all their outdated stock liquidated. 
Jewelry Store Liquidation Sale? No! Here's How to Better Leverage Your Outdated Stock in the Global Market
Vasco Assets offers secure shipments tailored to the jewelry industry. We have partnered with top global shipment companies like Brinks Global, FedEx, Malka-Amit, and USPS to ensure that your valuable assets reach us in the safest way possible. 
Since luxury assets are worth a lot of money, we understand your apprehensions while shipping. Our partners offer reliable insurance plans that protect your assets against unforeseen accidents and damages. The insurance coverage is flexible and comes at no extra cost to you for apreviously agreed upon amount. 
Instead of a standard jewelry store liquidation sale, this is how you can get your assets liquidated at the best price from the comfort of your home:
Fill the Online Application
Go to [link] and fill out the application form as per your best knowledge. Our in-house appraisers will give you an initial value estimation based on the info provided. Photos, certificates of authenticity, or other info about the jewelry can be attached to the form. 
If you have any queries or concerns, reach us at 855.285.7059. Our customer service executives will walk you through the procedure. 
Ship Your Assets for Physical Assessment
We need to physically examine your jewelry to give an accurate appraisal. With Sure Secure Shipping™ by Vasco Assets, you can keep track of your assets and ensure that they reach us safely.
For this, first print out the label, place it in an envelope, and sign across the tongue with a marker. For lower ticket values, we leverage FedEx with full ensurance coverage.  You'll need to package the items in FedEx packaging along with the label and hand it over to the FedEx representative. 
With higher ticket value items, we use Brinks of Malka-Amit door-to-door. The product will be under the surveillance of Brinks or Malka-Amit until it is delivered to us. Once it reaches our secure facility, it will be opened and logged under video surveillance.
Share Your Thoughts 
We will get on a phone or video call with you to discuss the terms and conditions of the valuation in detail. 
Finalize the Deal
If you agree to the proposal, a loan agreement will be prepared. The funds are released soon after via internet banking. However, if you are not satisfied with the quote, we will have your assets returned to you fully insured for free.
Turn Your Unused Jewelry Into a Valuable Source of Capital with Vasco 
Explore beyond a local jewelry store liquidation sale when liquidating your jewelry assets. Although we are based in Orange County, our services are available across the globe. Vasco Sure Secure Shipping™ ensures that your jewelry assets reach Vasco fast, safe, and secure.
Our global network of clients equips us to give you the best quotes and to transfer funds without any delay. The valuation and cash are sent within 48 hours of the delivery of assets.  Moreover, your assets are fully insured for free, to and from.
Vasco has been helping many small businesses raise funds when needed. We understand the challenges small businesses face, and the severe blow pandemic has dealt, upsetting carefully laid out financial planning. But with better days on the horizon, now is the time to bounce right back and Vasco is here to help. Call us today and let us help you.   
---