August 17, 2021 0 Comments Business, Collateral Loans, Gold
Gold, Silver, Or Platinum? Here's What Selling Their Rings Empowered These Vasco Clients To Do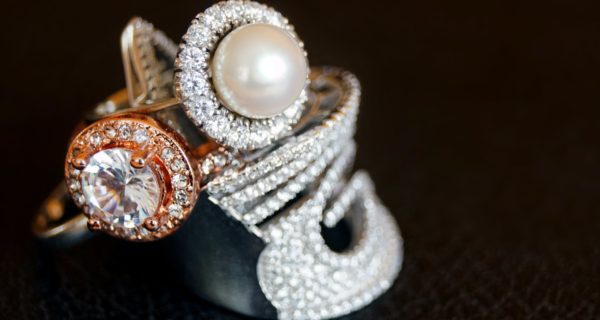 Our penchant for rare metals is legendary not only in our consumption but also in its wide range. From copper to iron to gold and silver, we've worn it all. And a marriage proposal or a wedding itself are perfect occasions to splurge (or invest in, from where you're looking!) on an awesome ring. While gold and silver are the usual suspects for wedding rings, today people are slanting towards more exotic metals like platinum. 
The rarity of metals like platinum and the fact that they can be turned into absolutely stunning jewelry designs make them extremely desirable as wedding rings. However, with all due respect to the sentimental value attached to engagement or wedding rings, one cannot disregard their monetary value. Unfortunately, most of the time, people don't realize that their wedding rings are far more valuable than a pawn shop broker would care to explain. Most pawnshops look at just the value of the gold, not the jewelry. Moreover, they won't consider whether or not a piece is in fashion at the moment, which can have a substantial impact on the actual value. More often than not, in the event of a break-up or financial crunch, most people get rid of their valuable wedding rings for the first deal they get their hands on. This doesn't have to be the case.
A diligent appraisal will tell you how much your wedding ring is actually worth. It can be an unexpected source of extra cash! Like how they were for our clients. The right appraisals and right deals from Vasco Assets empowered them to focus on things that mattered in life. 
In this article, we'll be taking a look at three Vasco stories:
How Alexander, a New York realtor secured a collateral loan to repair his car and pay dues after an accident.

How James sold an engagement ring to pay after a breakup and put himself through his dream college. 

How Diana moved on from a tough divorce by financing an exciting tour and "me time" with her wedding ring. 
Cash-strapped? Get Secured Loans On Your Wedding Ring
Alexander is a realtor based in New York. On his way to a client meeting one day, his car skidded and bumped into a nearby tree. The collision did some pretty nasty damage to his car. As Alexander was on the phone during the accident, his insurance claim was declined. On the bright side, Alexander escaped the incident with only minor injuries. However, a later examination revealed that the hairline fracture in his ankle could only be healed through at least a month's bed rest. This put him in a very complicated situation since his wife was between jobs. Towards the end of the month, bills were due and he had no cash to take his car out of the repair shop. He had to find a way out.
Tammy, his wife, suggested that they try to raise money by pawning either of their bands. Alexander agreed to offer his. Tammy took his platinum wedding band with a solitaire diamond to a nearby pawnshop and got a $2600 offer. While she was happy, Alexander wasn't convinced.
Alexander approached Vasco Assets for a more accurate appraisal. Our experienced team of appraisers valued the wedding ring at $3850. But Alexander wasn't willing to sell his ring just yet. Dealing with second-hand jewelry sellers all the time, we know how hard it can be to give up a wedding ring. So, we offered him a $3000 collateral loan at a reasonable interest rate. 
Alexander put the money to good use. He paid all his bills, including the repair charges, and soon got back to work once he was back on his feet. And in five months' time, he paid back the loan and took his beloved wedding ring back. 
We Promise The Best Price For Your Wedding Ring 
James and Lily met in college. Before they knew it, they were in love. After an exciting courtship, and on the final day of college, James proposed to Lily before a cheering crowd. Overawed by the occasion, Lily said yes! That was not a well-thought-out decision, but, in the excitement of the moment, she decided to turn a deaf ear to all the voices that screamed NO in her head. 
However, as she opened the admission letter from her dream medical school, she realized that, unless James agreed to move in with her, she couldn't marry him. She wasn't a big fan of long-distance relationships. They never work. And, more importantly, she had bigger dreams to pursue. 
James, on the other hand, had received an invitation letter from a top business school. He was not expecting this as he had flubbed the interview and was planning to work for a local accounting company. However, he couldn't proceed with the admission for a whole different reason. He had spent all his money on the engagement ring!
So, when Lily gave back the ring, James was, well, relieved. 
He came to Vasco Assets to get his platinum engagement ring appraised. It was a plain wedding band in good condition, with a 1kt diamond. Our appraisers valued it at $2112, enabling James to join his dream school and help pay his first tuition fees. He is now working part-time as an accountant to get through school. 
Leave Behind the Past to Take Some Me-time!
It had been more than a year since Diana and Mark got divorced. While Diana was still grieving the separation and reviving old memories, Mark had moved on. He met his soon-to-be wife three months after the divorce. Diana was devastated to hear about their wedding and she didn't know how to handle the feeling. 
Ice cream, chick-flicks, wine—she tried them all. To no avail. 
One day, when Diana was feeling down, she decided to watch her favourite movie of all time, Under the Tuscan Sun. As you may have already guessed, she was soon packing her bags for Tuscany. 
She tightly held onto the wedding ring that she wore on a chain hoping she would one day get back together with Mark. But it all seemed futile now. Also, she had to get rid of everything that reminded her of Mark before she could put herself out there and meet someone new. 
It was a gold ring from Tiffany & Co., studded with fine-cut diamonds. Our appraiser valued it at  $6279, taking its brand value and gem value into consideration. Although she is yet to write a novel as Frances did, Diana is feeling better than ever after that much-needed vacation.
Vasco Empowers You to Do Things that Matter
Wedding rings can be hard to give up as they have a lot of stories to tell. But they are what they are—fine pieces of jewelry made of rare metals. And when there is an urgent need for money, a wedding ring can be an excellent asset to fall back on, especially when made of high-value metals like platinum. 
Sometimes you need to do things that matter. In such circumstances, if you can let go of the emotions surrounding a wedding ring and look at it purely from a monetary perspective, you'd be surprised by how much money it can fetch you. And whether you'd like to sell it or take a loan against it, Vasco Assets can help with either.   
Regardless of the type of ring you have, Vasco will get you an evaluation within 24 hours of delivery. We offer you a fair sale price on your jewelry or a secured collateral loan, depending on your convenience, equipping you to do things that matter.
Call us now to get your jewelry valued.
---