August 12, 2021 0 Comments Business, Collateral Loans, Gold
How to Get Your Business Back on Track With A Post-COVID Secured Collateral Loan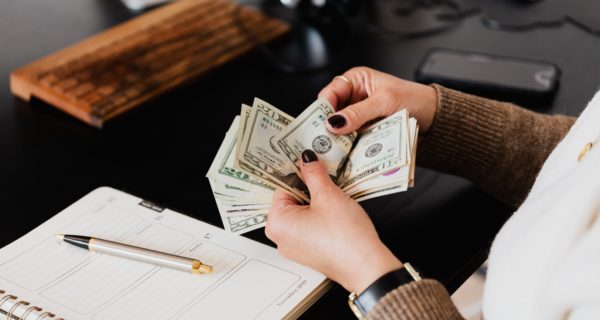 The impact of COVID on businesses has been mostly disastrous. As we overcome one wave, the next one swoops in, bringing down sales and profit. In the event of a lockdown, things can be even worse. Many ventures have been forced to shut down permanently, unable to make both ends meet. 
However, with vaccination campaigns well underway and lockdowns gradually lifting, things are beginning to look up. Businesses are slowly getting back into action, keeping in line with COVID protocols. The catch, though, is that the fewer working days in recent months have made it difficult for stores to source working capital to keep themselves up and running. 
The way forward is obviously through a bank loan. But, due to the sharp decline in sales and the lower-than-usual income statements, many banks refuse to lend money to businesses at an ebb. Or maybe you missed out on a few monthly payments and wrecked your credit score. Either way, getting a loan has gotten a lot harder. 
How to get a loan with bad credit? 
Vasco Assets can give you a hand. We help businesses source funds to meet working capital requirements by approving collateral loans on their luxury assets. We give you cash in hand when you need it so that you can get down to doing things that matter. A one-time working capital loan will enable you to get back on your feet and resume your business operations. Regardless of your credit score, you can get a working capital loan from Vasco, backed by luxury assets.
How Vasco Assets Helped a Fashion Designer Regain her Business 
June is a fashion designer based in LA. She was running a bridal boutique quite successfully when the COVID-19 pandemic hit. The pandemic-induced lockdown forced her to shut down her studio for 6 months. When the lockdown was lifted, she planned to reopen the studio, but things were not as easy as she expected. The studio has to be renovated to meet COVID protocols. The stock has to be updated in line with the latest trends in the industry. Marketing has to be restarted in full swing to bring in sales. Moreover, the salaries of her craftsmen were still pending—they have to be paid. 
June didn't have a clue how to move forward. She couldn't apply for a loan, as the previous loan she took just before the lockdown was due. She had to figure out some way to tackle the situation or else she might have to shut down the studio forever. One day, as she was scrolling through her Instagram feed, she came across an ad from Vasco Assets inviting applications for collateral loans. She called us to learn more about the loan processing criteria and conditions. We walked her through our loan application process and invited her for a face-to-face meeting. 
In 3 weeks time, June was back to business. 
How did Vasco empower June to get back on track? Let's take a look.
Luxury Assets to Tackle Cash Crunch 
Luxury assets can yield incredible returns. Whether they are old or brand new, they are always in demand. Particularly, special edition collections. If you find yourself in a crunch, luxury assets like vehicles, watches, and jewelry can be excellent sources of money. 
We know what you are thinking.
How do I liquidate these luxury assets for a fair deal when in urgent need of money?
What if we told you, you don't have to sell them? Vasco Assets offers secured collateral loans on luxury assets. 
So when June approached us for a working capital loan, we agreed to give her a collateral loan on her vintage luxury watch. Our in-house appraiser valued the item and it was more than enough for June to meet her day-to-day business requirements for the next two months.
She repaid her loan and took back her luxury watch in 6 months!
What Makes Collateral Loans Appealing?
Unlocking liquidity through private sales or auctions steals a lot of time and effort, which means that you may lose business while you source the funds. Vasco Assets equips you to capitalize on the true value of your luxury assets when you need it. There is no wait; there is no delay in loan processing. Moreover, you don't have to sell your assets. 
Here are some factors that contribute to the popularity of collateral loans. especially when it comes to sourcing working capital.
Faster loan processing
Collateral loans are much faster to process than traditional loans. Since they are backed by assets, loans are granted without any hassles. 
Higher approval rate
Collateral loans have a higher rate of approval owing to the low risk involved in case of default. So, if you have a luxury asset, you will get a loan for up to 90% of the value of the asset without having to explain yourself too much. 
Walk out with cash
Collateral loans give you cash when you need it. Waiting to sell your luxury asset may not be the wisest idea when you are in urgent need of cash as you will have to settle for a price lower than the market price. 
Reasonable interest rates
Although a little higher than bank loans, the interest rates on collateral loans are highly reasonable when you take into account their speed and utility. It is more profitable to go for a collateral loan than lose business waiting for the approval of a bank loan.
Wrapping up
As we learnt from June's story, bank loans are not easily accessible to everyone, especially when you have a poor credit score. Since most businesses have been running on less than average profit in the last few months since the pandemic, the number of loan applications before banks make it hard for yours to get in. And, in some cases, bank loans can be too slow, intrusive, and onerous. 
Vasco Assets lends non-bank loans on your luxury assets to enable you to source working capital and keep your business up and running. Working capital loans from Vasco are an excellent alternative to selling luxury assets or going through traditional channels of financing. Our services are highly personalized; we offer flexible loan terms that meet your unique requirements. We have a team of trusted appraisers in multiple luxury asset classes who will help you get a good grasp of the financial potential of your luxury assets. 
Get in touch with Vasco Assets for a fast and hassle-free working capital loan. Our appraisers will evaluate how much value you can tap from your luxury assets.
---