October 7, 2021 0 Comments Cars, Collateral Loans
Title Loans in Los Angeles: Turning Your Second Car Into a Valuable Source of Liquidity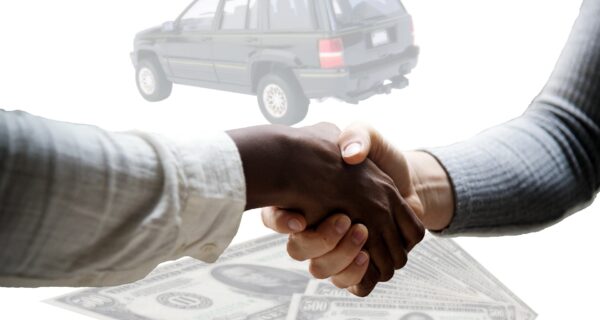 Key takeaways 
A car title loan

is a

short-term

loan where the

borrower

uses their car as collateral. It is also referred to as an

auto title loan

.

It is designed for people who are in urgent need of cash.

A

car title loan

is not your last resort. There are better alternatives. 
When faced with a financial emergency, people are often intimidated and miss out on monetizing many assets that they can. A lack of knowledge does not allow them to look carefully at the assets they own that can ease their financial burden. 
A car title loan is a secured loan where you pledge the title to your vehicle as the collateral. The condition is that, if you don't make the monthly payments on time, your lender can repossess the car. In the city of Los Angeles, California, people with poor credit scores who can't get loans from traditional banks or private lenders usually apply for car title loans. Since they are short term, the interest rates can be very high even compared to luxury loans.
A car title loan is an instrument that can help tide you over a desperate situation. However, there are certain pros and cons to using a car title loan that you need to understand. With the right information, you can make the judicious decision to monetize, which can become a valuable source of liquidity. 
Let's take a detailed look at whether a car title loan is right for you and, if not, what other options you have. 
How Does a Car Title Loan Work?
Obviously, to get a car title loan, you should own a car. The car must be registered under your name and you should have equity in it. There should not be any liens. In addition to that, the lender will ask for a physical examination of the car, and proof of registration and insurance along with your photo ID card. 
As we said earlier, these are short term loans. This means you have to repay them in 15–30 days under normal circumstances. The car title loan is calculated at 25% to 50% on the car value. The minimum loan amount can amount to anywhere from $100 to $6,000 depending on the value of your car. 
If the loan is approved, you will be asked to transfer your title to the lender. Once you make all the repayments as agreed upon, you will get it back. A title loan applies to other vehicles as well. 
Is a Car Title Loan Right for You?
If you have multiple cars at home and are looking for a short-term loan, a car title loan may work for you. However, if you can't arrange the money in the given time, you may end up losing your car for just 25-50% of its value. 
How Does it Compare to Conventional Alternatives? 
Credit Criteria Don't Come in the Way
When applying for a title loan, the lender is not interested in your credit score, as the value of the collateral is higher than the loan amount. So, if your credit score is poor and you are ineligible to apply for a loan with a traditional bank or private lender,  this is one way to source funds. Bad credit is not a barrier to getting a car title loan. 
No Guarantor is Needed
Title loans are also referred to as auto title loans. This means you don't need a guarantor on your behalf to get your loan approved. Your car is the guarantor here. It makes an excellent assurance for the loan. This is similar to luxury loans where your asset acts as the collateral. It guarantees a simple and hassle-free application process with little to no disclosures. 
Get Fast Cash  
There is no guarantor involved, there is no credit check, and, more importantly, there is no review of financial statements to approve the cash loan. If you fail to make the repayment, it is your loss, not the lenders. As a result, the loan process is simple, the loan approval is instant and you get cash in your bank account faster.
You Can Use the Car During the Repayment
One of the biggest benefits of getting a car title loan is that you can still use your car during the repayment period. Similar to a home equity loan, you have full authority over your property. Only the title is transferred, not the property. 
Drawbacks of Getting Car Title Loans in Los Angeles 
You Should be the Owner of the Car
You need a clear title to be eligible for the loan; 100% ownership of the car without any liens is great. At the very least, you should have at least some equity in it. If you are not the rightful owner of the car or the title is in someone else's name, the process can get a little complicated depriving it of its pros. This also applies to cases where the buyer is still to repay the car loan. 
Be Ready to Pay High Fees and Interest Rates
The interest rate on car title loans in Los Angeles can go as high as 25% per month. Let's use an example to see what this means.
You have a car that is valued at $10,000. The lender approves a loan worth 50% of the car value at 25% interest per month. That is, the actual loan amount you get on approval is $5000, and the interest will be $1250 per month in addition to the principal and other fees. Now, let's convert this into an annual percentage rate to get a good grasp of how outrageous this amount is: 25% for 12 months would be 300% in a year. When compared to traditional means of credit, including bank loans, private loans, and credit cards, this is much higher. However, the good news is that car title loans in Los Angeles are usually short-term. You don't have to pay three times the actual loan amount to meet an urgent requirement. 
You Could Lose your Car
If you are unable to repay the loan in time for any reason, you risk losing your car. This is despite having made monthly payments. However, in certain circumstances, the lender may offer you the option to turn the loan into a new one. Although it may seem like an attractive offer due to your situation, this means you will have to pay more fees and more interest in the end. If you find yourself scrambling for money again, it will force you to give up your car. 
What are the Other Options?
You can apply for a personal loan with a co-signer, take a credit card cash advance, or apply for a luxury asset loan. Or you could borrow money from close friends and family. However, seeking help from friends and family is not for everyone. In cases where you have already used up your credit card cash advance and a traditional bank won't approve the loan in your timeframe, a luxury asset loan from Vasco Assets can come in handy.
When compared to car title loans in Los Angeles, California, the interest rates are much lower ranging from dash to dash. Moreover, the payment schedule is flexible, bringing down the chances of confiscation. You get cash in hand when you need it at a price you can afford to pay. If you are looking for a car title loan in the Los Angeles area to meet your immediate financial needs and household purposes, think beyond that.
Vasco Assets is a leading private international investment firm based in Newport Beach, CA. We specialize in asset-backed luxury loans. We empower people to turn their luxury assets into valuable sources of money. 
---