June 8, 2022 0 Comments Jewelry, Luxury
Used Designer Jewelry: How Much is My Tiffany Or Yurman Bracelet Worth?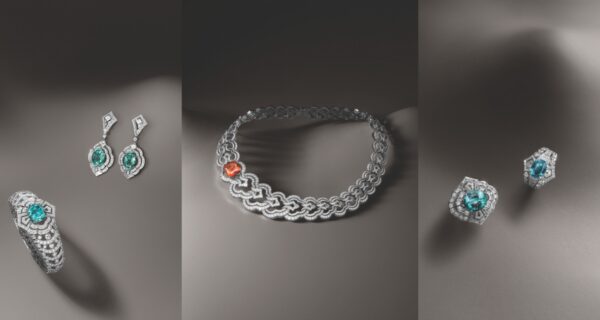 Designer jewelry has its own charm and people usually pay a premium just to own a piece designed by Cartier, Tiffany & Co., or David Yurman, among others. The allure of designer jewelry is such that these timeless pieces carry their value even years after they were originally introduced into the market. So much so that even used designer jewelry finds a receptive audience ready to make it their own.
Used designer jewelry is a valuable asset if you are looking to raise funds. You can either sell it outright or get a collateral loan on it. Let us understand how you can leverage the value of your used designer jewelry.
Used Designer Jewelry: How Much is it Worth?
How much is a Tiffany bracelet, you may ask? Or a Louis Vuitton solitaire, or a Van Cleef & Arpels wedding band? Pre-owned, or used designer jewelry usually does not lose value over the years because of its association with a renowned label. So a Chanel bangle, a Hermes brooch, a Gucci diamond ring, or a Chopard pendant necklace will still be worth nearly the same, considering they are in good condition, their pre-owned status notwithstanding. The resale value of designer jewelry is often more than the combined value of the material used to make it.
Designer jewelry is known for its quality, luxury, and style and its appeal is also multiplied by the association of celebrities with it. For instance, who could imagine a Tiffany & Co six-prong engagement ring without Audrey Hepburn and Liz Taylor? Apart from high-end craftsmanship, the rarity and aspirational factors make designer jewelry expensive.    
The three aspects that determine the value of your designer jewelry are –
As they say, there is a market for everything! And so is the case for used designer jewelry. Market demand is always high for rare, classic designs that are timeless. Collectors are always on the lookout for a rare designer piece they can get their hands on. For example, a 57.72 carat Bvlgari (also called Bulgari) designed piece of jewelry called the Sapphire Suitor was sold for close to $6 million in 2011
So if you own a designer piece from a well-known jeweler – a Cartier love bracelet, or Christian Dior cufflinks – consider yourself lucky.
Better the condition of your jewelry, the more price it will fetch. If there are apparent signs of wear and tear, chipping, or missing stones in your Cartier trinity ring, its resale value will suffer.
As previously mentioned, rare designs fetch more than common ones. If your piece of designer jewelry is part of a limited edition offering, it will be worth much more. A double strand necklace in 18K white gold from Mikimoto's Jardin Mystérieux collection has a greater rarity value, for instance.
Rarity also comes from the exceptional making of the piece of jewelry usually defying conventional design sensibilities and wisdom. For example, the Hutton-Mdivani Jadeite necklace created by Cartier in 1933 is an exceptional piece of jewelry. This is because the high-quality jade used in the necklace to make the 27 beads measure over 15 mm each, all coming from a single jadeite boulder. This is remarkable because due to the scarcity of jadeite boulders, it is difficult to obtain high-quality jade beads of more than 10 mm in diameter. This rare workmanship makes this masterpiece worth close to $30 million.
To know the true worth of your used designer jewelry, you will need to get it appraised by an expert. At Vasco Assets, we have a team of globally renowned experts who take into consideration a variety of factors into consideration to valuate a piece of jewelry. What's more, the appraisal is completely free of cost!
Leveraging the Value of Your Used Designer Jewelry to Raise Funds
When we are faced with the need to raise funds – to stave off financial difficulties or raise money for business expansion or for personal expenses – we think of traditional routes. Bank loans for personal or business purposes are the first things that come to mind. However, we fail to realize and acknowledge the inherent value of certain luxury items that we own that can help us in getting the much-needed cash flow.
With a changing global scenario, the financial markets are also maturing. They are now offering new ways of funding your dreams and one of the instruments that are becoming popular fast is luxury collateral lending. This is a typical asset-backed loan where you put up a luxury asset you own – art, gold, designer jewelry, yacht, watch, etc. – as security collateral and get a loan for an amount depending on the value of the luxury item.
Benefits of a Luxury Asset-backed Loan
An asset-backed loan is a common financial instrument in the business world where an enterprise puts up its equipment or other assets as collateral. However, you can now avail of an asset-backed loan on your luxury assets as well.
Unearthing the Inherent Value of Your Luxury Asset
A luxury asset sometimes only occupies storage space and is usually in your possession because of sentimental value. But through an asset-backed loan, you can now unearth its USD value.
You'll Still be the Owner of the Asset
While you may not have possession of the asset during the term of the loan, it is still yours. Only that it is now in the safe possession of the finance company. If you need that designer jewelry to wear on a very special occasion, at Vasco, we would be happy to loan it back for a night or two.
Easier than a Traditional Loan, and Discreet too!
If you have ever approached a bank or traditional lender, you must have experienced the convoluted process – the mountain of paperwork, due diligence, and weeks of time taken. And every loan inquiry generates a footprint in your credit history. With an asset-backed loan from a luxury finance company like Vasco, you can have the money in your bank within a few days and there is no record of the transaction on your credit history. You can literally have the cake and eat it too!  
But Why not Sell Designer Jewelry?
While there is an exuberant used luxury market for designer jewelry, why sell a fine piece of jewelry if you can still raise money from it through an asset-backed loan? Distress selling may fetch you a price that is much lower than what your designer jewelry is actually worth.
Consider this. Selling the jewelry is a one-time activity. While you will get an immediate cash flow, you are left without your prized possession. If you decide to get an asset-backed loan on your designer jewelry, you still are the owner of it and it can be back in your possession when the loaned amount has been paid in full.
If in the worst case, you fail to pay back the loaned amount, you will lose the piece of jewelry, which, in any case, you were willing to part ways with. So, a loan is usually a better option than an outright sale.
Vasco Assets: Helping You Get the True value of Your Used Designer Jewelry
Vasco Assets is a multinational luxury conglomerate focused on financing via luxury assets. We are the most reputable resource for collateral loans in Orange County and surrounding areas and offer loans against rare coins, diamonds, exotic automobiles, precious metals, paintings, sculptures, and yachts, among other luxury assets.
Our asset-backed short terms loans are thoughtfully designed and are typically offered for 30-60-90-120 day terms. You may redeem the loan at any time before the end of the four-month period, or request an extension in case you need more time to settle the amount.
We have a team of in-house experts and access to a global network who will appraise your designer jewelry for free. After valuating your designer jewelry for a collateral loan, we will offer you the best deal and if you agree to our proposal, you can have money in the bank within days. You can rest assured that your designer jewelry will be safe with us as we store them in secure vaults and also insure your assets with Lloyd's and Partners, London, England for twice the loan amount.
So if you own designer jewelry and wish to raise money to fund your dreams, contact us today by calling on 949.679.2300 or 800.688.2994, or writing to us at info@vascoassets.com.
---