July 13, 2021 0 Comments Luxury, Watches
Appraising Your Luxury Watch: What To Expect When Selling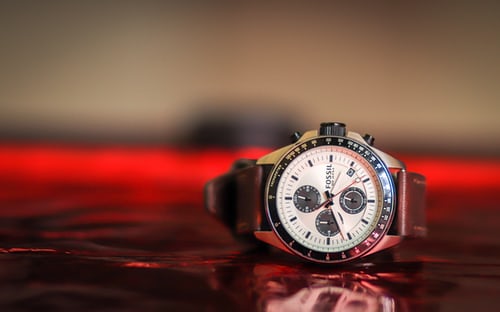 45 years ago, Peter received a vintage Rolex Submariner as a wedding gift. Ever since, the watch has had a special place in his heart. However, over the years, medical bills were slowly adding up. Peter wanted to secure his post-retirement healthcare future and decided to take a secured collateral loan on the Rolex. He hadn't retired just yet and he didn't want to draw from his 401k early, making a collateral loan a better option. 
John, Peter's son and a watch aficionado himself referred Vasco Assets to Peter. Many of his friends and acquaintances have sought assistance from Vasco assets to sell Rolex watches. One of his close friends had come to Vasco to sell his Patek Philippe watch and we helped him get an amazing deal on it. 
We appraised Peter's watch for free and revealed to him its true market value. Peter was not yet ready to give up the watch for good. He wanted to use the watch as collateral for a short-term loan. 
Peter hadn't retired yet, and we granted a 12-month custom loan to him backed by his luxury watch. Peter was able to meet his additional medical bills and paid back the loan in the stipulated time. He still flaunts his Rolex Submariner to parties.
Luxury Watches: Always in Demand
The craze around luxury watches goes beyond mere material value. They are a sign of prestige, and they make elegant fashion statements without overdoing it. Especially special edition collections from brands like Rolex, Patek Philippe, Audemars Piguet, and Omega. They mean something to people who know what they are worth. Secondhand or boxed, luxury watches reap money. This explains why they are bought and worn in the digital age where you have watches that even tell your pulse and oxygen rate. 
They are great investments to fall back on when in need of emergency money. However, if you ever find yourself in a pinch and are thinking about selling your luxury watch, going to the closest pawnshop may not be a great idea. It is important that you have a clear picture of its market value before selling.
Here are some actionable steps from Vasco Assets to help you leverage your luxury watch into a source of financing and yield the best price.
1) Identify the Current Market Value
Luxury watches always come with a model number. This could be either stamped onto the watch or printed on the papers that come with it. Identify the model number of your watch and search online to get more details. This will give you a good idea about how many pieces of it are in circulation today and what they are worth in the retail market. 
Many websites list luxury watches along with their edition details and market price. While they give you a very general ballpark figure, you need more info to get the best price it can. 
At Vasco, we appraise luxury watches for free. We leverage research and decades of experience to gain a good understanding of the true value of your luxury watch. Not all collectors put their luxury watches for sale on online marketplaces. Also, many of these websites fail to facilitate transparent transactions. This is where we stand apart. 
Many factors go into our luxury watch valuation. We have a team of experienced luxury watch appraisers who value your watch to its highest market value. 
2) Factor in The Metal and Gem Value
Many luxury watches are made from precious metals and are encrusted with rare gems. It is important to factor in their value during the appraisal. 
For a long period, solid gold was the standard for luxury watches. However, things have changed. Not all luxury watches are made from gold these days. Some of the go-to metals for high-end watches include titanium, platinum, rose gold, and even steel. 
Sometimes, gold is alloyed with malleable metals like silver, copper, and palladium to make it more sturdy and durable. It also adds to their mechanical resistance. So, even if your luxury watch is not made from 100% gold or platinum, don't worry. It will still yield you good money. 
While precious and sturdy metals go into the making of the watch cases, bezels, bracelets, needles, and timepieces of watches, they are often adorned with precious gems like diamond, ruby, sapphire, and emerald. We'll assess the value of the gems and factor that in. Too. 
3) Is it in Good Cosmetic Condition?
Cosmetic conditions can affect the selling price of your watch to a great extent. They relate to the parts that are visible without breaking the watch action, like the case, crown, bezel, bracelet, dials, and clasp. So, what does a watch in good cosmetic condition look like?
Metal remains undented.

There are no visible scratches or chips on the crystal.

The dial and hands are untouched and running, 

The bracelet or strap has not worn out. 
However, this need not always be the case. If it was frequently used, chances are there are some scratches and fractures. There may also be dents and flaws that are not visible to the naked eye and can only be discerned by an expert inspection. We cover these during our valuation. 
4) What About the Mechanical Condition?
The mechanical condition of a watch refers to its functional integrity. Although less evident than the cosmetic condition, the functional condition of a watch can take a toll on its selling price too. If the watch is not running, it can bring down the value by a great deal. Also, watch out for problems like corrosion or water damage that would significantly depreciate the durability of the watch.
A professional examination will reveal the functional integrity and lifetime of a watch better. Professional tools and expertise will make it easier to measure the power reserve, precision, amplitude, beat error, and other parameters that affect the functional condition of a watch.
5) Documentation
Documentation will help you command a better price on your luxury watch, especially for older watches out there. This includes the certificate of authenticity, warranty cards, original packaging, and included accessories. However, even if you don't have these papers on hand, don't worry. There are buyers who will still pay a good price for it. 
6.) Aftermarket Parts and Resale Value 
Is your luxury watch completely original, inside and out? What you do to a watch can have a significant impact on resale value. Customizations, upgrades, or even simple non factory repairs can put a dent in resale value. This is especially true if internal parts are replaced with aftermarket spares. It's generally good advice to take care of your luxury watch, and this would mean minimizing servicing and if you need to service it make sure you go to an authorized repair facility. A watch that's close to the same shape as it was on day one will command a significant premium. 
Getting the Best for Your Luxury Watch 
At Vasco, there are a lot of factors that go into the pricing of a luxury watch. There is no one answer here, but limited edition watches with rare materials and original packaging can command a better rate. We have an expert team of appraisers who will inspect your watch inside out to price it closest to its highest market value. By leveraging Vasco Sure Secure shipping, you can get your luxury watch valued for free.
Conclusion
Wondering how to sell your luxury watch? Reach out to us today, we will give you a hand. If you're looking for a more immediate source of cash without selling, we also offer secured loans with your luxury watch.
---