November 30, 2022 0 Comments Collateral Loans, Luxury, Luxury Asset Loan, Luxury Line of Credit
Avoiding Bankruptcy: How A LuxLoc Secured Line of Credit Can Pull You Out of Tough Financial Situations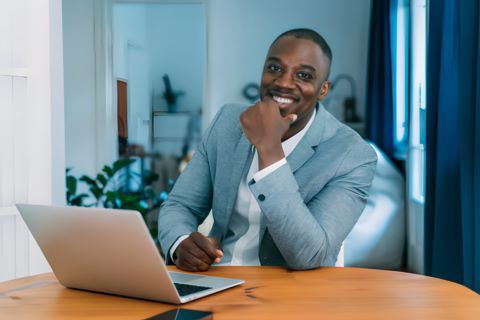 Fred gazed out of the window and felt sick in the gut. The business he had built with love and care was facing extremely difficult times. So much so that he was considering declaring bankruptcy. That would literally uproot the lies of his employees that had been loyal to him for the past decade. But the pandemic and later, the disruption of the global supply chain due to a combustible geopolitical situation, had thrown the proverbial spanner in the works.
Fred, like thousands of small businesses in the aftermath of the pandemic and the current global scenario, was struggling. But he was a fighter and had done as much as he could to stay afloat. In the process, his credit score had suffered badly and lenders were wary of extending him a helping hand. He wondered if there was a lifeline – maybe a line of credit – someone could offer him that would help him pull through this tough financial condition. He searched desperately for an alternative to a debt consolidation loan. And then his search led him to Vasco where he found out about LuxLoc. Maybe this was what he was looking for.   
Avoiding Bankruptcy: Things to Consider
Nobody likes filing for bankruptcy and even experienced bankruptcy attorneys will tell you that it should be done as a last resort. The financial complexities and the personal shame, remorse, and dread utterly turn your world upside down.
When you declare bankruptcy, you are essentially informing the bankruptcy court that you are unable to pay your bills. Then, based on your circumstances, your debts are either forgiven or you come up with a repayment strategy.
Creditors must stop trying to collect money from you after you file, at least temporarily. Most creditors cannot write, contact, or file a lawsuit against you. Additionally, bankruptcy can halt you from paying wages owed to your employees to pay off debtors, property repossession, and house foreclosure.
The reality is that declaring bankruptcy won't completely wipe out your debt. Unsecured debts include, but are not limited to, IRS debt, student loans, and child support. Additionally, bankruptcy has an emotional impact that can last much longer than its seven to ten-year absence from your credit report.
If you're considering filing for bankruptcy, you may have given up. Perhaps you don't see any other options. But there are ways of avoiding bankruptcy. Here are a few strategies.
How to Prevent bankruptcy: Deciding What You Need and What You Don't
When you are staring at a mountain of debt compounded by a difficult business environment, you need to cut down on the noise and focus on staying afloat. Here are certain points to consider to save yourself from declaring insolvency.
1. Manage the Basic Necessities
When you're trying to claw your way out of debt and avoid bankruptcy at all costs, the first thing to do is to make sure you're taking care of the basic necessities—food, utilities, shelter, and transportation. Wait to pay anyone else until these needs are met when you are struggling to manage your debts.
2. Trade Everything You No Longer Need
When you think you have extra money, don't spend on things like watches, jewelry, cars, or other luxury items. Add the money to a debt management plan. Hold a garage sale to remove things that might be liabilities and give up those you can do without. That may sound excessive, but so is filing for insolvency. Spend your earnings on timely payment of your debts.
3. Maintain a Sparse Budget
Here, you're striving to stay out of bankruptcy. That implies there is no room for extras in your budget. No buying a new luxury watch, exotic car, or fancy jewelry. Extreme measures are necessary at extreme times.
4. Take on a Second Job
Nowadays, it's rather common to hear of someone working a second (or third) job. If you have a second source of income, you might be able to escape bankruptcy. Just be sure to use the extra funds to pay down debt. When working a second job, we comprehend how challenging it is to sacrifice time with friends and family. However, bear in mind that this is simply a temporary situation.
5. Set Clear Financial Objectives
A financial goal might range from sticking to a strict spending plan to effectively saving money and purchasing a costly object, such as a tropical vacation or a new addition to your home. The phrase "saving your money" is crucial there.
It takes more than simply timely monthly payments to avoid bankruptcy. While these guidelines may seem like an oversimplification, they do make sense if you look closely at them. Good times create a mirage in front of our eyes and we lose sight of what is important – keeping our business on track and doing what is right, not what is easy. Most financial mistakes happen due to our carelessness and lack of planning. And then there are the micro- and macroeconomic conditions that may mess up our best-laid plans.
How a Secured Line of Credit Can Become a Lifeline
A line of credit is a way to draw money regularly up to the maximum amount as decided in the loan terms. This is the credit limit. Say, for instance, a lender offers you a credit limit of $50,000. You decide to draw $10,000 at regular intervals (draw period). You pay interest only on the amount you draw, not on the entire credit limit. Once the repayment period begins, you keep repaying the amount you have drawn and you can effectively extend your credit limit, almost indefinitely (technically). A secured line of credit means that you have pledged an asset as security collateral.
Usually, the maximum limit of the line of credit is directly proportional to the value of the item you pledge. Depending on the lender's policies, a variety of collateral may be allowed for secured lines of credit.
Different types of secured lines of credit are home equity lines of credit (HELOC), personal lines of credit, and business lines of credit.
Like a home equity line of credit, a personal line of credit allows you to borrow money against a variety of assets. Personal lines of credit borrow against other personal property, as opposed to home equity lines of credit, which borrow against your home. This could be a savings bank account, stock and bond investments (SBLOC), or real estate.
A credit card is an example of a line of credit. However, it is unsecured, since there is no asset backing it. Putting up assets as collateral can help you get better terms if you're looking for a higher credit limit or a cheaper interest rate.
A secured business line of credit is made specially to assist in financing your business. This kind of business loan gives revolving financing that you can use to cover operating costs or make significant purchases to expand the business. A secured business line of credit may be backed by the assets of the company itself, funds in a savings account, or tangible property (such as construction equipment or real estate).
How LuxLoc Helped Fred in Avoiding Bankruptcy
While a secured line of credit seems like the answer to all of Fred's woes, traditional lenders do not offer this type of financial product without a good credit score and a valuable asset to back it up. In Fred's case, his credit score was already low considering he had tried a variety of ways to keep his business afloat. Plus he wasn't in possession of any asset that traditional lenders will accept as security collateral. This is where LuxLoc is different.
LuxLoc comes from the house of Vasco, a multinational luxury conglomerate that has been helping countless individuals and small businesses unlock the value of the luxury assets they own. Many of us own assets that can be termed "luxury items." These include works of art (sculpture, paintings), coins, precious metals and stones, exotic cars and bikes, watches, yachts, jetliners, and many more. Most of these items hold emotional value and we often fail to realize that they are far more valuable than they seem. And with LuxLoc, you can unlock the commodity value of these luxury items.  
Here are a few benefits of LuxLoc secured line of credit.
Low entry barrier

: With Luxloc, you can start with a credit limit of as low as $20,000. Most people during their lives have accumulated luxury items worth $20,000.

Lower interest rates

: Secured lines of credit frequently offer

interest rates

that are significantly lower than those of

credit cards

or unsecured lines of credit.

High Loan-to-value (LTV) ratio

: With LuxLoc, we offer as much as 80% LTV.

Rolling access (revolving credit)

: Rather than making a single, large withdrawal, you can make numerous, smaller withdrawals at regular intervals, or whenever you like.

Easy approvals:

Since

we do not need your

credit score

, our due diligence process is fast and we only ensure that you are the rightful owner of the luxury asset you are putting up as collateral. Our documentation is fast and you usually have money in your bank within 2-3 days.

No hidden fees

: We charge a nominal fee upfront.

We do not charge origination fees

and there are never any nasty surprises.

Flexibility of use

: Almost anything can be paid for with the LuxLoc secured line of credit. It can be used to cover emergency costs, pay for education, and

debt consolidation

or

debt repayment

.

No credit history required

: We do not require your

credit score

or history, since your LuxLoc is secured with a luxury asset. We are also not mandated to share the information with the credit bureau or union.
Fred was overjoyed when he heard about LuxLoc. When he thought about it, he was in possession of quite a few items that could be termed "luxury assets" that he could pledge as security. In the worst scenario of him defaulting on the loan, he was mentally prepared to lose the asset, as it was something he could live without.
Another thing that excited him was the free valuation of his luxury assets by Vasco. Even if he decided not to go ahead with them, he was told, he could walk away with some valuable insights about the luxury items he owned.
Once he received the valuation, he was happy to have gotten a great deal. The payment plan was also something he was confident he could stick to. He proceeded with signing the necessary documents and within 48 hours, he had the first tranche of money in his bank. He created a well-defined business plan to utilize the funds to fight the tough financial situation he found himself in. And within a few months, after getting a first-hand lesson in how to prevent bankruptcy, Fred, with the support of his family, his employees, and LuxLoc, was able to beat the financial crisis and get back on track. He paid back the loan and got repossession of his precious assets.
Vasco is Helping You Leverage the Value of Your Luxury Items to Realize Your Dreams
Vasco Assets has been helping people unearth the true potential of their luxury items to achieve their goals and navigate challenging financial situations. Vasco has assisted thousands of customers with a variety of financing options and specialized loan programs by designing novel financial products to finance personal and business endeavors like taking that long-awaited vacation, financing higher education, real estate investment (like a commercial property), expanding or diversifying a small business, funding your retirement, or helping with much-needed cash flow.
To know more about LuxLoc, visit us at 2024, Quail Street, Newport Beach, CA 92660, call us at 949.610.7774/800.688.2994, or write to us at info@vascoassets.com.
---