May 17, 2022 0 Comments business funding, Collateral Loans, Luxury Asset Loan, Sell Your Luxury Asset
What's the Right Time to Get An Asset-Backed Loan?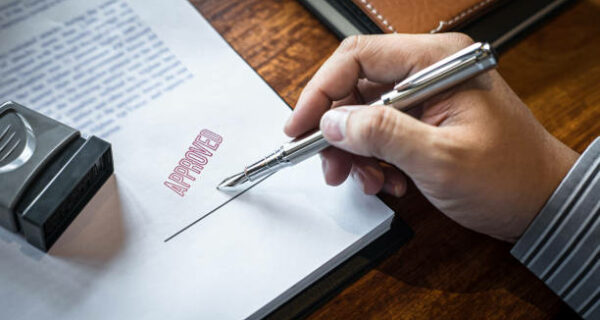 Asset-backed loans are loans backed by collateral. These loans are a great option for both individuals and businesses. You can request these loans from lenders by putting up your assets as security collateral. While asset-backed loans are common fundraising instruments and have been helping big businesses get the required cash flow for many years, these loans are getting increasingly popular among individual customers, too who are putting up their luxury assets to raise money for personal or business use.  
What Are Asset-backed Loans?
Asset-backed loan, or asset-based lending (ABL), is a kind of business financing where a business leverages the value of the asset like equipment, inventory, accounts receivable, or any other property owned by it to raise funds that they may use for a variety of purposes like diversification or expansion or to simply get through a temporary financial emergency. It is an oft-used commercial banking financing solution offered by banks and institutional lenders.
This type of business financing often happens when the business is unable to secure a traditional business loan, or a business line of credit from a bank. During such times, the company's assets come in very handy to quickly get some much-needed liquidity. These assets aren't sold to raise funds; they are simply put up as security collateral. However, the downside is that in the scenario when the loan amount isn't paid back by the business, the lender can take possession of the asset and can sell it to recover the loaned amount.   
Asset-backed Loans for Individuals and Small Businesses
While asset-backed loans remain a popular instrument to raise cash for big businesses and middle-market firms with substantial assets to put up as collateral, they had never been thought of as a loan to help individuals and small businesses tide over financially challenging situations or when immediate cash was required.
The only financial instrument for individuals and small businesses to raise capital was through a traditional loan – personal or professional – from a bank. Usually, a bank loan isn't without its hassles. And thus, a new kind of short-term bridge loan is becoming popular that is helping people and small businesses realize their dreams. This loan is called a luxury asset-backed loan.
Luxury asset loans, an option that Vasco offers, are a type of loan where the asset that is put up as collateral is usually a luxury item owned by an individual or owner of a small business. It could be a vintage luxury car, a valuable piece of art (painting or sculpture), a jet or yacht, or even gold, diamonds, and jewelry. Such assets are put up as security collateral and a loan is obtained depending upon the market price of the asset.
So Who Can Avail of a Luxury Asset Loan?
While the idea of a luxury asset loan can be exciting as it gives you the opportunity to leverage the inherent value of a piece of luxury item you hold, there are certain important considerations you should acknowledge before you start your search for a suitable lender.
A key aspect of an asset-backed loan is that it mitigates your potential loss: Unlike many unsecured loans, an asset-based loan won't impact your credit rating and doesn't put you at risk of foreclosure, or other long-term consequences. Essentially, won't lose anything that you didn't put up as collateral. 
Let us take a look at a few good use cases where asset-backed loans can be vital.
Good Use Cases for a Luxury Asset-backed Loan
Will and Joanne run a pet services business. The lockdown, owing to the global pandemic, hit them too, but not hard enough as people still needed to take care of their pets. However, they were unable to provide the full suite of services as people opted only for the most basic ones. With the resumption of normal life, they are getting more clients who now require a wider range of services. With business booming, the couple is thinking of getting a loan to expand – add new space and more expert staff, and some equipment. Will has an old 1973 Porsche 911 Carrera RS in his garage, not in its prime but still able to get the heart thumping. Will puts it up as security collateral and gets a

short-

term loan

that helps the

small business owners

expand their business. After the 90-day term is over, he pays back the loaned amount and gets his beloved Porsche back.

Patricia knew it was coming. So she wasn't surprised when she was informed that her salary had been slashed. She was just grateful that she had not lost her job like many of her friends. Instead of worrying sick, she started assessing her options. She found out about luxury asset lending. She decided to put up her old gold jewelry and some bullion she had bought a few years back as security collateral to

avail a loan

. While the initial term was 120 days, she requested, and got, an extension of 90 days. The money helped her tide over the difficult period. When her company started seeing better days again, she was put back on her

original

salary, part of which she used to pay the loan amount and get her gold back.

Bob and Karen's New Jersey home was partially damaged during Tropical Storm Wanda, which struck the East Coast in early November 2021. The term on their mortgage had ended a few months back and they did not have homeowner's insurance to cover for the repairs. They however had a boat that had miraculously survived any damage. They decided to take two luxury asset loans – one by putting up their boat as collateral and the other by putting up a set of antique silverware they had inherited. The money was enough to pay for the repairs. With Bob's business doing well, they were able to pay off the loan after the short term of 90 days was over and got their assets back.  
These examples clearly demonstrate that the people who opted for collateral-based loans were in need of money – either to tide over personal or business challenges – and they had luxury assets they could put up as collateral. They were also confident of repaying the loaned amount back and getting their assets returned to them. The amount of money you will be loaned depends upon the type of asset and its current value in the market.
So, to summarize the upsides of a luxury asset-backed loan – 
Easier to get than a traditional bank loan

Leverage value in luxury items, most of which are of no daily use to the owner

Low cost than traditional personal or business loans

Does not usually require credit checks and also does not leave a credit footprint
With this covered, where do you go to get a luxury asset loan?
Vasco Assets: Your One-stop Destination for Short Term Bridge Loans
Vasco Assets is a multinational luxury conglomerate that deals in buying, selling, and providing loans against luxury items. We are the most reputable resource for collateral-based loans in Orange County and surrounding areas. We offer loans against rare coins, diamonds, exotic automobiles, precious metals, paintings, sculptures, and yachts.
After your initial interest in getting a luxury asset loan from us, we will inspect and evaluate your asset to give you the best possible offer. If you are happy with our proposal, we will offer you a loan which is usually for 30-60-90-120 day terms. You may decide to redeem the loan at any time before the end of the four-month period. At the end of the loan term, you may also request an extension.
We provide loans at competitive loans that depend on asset class and loan-to-value ratio. The best part is that our valuation services are complimentary. So even though you decide not to get a loan on your asset, you still get insights into the value of your asset. Once in our custody, your assets are insured by Lloyd's and Partners, London, England for twice the loan amount, and are stored in secure vaults, until the loan amount is paid back.
Parting Thoughts
Short-term luxury asset-backed loans are becoming popular as more people are seeking to unlock the value in their assets. Many of these assets simply lie around the house without much benefit to the owner, apart from some nostalgic or emotional value. However, financial institutions and independent lenders are now offering instruments to leverage the value of these assets to help individuals and small businesses raise capital to realize their dreams.
Vasco Assets, with its varied financing options, has helped thousands of individuals with short-term bridge loans that have been shot in the arm. With an extremely simplified process, great repayment terms, and interest rates, you can be assured of the best value for your luxury assets.
If you wish to know more about our luxury asset-backed loans, contact us directly via phone at 949.679.2300 or 800.217.7006, or email us at info@vascoassets.com.
---