July 24, 2017 0 Comments Gemstones
Is your birthstone your hidden cash cow?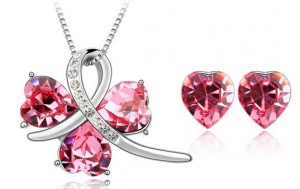 Gemstones can be one of the largest accumulators of value when bought properly. Over time we collect earrings, necklaces, and rings studded with all kinds of gemstones. Whether received as a present for birthdays, holidays, or special occasions we end up with a collections of jewelry we don't always get around to wearing. While it was sitting in your jewelry box over the years it may  have gained value and now is the best time to take advantage of that growth and cash in.
In the wholesale gemstone industry rubies, emeralds, and sapphires are considered investment grade stones for the public. A few interesting gemstone facts:
Rubies are considered to be the most valuable of all colored gemstones.
Emeralds are the gemstone that have appreciated the most in value throughout history
Sapphires are the most popular colored gemstone in the United States.
Birthstones are the most recognized gemstones in the market today. Most people have a small collection of jewelry with their birthstones. Birthstones differ from region to region. See what your US birthstone is below; the most valuable ones appear in bold.
Garnet for January
Amethyst for February
Aquamarine for March
Diamond for April
Emerald For May
Alexandrite for June
Ruby for July
Peridot for August
Sapphire for September
Opal for October
Topaz for November
Tanzanite for December
If your birth month is bolded there is a good chance you have some very valuable pieces in your collection. Vasco can help you cash in on that collection today! Give us a call at 800.688.2994 or contact us HERE for additional information.
---