December 5, 2022 0 Comments Collateral Loans, Jewelry, Luxury, Luxury Asset Loan, Luxury Line of Credit
Bridging the Gap After Divorce: How A LuxLoc Line of Credit Can Ensure Stability as You Get Back on Your Feet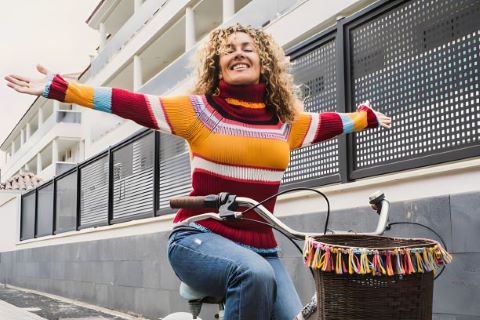 Tracy slumped on the sofa. She was exhausted, mentally more than physically. Her divorce settlement had just concluded, and she wanted to shut herself out of the world for the next hour. The divorce proceedings had left her feeling miserable, lonely, and uncertain about her next steps. While they had settled most of the aspects amicably, the legal fees and the time cost had severely dented her savings. Thankfully, she still had her job. But she was expecting some major expenses over the next few months as she planned to build her life back after almost six years of living together with her ex. She wasn't sure how she would get over the cash crunch that would probably last a few months. If only there was a bridge divorce loan she could get. She started searching for options and then she found out about LuxLoc from Vasco.
Are there Divorce Loans to fund your Divorce?
The exorbitant divorce costs of legal counsel and other fees, besides financial arrangements – alimony, child support, etc. – between the two ex-partners can prove to be a costly affair. While there is no such thing as a "divorce loan" you can certainly take a personal loan to take care of your divorce expenses. The best part is that with personal finance, you don't have to let your lender know what you are taking the loan for. However, a personal loan, being an unsecured loan carries a high-interest rate and usually has penalties for early payments.
If you can afford a personal loan with higher interest, it could be a good option to raise funds to pay for your divorce. If you find the terms and conditions of a personal loan too difficult, you may ask family and friends for financial assistance. You may also talk to your divorce attorney to set up a payment plan for you. If your attorney understands your financial situation, they are likely to respond favorably to your request. You can also request the court to allow you to pay from marital funds, like joint accounts.  
Building a Financially Stable Life after Divorce
The 'What now" question is perhaps the most daunting reality check for many divorced women most of whom struggle to start over. The emotional drain may result in job losses and the struggle starts again after the divorce when many women face difficulty finding work and most end up in low-paying jobs and some even wind up working two jobs to make ends meet.
When a relationship ends, the financial impact of divorce reflects in the person's lifestyle as well, along with its impact on their emotional and physical well-being. Women, after divorce, are encouraged to get smart and up to speed on their finance and money matters, as they gear back their lives on track and set them into seamless motion. Being in charge of one's finances is essential to regaining control of one's life.
Apart from the divorce proceedings themselves, future financial arrangements can also place major stress on your finances and you may find yourself staring at additional expenses when you are starting your life after divorce.
In such cases, wouldn't it help to have a financial instrument that would provide a regular source of money at affordable terms? Let's talk about Vasco's LuxLoc.
Bridging the Gap after Divorce with LuxLoc
LuxLoc is a secured line of credit that you can get by pledging a luxury item that you own. During our lifetimes, we often collect or inherit certain items that we believe have only emotional value. Like engagement or wedding rings, the antique jewelry that has been passed down generations, high-end watches, pieces of art like a painting or sculptures, precious stones and metals, or a yacht. Unbeknownst to most of us, the inherent value of such items can now be leveraged to fund your financial objectives. This is made possible by LuxLoc.
When a lender lends money in exchange for an asset that can be used as security, the arrangement is known as collateral, or asset-backed loan. The lender lowers the risk of the recipient defaulting; in that scenario, they can secure the asset and sell it to recoup their investment. One common example is mortgage loans; mortgaging a house is essentially a loan with collateral. A secured line of credit is a collateral loan but you do not get the money as a lump sum. Instead, you are given a credit limit (just like in a credit card, though it is an example of an unsecured line of credit) – the maximum amount you can borrow and which is based on the value of the asset used as collateral. You can keep drawing an amount regularly and pay interest only on the amount drawn. You keep paying back the amount you have drawn and this gives you a near-endless source of funds at affordable rates.
The interest rates on the loan are much lower than they would be for an unsecured loan because it is secured by an asset put up as collateral. Because you are pledging a non-vital asset, you do not have the pressure of losing sleep over losing the asset.
Benefits of Choosing LuxLoc: Providing a Steady Source of Money at Affordable Terms
With LuxLoc, Vasco has created a product that not only unlocks the inherent value of your luxury items but also dramatically lowers the entry threshold for a luxury asset-backed personal line of credit with credit lines starting at $20,000. Most people already own luxury items worth $20,000 or more. Think about the wedding jewelry, or the diamond ring you inherited from your grandmother, or the high-end watch you were gifted by your ex, or the exotic car lying in your garage.
Some benefits of LuxLoc are –
Reduced interest rate

– You can enjoy lower

interest rates

because the LuxLoc personal

line of credit

is backed by an asset, which lowers the

lender

's risk.

Simple approvals

– A borrower's

credit score

is crucial when applying for a traditional unsecured loan (like a

personal loan

). Even though a borrower has a strong

credit history

, they may still be turned down for a loan if the

lender

learns that they have a high debt-to-income ratio or that they are unemployed. Vasco Assets, however, has streamlined the entire approval procedure. We do not require your

credit history

, nor do we waste time in documentation and other due diligence since the major qualifying criterion is that you are in possession of a luxury asset that can be pledged as security collateral. To give access to your money as soon as possible, we complete the entire process quickly through a simple, seamless approval and documentation process.

Constant access to funds

– The LuxLoc secured personal

line of credit

allows one to continue drawing money as and per their need, at intervals (up to their credit limit), and only pay interest on the

amount of money

they draw, in contrast to a traditional loan where the borrower receives a lump sum (like a

home equity loan

) and must pay interest on the entire amount.

Your credit limit is correlated to your asset's value

– The value of the collateral determines the loan limit we can extend to you. However, we guarantee to offer you the best deal for our customers. This means that you get more bang for your buck – a greater loan-to-value ratio than anywhere else.

No hidden charges

– We do not ask for different fees and hate nasty surprises as much as you do. So no origination fees, transaction fees, account closing fees, yearly fees, etc. We charge low, one-time maintenance fees that we ask for upfront. That's it.
One can continue to withdraw money up to their credit limit as long as they adhere to the payback plan. As a result, they can retain ongoing access to the funds through this revolving line of credit and will only be charged interest on the funds that they have used. When the pre-processing is finished, we will provide the borrower with a method to withdraw the funds (either from a special checkbook or a debit card).
Tracy was thrilled after hearing more about LuxLoc. She had in her possession not only the pricey wedding ring but also some antique jewelry that she thought was only for keepsakes. But when she got them valued at Vasco's offices (a service that is absolutely free of cost!) she was surprised at the value of her "luxury items."
She decided to get a 12-month term on her LuxLoc loan amount. The low interest rates pleasantly surprised her. And she was also comfortable with the repayment terms. Within 48 hours of completing her documentation, she had the first tranche of the money in her bank account. She not only felt extremely relieved but a lot more confident about moving forward.
Parting Thoughts
It might be challenging to maintain one's resolve to avoid any obstacles in the face of the stress of a divorce. One can, however, learn more, reflect more, and take better care of themselves if they are more proactive. Additionally, the healthier they are during the divorce process, the easier it will be for them to move on. Staying on task and going in a fresh, constructive direction should be the main priorities.
Whatever the situation in life, there is always a Vasco product. Whether it is funding a vacation, a loved one's education, bridging a financial transition, or starting and expanding a business, Vasco has a wide variety of luxury funding options that have helped thousands of individuals meet their financial goals.
To know more about LuxLoc, visit us at 2024, Quail Street, Newport Beach, CA 92660, call us at 949.610.7774/800.688.2994, or write to us at submissions@vascoassets.com
---