December 5, 2022 0 Comments Collateral Loans, Luxury, Luxury Asset Loan, Luxury Line of Credit, Rare Coins
How A LuxLoc Line Of Credit Can Help Your Business Meet Holiday Cash Flow Needs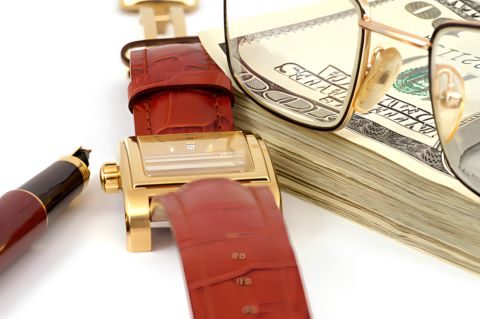 Jack gave a sigh of relief as he looked towards the setting sun sitting on a lounger at his seaside resort in Santa Catalina, a popular tourist destination 22 miles off the coast of California. The past few years – compounded by the pandemic and the economic uncertainties brought on by geopolitical problems – seemed unprecedented and nightmarish at best. But it gave him valuable lessons in how to and how not to do business. But things were looking up and with the holiday season just around the corner, he would have to be ready to make the most of it with Americans looking at ways to get some much-needed and deserved enjoyment. But he was staring at a potential cash crunch scenario if his calculations were right. He was in need of a cash flow loan.
While things were not dire, he thought that he'd feel a bit more confident if he can get some cash flow for the holiday season to pass uneventfully. He had already looked at his options. He was not ready for the long-drawn process of traditional lenders or for the high-interest rates and worrisome terms of small business loans. If only he could get a line of credit at decent terms. And then a friend suggested LuxLoc from Vasco Assets. And he literally jumped with joy when he found out more about it.
What are Cash Flow Loans?
Many businesses need financing during their life cycle – from starting up to working capital for expanding, diversifying, capital to run day-to-day operations and to move out of a difficult cash crunch situation. There are lenders – banks and private – that offer different kinds of business loans to meet different requirements. However, when a running business needs funds for a cash crunch situation, there is a special kind of financial instrument called a cash flow loan.
A cash flow loan is not a traditional loan and is usually never offered by a bank. In this kind of financing, the cash flow lender will decide whether to offer you a loan, how much money to offer you, and at what interest rates depending upon your future cash flow, also considering your business's past performance. Most lenders do not require a stellar credit score to avail of such loans. Since there is a substantial risk for the lender, the interest rates are extremely high – sometimes as much as 134% – along with a complex fee structure (in many cases an origination fee of 2.5%) and repayment terms. Prepayment penalties imposed by many lenders mean that you cannot pay off your loans early. Many lenders also ask for a general lien on your entire business, along with a personal guarantee. This means that in the scenario you are unable to pay back the loan, you risk losing your entire business! Many individuals who have taken such kinds of loans usually get caught in a vicious circle where they lose a lot of money for the sake of quick initial financing.
Banks, on the other hand, offer something called a line of credit. A line of credit means that you are able to draw an amount up to the credit limit offered by your bank as and when you need and pay interest only on the amount you have drawn. Most lines of credit offered by banks to businesses are secured. A secured line of credit is a loan that is secured by an asset that you have to put up as collateral. This reduces the risk to the lender to an extent. However, banks usually require a high credit score and a substantial business asset – accounts receivables, equipment, real estate – to back the loan. The terms of the loan may differ depending on each individual case.
So what can a business, like Jack's, do in such cases, where they might not have a great credit score, not hold substantial business assets to put up as security collateral, or are not willing to get into the quagmire of a cash flow loan, but require immediate access to business financing?   
LuxLoc: A Novel Luxury Financing Product
LuxLoc is a novel financial instrument from Vasco Assets that unlocks the value of your luxury assets while offering you the benefits of a secured line of credit.
LuxLoc is a secured personal or business line of credit, an asset-based loan, that offers you the benefits of a low-interest revolving loan where you borrow money as you need and pay interest only on the amount you've borrowed and not on the entire loan amount. Since the loan is secured by an asset you've put up as collateral, the interest rates are considerably lower than for an unsecured loan. The maximum amount you can borrow is called the credit limit, an amount that is decided based on the value of the luxury asset that you put up as collateral.
LuxLoc comes from the house of Vasco Assets, a multinational luxury conglomerate that has been offering thoughtfully designed financial products that use the untapped power of a variety of luxury assets – from exotic cars, bikes, pieces of art like paintings and sculpture, watches, coins, precious stones and metals, yachts and jets.
Many of us have in our possession many such luxury items. For us, such items usually only hold an emotional value – maybe they are heirloom jewels, the car in the garage is Dad's old Chevy, the paintings were passed down from generations, the diamond ring was a wedding gift – without any tangible value. We don't even consider them as "assets." But with novel financial products from Vasco Assets, you can now leverage the potential value of such items and get loans to fuel your dreams – personal or business-related.
Benefits of LuxLoc Over Cash Flow Loans
While in principle LuxLoc is a type of cash flow financing, it is way different and better than the typical product offered by current online private lenders and loan providers. It is most advantageous when you require money in phases – like in the case of Jack. It could also be used for personal purposes like when you are renovating your home and do not want to take a second mortgage or a HELOC. So, with LuxLoc, you have continuous access to money (up to your credit limit) and you pay interest only on the money you draw and not on the entire amount. And in the rare instance that you default on your loan, you do not risk losing a vital asset like your home or business, only a luxury item that you can still buy when your situation improves.
Since LuxLoc is secured by your luxury asset as collateral, you usually get low-interest rates on your secured line of credit, way less than the exorbitantly higher interest rates of 54% with cash flow loans from online lenders.
When it comes to cash flow loans, we understand that time is of the essence. When you approach a bank or other traditional lender, they usually have a long-drawn application process involving due diligence and documentation that may defeat the purpose of getting the loan. But we have simplified the approval process to such an extent that you will be able to walk away with money within 48 hours in most cases. The primary qualifying criteria for LuxLoc is that you should possess a luxury item.
Higher LTV (loan-to-value) Ratio
The credit limit offered in a secured line of credit is tied to the value of the loan. At Vasco, we are known to offer top dollar for your assets; the best deal in town.
For LuxLoc, we only charge a one-time, upfront low maintenance fee and nothing else. We hate nasty surprises from undisclosed fees with complex structures as much as you do!
While a secured line of credit is a well-established financial product, it was available only to businesses and high-net-worth individuals holding a significant amount of personal assets that could be put up as collateral. With LuxLoc, we have drastically reduced the entry barrier and we have lines of credit starting at $20,000. Most of us have accumulated luxury items – watches, jewelry, etc. – worth $20,000 or more during our lifetimes. And they can now unlock the value of these assets to get a credit line they can use to fund their needs – business or personal.
Jack loved what he heard about LuxLoc. As a veteran hospitality business owner who had seen much better days, he had indulged himself with some paintings that adorned the walls of his home and the foyer of his resort. He was also an avid coin collector and had an enviable collection at home. He had never thought that these items could help him during his time of need. He decided to approach Vasco to hear more about what he could get with LuxLoc.
Getting LuxLoc: How a Novel Financial Product Changed Jack's Fortunes
When Jack set up an appointment with Vasco at their Newport Beach office, he carried with him his coin collection. With Vasco's free valuation service, he wanted to know what it was worth. Even if he decided not to pursue the LuxLoc option, he would still walk away with valuable insights into his coin collection.
After the valuation was done, he was elated with what he found out. He also loved the credit limit he was offered for his asset, along with the lower interest rate and easy terms of withdrawals and repayment. The best part was that his credit score wasn't required and there would also be no mention of this loan in his credit history.
He decided to get his paintings valued as well. He was confident that with the added value of the paintings, he would have a sufficient credit limit to ease his cash crunch situation. With confirmed bookings and the potential business coming his way, he was confident about paying back the loan.
Once all his assets that he decided to put up as collateral had been valued and the terms of the loan offered, Jack decided to go ahead with it. The documentation was completed within a few hours and Jack was able to draw the first tranche of money. His worries gone, Jack went back to his resort to start preparing for the arrival of guests and to face the holiday season with renewed confidence.
Parting Thoughts
For years, Vasco Assets has been helping thousands of individuals and small businesses leverage the potential value of their luxury items. From a variety of short-term loan options to helping sell their luxury items, Vasco has helped people achieve their financial goals – both personal and professional.
Whether you wish to start a small business, diversify and expand an existing business, pay for education, a home renovation, or a vacation, or simply need money to tide over difficult financial situations, there is a Vasco product designed especially for you.  
To know more about LuxLoc, visit us at 2024, Quail Street, Newport Beach, CA 92660, call us at 949.610.7774/800.688.2994, or write to us at submissions@vascoassets.com.
---