July 6, 2022 0 Comments Collateral Loans, Jewelry, Luxury
Tightening Monetary Policy: Getting A Secured Collateral Loan To Power Through Uncertainty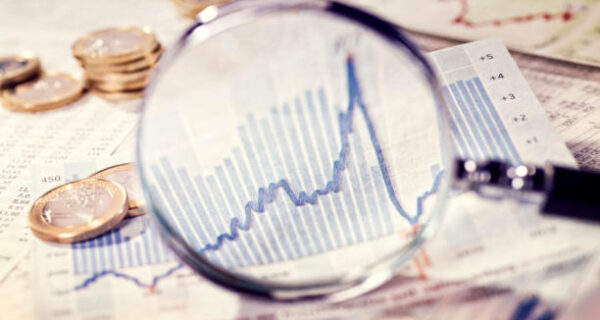 The global economy is in turmoil. While the world is still grappling with the effects of the global pandemic, the conflict in Ukraine has again put a spanner in the works. In such a scenario, the U.S. Fed is considering tightening monetary policy to fight the dual problems of stagnation of economic growth and higher inflation. Such uncertainty can be difficult to deal with. However, you can leverage your luxury assets to get liquidity and tide through financial uncertainty. Let us understand how.
Tightening Monetary Policy: Why Did it Come to This?
Policymakers and bankers at the U.S. Federal Reserve find themselves in an unenvious position. They are trying to control the most difficult inflations in the last four decades – 8.5% in March this year – without jeopardizing the economy. This is a critical balancing act and whichever way they decide, their decisions will surely be criticized by one or the other side of the board.
Americans are currently paying 30% more for energy, almost 10% more for food, and 13% for new vehicles. Real gross domestic product (GDP) decreased in the first quarter of 2022, leading to fears of a "stagflation," the scenario of a stagnating economy and high inflation.
While many U.S. consumers believe that the current inflationary shock will pass by, the optimism is not felt across the board and there is divided opinion on consumer price behavior in the short-to-medium term.
But the U.S. Federal Reserve cannot take decisions on the basis of public sentiment. Earlier this month, the Federal Open Markets Committee (FOMC) hiked rates by 50 basis points (bps), a first in over two decades. There are plans to raise the interest rates by 100 bps more, in the next two meetings. The policy tightening and rate hikes mean that the cost of borrowing will increase, making loans less attractive. While this can help control inflation, the economy may also teeter towards a recession.   
So What Caused the Inflation in the First Place?
The pandemic, mostly. When the federal government started sending stimulus checks to American households in order to help them tide over economic uncertainties brought on by an unprecedented lockdown, it created another problem. With most average Americans flush with savings, they started buying goods that were already in low supply owing to disruptions in the global supply chains which have still not become seamless.
Because of the lockdown, services were restricted as businesses struggled. Since they could not spend on services (like hospitality or travel, for example), Americans started buying stuff. And a fast-changing and difficult geopolitical scenario – the invasion of Ukraine by Russia, and growing Covid cases in China – created other macroeconomic pressures on an already struggling economy.
How Do You stave Off this Economic Uncertainty?
By preparing for what might be a difficult few months. A tight monetary policy by the central bank makes borrowing difficult and that would entail costly traditional loans. It makes no sense to borrow at rates that make paying back difficult when your salaries are not growing as fast as the inflation is. This means that you have to look at other options.
An option that is becoming popular is getting a secured collateral loan on your luxury assets.  
Luxury assets are usually considered illiquid assets, mostly with sentimental value rather than any tangible immediate worth. These include jewelry (heirloom, mostly), gold coins and bullion, precious stones, pieces of art (paintings or sculpture), exotic cars and bikes, yachts and jets, etc. Most people who own these do not realize the inherent value of these assets and their ability to raise funds when needed.   
Let us understand, with an example, how these assets can help raise funds through a collateral loan.
Using Car as Collateral for Personal Loan
You own a vintage car. Say you have a 1963 Chevy Corvette Stingray in your garage. Bought by your father in 1964 when these beauties hit the market for the first time, you still miss a beat when you take it for a drive once a month. You still see heads turn towards its iconic split rear window and your head goes up a bit higher. You adore the car as much as your Dad did. But it's not the car you drive down to work every day. Mostly, it's in your garage and sees the light of day once or maybe twice a month. This is an example of a luxury asset that you can leverage for its inherent value and get a personal loan on it.
A luxury asset loan is an asset-backed loan in which you put up a luxury asset (like your Stingray) as collateral. The amount of loan disbursed depends upon the market value of the asset and its current condition. This is a secured loan, meaning the loan is secured by the asset put up as collateral.
But how much money can a car raise? Well, you'd be surprised to know that your vintage car may be worth more than you know. For instance, a 1967 Ferrari Spider (remember Steve McQueen driving one in "The Thomas Crown Affair?") was used as security collateral in a loan for $2.7 million. That is some serious money!
Secured Collateral Loan: A Great Way to See Off Difficult Financial Conditions
Asset-backed loans are common in the corporate world where businesses put up their assets – equipment, real estate, accounts receivable – as collateral and raise funds for a variety of reasons – expansion, diversification, purchase of new equipment or inventory, and so on. However, non-traditional financing organizations are now leveraging the simplicity of these types of loans to help consumers realize the value of luxury assets they own by creating novel financial instruments like a luxury asset-backed collateral loan.  
Let us quickly assess the pros and cons of luxury-asset-backed loans.
Pros
Easier to qualify for and process.

Do not require credit history as an asset is put up as collateral.

No credit footprint.

Lower rates and better repayment terms.
Cons
Risk of losing your asset, if you are unable to pay back the loaned amount.
In short, a luxury asset-backed collateral loan is ideal if you have a luxury asset to put up as collateral, need money quickly, and do not want to go through the hassles of applying for a traditional commercial bank loan. There will always be the risk of losing your asset, but that is the case in any collateral loan. But you always enter into such a loan agreement knowing that you have the ability to pay back the loan amount and knowing full well that you may, in the worst scenario, lose the asset.
However, consider this. Even if you lose the asset, it is not vital to your life. Unlike when you are mortgaging your home. If you default on your home loan, you risk losing your home, which is a frightening proposition. In the case of a luxury asset loan, you are less stressed as you are not in danger of losing something that you cannot live without.  
Vasco Assets: Your Trusted Source for Secured Collateral Loan
Vasco Assets is the most reputable resource for secured collateral loans in Orange County and surrounding areas. As a multinational luxury conglomerate that provides a wide range of financing options and services, Vasco Assets has been helping individuals unleash the financial power of their luxury assets to realize their dreams.
Whether it's taking that long-pending vacation, funding your home renovation, paying for unexpected dues, funding a child's education, expanding a business venture, or providing cash flow in times of uncertainty, our short-term bridge loans help you to use your luxury assets to their fullest potential.
With great loan terms, our services include a free, no-obligation appraisal and valuation of your luxury asset. We also offer you the best deal in the market. If you like our offer, you can have money in your bank account within no time. And until your loan agreement isn't over, your assets will be insured and kept safe in secure vaults.  
To keep yourself and your family safe in these uncertain times and an impending tightening monetary policy, see what your luxury asset can do for you. Call us today on 949.679.2300 or 800.688.2994, or write to us at info@vascoassets.com.
---