January 11, 2022 0 Comments Gold, Jewelry, Metals, Pawn Shop
Christmas in the Caymans: How This Vasco Client Turned Gold Into Cash to Finance a Dream Family Getaway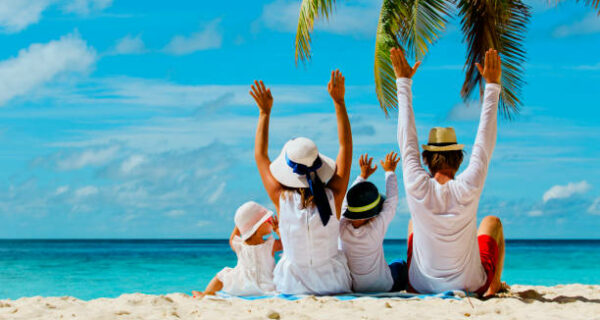 Christmas in the Caymans: How This Vasco Client Turned Gold Into Cash to Finance a Dream Family Getaway
Vacations are a great way for families to reconnect, bond, and have adventures together. Due to the financial as well as time constraints most families encounter, vacations are usually planned in advance and are events that all members look forward to. Some families also have a bucket list of places that they want to visit together. Indeed, a successful family getaway can do wonders for a family.
How Andrew Earned His Vacation Back
 Andrew believed that his family deserves the best when they go for a vacation. He had always been a free spirit, and exploring new places was a passion he intended to pass on to his kids, who were pretty busy with their school work and life in general, as kids tend to be. Andrew's family loved his enthusiasm for vacations; everyone knew that he deserved them after working so hard throughout the year. But things were different this year, as the family was going through tough financial situations for reasons beyond their control.
However, that did not dampen Andrew's enthusiasm by one bit. One night, he sat down with his wife to ask her about what they should do that year. Was it finally time to cross one item off of their bucket list? But she appealed to his better judgment and asked him to consider not going somewhere this year given their constraints. Andrew was never the kind of guy to let money get in his way of enjoying the one time in the year where he makes the most amazing memories with his family. But he was not foolish either. He did know that it was definitely going to be challenging.
Andrew Takes a Decision: Sell Gold!
He considered his options. Recently he had been left some gold jewelry and coins by a distant relative on his death. Since he didn't really know him that well, it was entirely good fortune that he got that precious metal. It suddenly clicked to him. "I am going to sell the gold", he told his wife. She knew what gold he was talking about, but she did not think that cash for gold was a good idea. Her concerns were valid, too. Should they not go to a pawn shop rather than sell it outright? Are there any gold buyers in town? Will they get the best price for the gold, which would enable them to offset the deficit? Should they not buy gold, rather than sell it? Maybe they could sell some silver jewelry rather than real gold.
"Price of gold keeps fluctuating, and at the current market price, it would be wise to sell", he told her. He also told her that there were gold buyers in the city, some of who would get them the best prices. These buyers buy all types of gold and even other precious metals like platinum. She wasn't convinced. To sell gold jewelry to finance a trip does not sound right to a rational mind. "We don't intend on selling the gold items that we've bought ourselves. Think of this as some scrap gold, if you will."
That made sense to her, but she asked him to do thorough research and check all gold buyers and jewelers and only consider selling if they paid top dollar. He ensured her that he was looking for a good payout and only then would he actually sell it.
Andrew Conducts Research
The price of gold, Andrew found, depends on the purity of the gold, which is measured in karats. 24 karat relates to pure gold. The value of your gold therefore will be directly affected by the spot price of gold and its quality. No matter what type of gold; be it gold bullions, gold bars, gold watches, dental gold, necklaces, sterling silver flatware, or even scrap gold, it can be sold. The goal is to find buyers who would pay a fair price, if not the highest price.
Andrew Finds Vasco Assets
Vasco Assets emerged on the radar of Andrew as he scoured the internet to find the right place to sell gold. Vasco Assets is based in Orange County, CA. The firm provides services such as buying assets, providing collateral loans, valuation services for luxury assets, and borrowings against assets. 
Vasco buys gold items like bullions, gold jewelry, gold coins, estate jewelry, and other precious metals such as platinum, palladium, and even silver. Along with that, Vasco also buys other assets such as art, precious stones such as diamonds, engagement rings, luxury vehicles, watches, and similar valuable items.
Vasco Impresses Andrew
Andrew was particularly interested by the way in which Vasco Assets undertakes the process of buying the items. He was impressed by the fact that Vasco provided valuation services for free. The objective of this valuation is to provide as much information to the client as possible, which enables the client to make the right decision with regard to their asset. 
Vasco also looks to give the highest possible payout to its clients, assuring them that they get the most value out of their assets. This would enable Andrew to make the right decision and sell off the unwanted gold for the best price, which would go a long way in helping him fund a memorable vacation.
The Vasco Valuation Process
Andrew immediately filled the form on the website and was soon sent a e-mail asking him to meet with a Luxury Asset manager, who would be able to evaluate the gold he wanted to sell. On the day of the meet, the manager made a thorough valuation of the gold items and gave Andrew a dollar amount that Vasco would be willing to give him for it all. Andrew was surprised to learn that the amount was actually higher than he had anticipated and he was almost inspired to include some old gold that he had and never used into the mix. After discussing the meet with his wife and the amount of money that they could receive by selling, they realized that they would actually be able to afford the dream getaway that they had been holding back on for years.
Vasco Assets: The Place to Sell Your Gold in Orange County, CA
Andrew sold his gold to Vasco Assets. He graciously told the entire story to the manager who assisted him in the process, which has been recreated here. Vasco was proud to have been able to help Andrew and his family go to the Caymans for Christmas, by giving him the best price for his gold. The fact that gold prices were at record highs also played a role in it, to be fair. Vasco promises that its payout to its clients will be the highest in the town, and thousands of our satisfied customers are a testament to that fact. Vasco serves clients from all around the country, even from New York. Vasco has a quick and easy selling process so that selling your assets does not seem like a chore or cause undue stress. 
Connect with Vasco Assets if you want to sell gold and unwanted jewelry at the highest prices or even if you would like to raise some cash through other services that Vasco offers. Like Andrew and our other clients, you can rest assured that our experienced professionals will assist you with all your questions and give you complete satisfaction in the process of selling your assets.
---