January 7, 2022 0 Comments Business, business funding
Getting a Short-term Small Business Loan? Here's What You Need to Know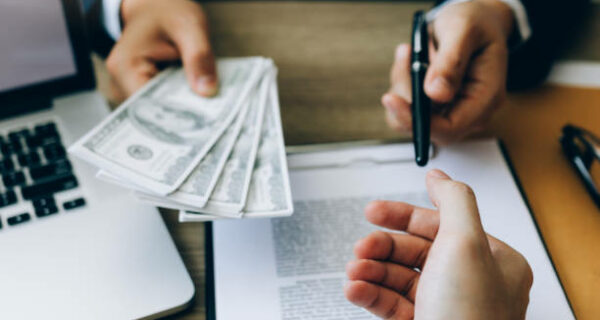 Getting a loan is one of the easiest ways to increase your company's cash flow. There are various ways in which you can apply for a loan, and there are several different types of loans as well. But what kind of loan is right for you? 
SBA Loans
In most cases, when we talk about taking a small business loan, we come across the term SBA loan. SBA stands for Small Business Administration. These loans are typically given to businesses across America, and are one of the most preferred options. SBA don't give the loan themselves; instead they have SBA-approved lenders so do on their behalf. These lenders could be conventional banks or micro-lending institutions, and, since these loans are backed by the SBA, they are secure and typically favored by many lenders as they have lower risks. 
In theory, everything looks good. These loans are backed by the SBA, there are various lenders which offer SBA loans, and borrowers have a high probability of getting their application processed due to this inherent security. But is it really as straightforward as it seems, or are there some caveats cleverly hidden from the general populace?
Reading Between the Lines
Despite all the advantages of SBA loans, they do have some drawbacks, which may be minor or very significant depending on the borrower's position. One of the biggest drawbacks of these small business loans is that they require a good credit score. The SBA typically requires a credit score of 680 and above, and the borrower should have been in place for no less than 2 years. These are just the basic requirements for a SBA loan—lenders may have their own prerequisites on top of these bare minimum requirements, which make these loans exceptionally hard to get.
Apart from the difficulty in getting approval, the other problem with these loans is that the application process is extremely time-consuming and requires extensive paperwork. The paperwork may include the business's profit and loss statement, their balance sheet, their previous tax returns and projected revenue. The lender may even ask for a plan on how the borrower intends to use the loaned amount. Although these may seem cursory requirements for a well established business, they can be very difficult to fulfil for small business owners, which can prove detrimental to their chances of having the loan approved. Moreover, most small business owners need working capital to get the business off the ground, for which an SBA loan might not be the best way to proceed. 
SBA loans also require a personal guarantee from the business owner who has a certain percent of stake, which holds them liable to pay if the business defaults on the loan amount. These loans may also have a prepayment penalty, meaning that the business lenders may charge an additional fee to cover the interest of the remaining months if the loan is repaid before the repayment term is over. 
While the interest rates are generally on the lower side and repayment terms are a bit flexible, both of these things depend on the loan amount. The vast background checks required to get a small business loan and the inherent strictness surrounding them may deter new small business owners from applying for these loans. So what other financing options do business owners with bad credit have?
Other Loan Options
For small business owners looking to increase their working capital, one financing option can be a short term business loan. These are business loans for a duration of 3 to 18 months and are typically used to increase the cash flow of the company. They are easier to get than other regular long-term business loans, and offer various different business lines of credit. They have low personal credit score requirements and lenient prerequisites. The amount that you can borrow is lower than a typical business loan. They are given in lump sum upfront and can then be repaid across various months as the repayment terms suggest. Considering all these benefits of short-term business loans, there are a few things to consider before applying for one. Since these loans are given on the basis of low credit scores, the online lenders charge higher interest rates throughout their business line of credit for their security, in case someone defaults on the loan. 
These online lenders may also charge an origination fee, which is generally a certain percent of the total loaned amount. The repayment terms can be strict as they are short-term, and the complete amount along with the high interest rate must be paid before the end of the term. These lenders may offer weekly, biweekly or monthly installments. 
Considering these factors, it may be difficult to single out a business financing option as all the above seem to have some significant disadvantages. 
Other loan options include invoice factoring or invoice financing, where the unpaid invoices of the business can be turned into a loan amount. A merchant cash advance can also be used where a certain amount of credit card sales is used to pay the loaned amount to the business lender. These options may not be as beneficial for new businesses as lower sales may result in fewer unpaid invoices or lower credit card sales. There however is one short-term financing option that seemingly combines the best of both worlds.
Collateral Loan: A Better Option?
Collateral loans are so named because they are given against certain security provided by the borrower. Collateral loans are secured loans; you may have heard of different types of collateral loans even if you couldn't directly connect the dots when you heard about them. Auto loans and mortgages are the most common collateral secured loans and are widely used. However, they aren't the only securities you can use as collateral; you can also use real estate, your company's machinery (called equipment financing), or your savings bank account. Having a secured collateral loan is one of the best short-term financing options that business owners can consider for their financing needs. But why is that so?
As we said earlier, secured collateral loans combine the best of both worlds of the long-term traditional bank loans and the short-term business loans. For starters, the loan amount is directly proportional to the value of the asset that you're using as the security, meaning that loan amounts are not limited by the size, history, or revenue of the business. This means the borrower can get the best loan offer catered to their requirements. 
An even more considerable advantage is the fact that these loans do not require a credit history of the business owner or the business, meaning there is no minimum credit score requirement, and that applying for a secured loan has no bearing on the credit score. This makes it much easier for anyone to get a loan and get the cash flow going without worrying about the impact that the loan will have on their credit history. Since these loans are already secured, the application process becomes easier and the whole ordeal takes less time than the other two loan options. This is useful if the business is in dire need of cash at hand. All this points to one big advantage: lower eligibility requirements. This means that qualifying for a loan is easier and the business can function without having to go off-track. 
Considering how small business loans require the annual revenue figures of the business, and all the requirements that come with it, it becomes obvious that the most viable loan option for any kind of small business, even startups, is a secured collateral loan. Benefits like lower interest rates, flexible repayment terms, lower eligibility requirements, and the ability to get a loan without having a significant impact on your credit score make these loans unbeatable. 
Vasco at Your Service
At Vasco, we help realize the dreams of various small businesses by giving them loans at competitive interest rates. Don't wait for the idea to stagnate; seize the business opportunity the moment it arrives at your doorstep, and let us take care of your business needs! Visit us at our branch in Orange County, CA, or connect with us on our social media, and we will hook you up to our various business financing options.
---