January 4, 2022 0 Comments Business, Business, Cars, Diamonds, Luxury Asset Loan, Sell Your Luxury Asset
Luxury Asset Loan Myths: What to Know Before Getting a Vasco Loan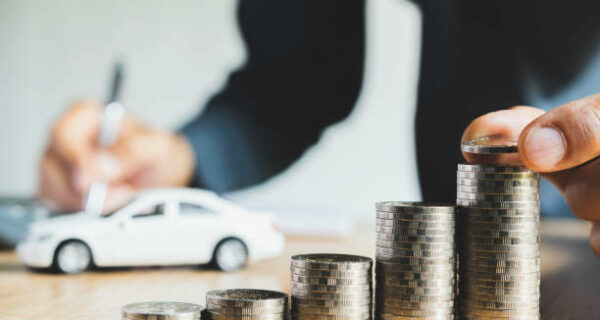 COVID has hit us all pretty hard, and everything we can do is somehow not enough. People are searching for jobs everywhere, but there aren't enough employers. Times are tough and what the world requires are job creators, people with a vision that can employ and uplift the lives of many. However, as 'tis the pandemic season, cash may be running low. It might happen that you have a terrific idea for a business, but you simply lack the capital to get it off the ground. Is it the end? How do you proceed forward?
A Light at the End of the Tunnel
Having no working capital is one of the most harrowing things a new business or a startup owner can experience. A business is started with a lot of dreams and ambitions, which all directly or indirectly require money. One of the easiest ways you can acquire some money is by getting a loan. However, as is the case with all loans, lenders will typically check your credit score before they engage in any kind of settlement. If the credit score is good, you're good to go, but this may not always be the situation. Business owners may find themselves with bad credit scores but in dire need of some funding, and some banks may straight-up refuse to give even business loans without performing a thorough credit check. 
Considering all this, one financing option remains: applying for a small business loan (SBL). A small business loan is one you can get without a good credit score. These loans are typically given to business owners who are struggling with cash flow. Individuals with bad credit score can get SBLs, and, although the loan amount is limited, it is one of the easier and quicker ways to get some funding and to have a steady cash flow. The personal credit score of the borrower is seldom checked for SBLs. The application process varies for different lines of credit, but, in general, the process is quick and easy, and you can get some loans in as little as 24 hours from the time of application.
Small Business Loans: What to Know
Now that we have a general idea of what an SBL is, how does it differ from a regular loan? For starters, an SBL doesn't require any security from the borrower, which is why the credit requirements are low. Compared to bank loans, SBLs are relatively easy to apply for and process. In the case of a bank loan, a good credit score is more of a necessity or a requirement than a qualifying criterion, meaning you simply can't apply for a bank loan if your credit score is poor. Also, the terms and conditions for availing a bank loan are often much more stringent than an SBL. Unlike business lenders who will often ask for a good credit score, SBLs don't require the owner's credit report. This means that qualifying for SBLs is easy even for small business owners with no credit history or a poor credit score. Considering these differences, it is safe to say that it is much better to go for an SBL than a traditional bank loan for any small business owner, even if your credit score can qualify you for a traditional bank loan. 
Repayment terms and interest rates of SBLs typically depend on the amount loaned, and the interest rates may tend to be on the higher side. As SBLs are usually short-term loans, the repayment can vary from 3 months to 3 years. A business credit card is also one of the ways  to get a loan without a credit check;, however, these credit cards have various eligibility criteria already in place, and, in some cases like American Express, you must already have a bank account with them. Although convenient for some, this option might not work for all. 
Similarly, in order to get a small business loan from PayPal, called PayPal working capital, you need to have a PayPal account where they will look at your transaction history from the past 30 days and then grant you the business loan. Since all these methods have some prerequisites, the best way to go forward might be business crowdfunding. However, that can backfire as people are only so altruistic. Invoice factoring or merchant cash advance can also be used to get a small amount of funding but both these options provide very actual cash in hand. In most cases, a personal guarantee is required before the loan amount is processed, and the guarantee is generally dependent on the loan amount. All things considered, getting a small business loan is a way to go.
Another eligibility criterion that these loans carry is the annual revenue of your business. Your annual revenue will determine the loan amount that you can get. It is also one of the most important criteria for obtaining bad credit business loans, as it determines whether the borrower will be able to pay back the loan. Online lenders typically offer small business loans after doing a soft credit inquiry, meaning any loans that you take from them have little or no effect on your business credit score. Loan applications are fast and easy but these options can be costly as online lenders tend to have a higher interest rate. 
Vasco to the Rescue!
For the untrained, getting a small business loan can be daunting, with so many funding options available, each with its own terms and conditions. A higher interest rate can be off-putting to any business owner. We at Vasco understand this situation and offer our clients various business funding options. Our clients enjoy the choice of various loan options such as working capital loans, startup loans, or any SBL. One of the most popular ways our clients get their loans is through luxury asset financing, where a business owner uses personal luxury assets like their exotic car or jewelry as security. This enables Vasco to provide competitive interest rates and for the clients to apply for larger loan amounts. 
Loans against an asset are the way to go, as they provide a guarantee to both the borrower and the lender. This enables us at Vasco to process the loan applications without performing a hard credit pull, meaning anyone with a bad credit score can apply. Creditworthiness isn't an issue for us as much as client satisfaction is. We provide various different lines of credit and our repayment terms are sure to get you hooked to one of our offers. Why go for bank loans when you can get loans without making a dent in your business credit score. Come explore your options with us at Orange County, CA, or connect with us through email or our social media to know more, and we're sure to give you offers you can't refuse!
---