March 7, 2017 0 Comments Cars, Collateral Loans, Diamonds, Gemstones, Pawn Shop
The Power of Collateral Loans
Do you own a luxury asset such as a diamond ring, some gold jewelry, a luxury watch, a collector car, or a yacht? If so, such asset could be your solution and source for financial support.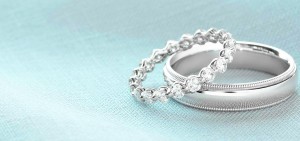 One common way to ensure you can get access to financial funds is through a loan. Whether you are working on debt consolidation, planning a vacation or considering home improvement projects, a loan can help you manage the cost and give you the financial flexibility you are in need of.
Collateral loans are one of the many options available to assist with your financial needs. Also known as a secure loan, a collateral loan is extended by a financial entity in exchange for an asset that you already own. Diamonds, Jewelry, luxury boats and yachts, cars, brand watches, and precious metals are only few of the many luxurious assets that can be used for collateral.
Through a collateral loan, you basically agree to provide one or more of your luxurious assets to your lender as a guarantee of payment in case you were not able to pay off your loan. Some of the advantages of a collateral loan include:
Lower interest rate since your lender is in a much safer situation. If you cannot pay off the loan, the lender will take ownership of your luxury asset.
Credit history might not be a deal breaker. If the value of collateral speaks for itself, many lenders will present more flexibility regarding less-than-perfect credit scores.
Employment might not be a must. While typical personal loans require you as a borrower to have a job, a lender extending a collateral loan might be more forgiving.
At Vasco Assets, we accept luxury items such as rare coins, diamonds, gemstones, collectible art, paintings, sculptures, jewelry, precious metals, exotic vehicles, fine watches, and yachts. For more information on Collateral Loans, Click HERE or give us a call at 800-688-2994.
---