January 3, 2017 0 Comments Diamonds, Gemstones, Gold, Metals, Watches
How to Recover from Holiday Spending?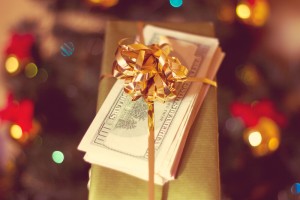 A new year brings a fresh start and many promises for new opportunities. But we all know that, sometimes, holiday overspending could lead to a very difficult recovery. That being said, it is crucial to put together a financial recovery plan that will help you meet your New Year's resolutions; a financial plan that is simple and that guides you towards evaluating your current finances and how you may achieve better financial goals.
Today offers a great opportunity for you to dig in through your holiday gifts for some jewelry that you could turn into cash. And as you are digging, do not hesitate to consider some old and forgotten jewelry that you could get appraised and sell to get back on your feet, all ready to tackle 2017.
While buying jewelry has become a big and common business, you need to educate yourself and understand the industry before jumping into the waters of selling unwanted jewelry. The following are some questions that you need to consider:
How is the value of my jewelry determined?
How much money will I get if I sell my jewelry?
What happens to my jewelry after completing a transaction?
Where can I sell my jewelry and how can I find a skilled and expert appraiser?
You also need to keep in mind that your jewelry is worth what the buyer is willing to pay for it. Dealing with an expert, who has the money and who is ready to buy your jewelry, is usually your best bet. If you decide that you cannot let you go of your jewelry pieces, you always have the option to consider a loan against your pieces, where your gold, diamond, luxury watch and/or precious metals will become collateral which you get back after paying off the loan with interest.
Is 2017 your year to get back on track financially? If so, give us a call at 800.688.2994 or Contact us HERE for additional information.
---