January 19, 2017 0 Comments Diamond Appraisal, Diamonds, Gemstones
What's Trending In Diamonds?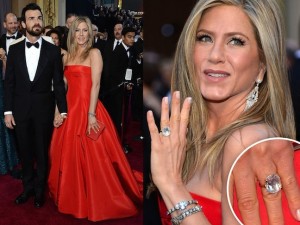 You may have heard of the expression, "diamonds are forever". But what does that really mean?In Greek, diamond means unbreakable. Diamonds, in mineralogy, are considered the most indestructible mineral found on earth. Although diamonds last forever, the fashion of diamonds may not be. Just like trends in fashion, the trends of diamonds are always changing as time continuously evolves. The value of a diamond not only depends on its weight, but also on how intricately it was cut. You may possess a diamond that does not match your style or is valued less than other styles. A diamond's style can be changed by cutting the mineral differently. Not only does this can increase the value of the diamond, but it can be customized to your personal preference that you can view as forever in your eyes.
For the maximum value of your diamond, it is best to know current trends in the diamond industry and timeless trends that will always be loved. Here are three current popular diamond trends:
Vintage Diamond Cut – Already half way through 2015, there have already been a few celebrity weddings and engagements that are going viral both in the fashion and entertainment industry. From Jennifer Aniston and Justin Theroux to Johnny Depp and Amber Heard, celebrities are creating a new trend with vintage diamond cuts. Vintage diamond cuts include French cuts, rose cuts, and antique cushion cuts. Vintage diamond cuts provide a unique alternative today's modern diamond cuts.
Colored Diamonds – Similar with the vintage diamond cuts, celebrities have also been popularizing colored diamonds. Colored diamonds are also referred to as natural color diamonds. Color diamonds make a bright and bold statement, which grabs a lot of attention!
Cushion Cut Diamonds – Once known as the old mine cut, cushion cut diamonds have a distinctive look based on the combination of a square cut with rounded corners. Cushion cut diamonds are also replacing the once popularized princess cut diamond trend. With the vintage diamond cut increasing in demand and popularity, cushion cuts are a great combination with antique diamond halos.
At Vasco, we work closely with our clients to appraise and evaluate their valuable diamonds in order to maximize the diamonds' value for a profitable sale.
---