October 18, 2016 0 Comments Gold
Turn Your Gold into Cash Today!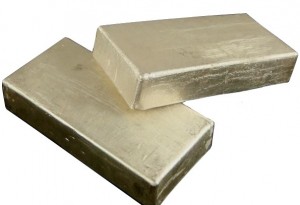 Did you know that in the past few years, the price of gold has dramatically increased? Reports have shown that since 2001, gold has increased 14.74% per year, compounded annually. And with so much uncertainty and changes in the global economy, gold is in very high demand. So although you might think you are cash poor, it is time to dig into your jewelry chest for some valuable gold that you could turn into instant cash.
That being said, there is a common misunderstanding of the value of the ounce of gold. So if you are ready to sell some of your gold jewelry, you need to understand that your gold is not 100% pure gold. As a matter of fact, it includes other metals such as nickel. So keep in mind that:
– 10 Karat Gold equates about 41% of pure gold
– 14 Karat Gold is about 58% of pure gold
– and 18 Karat Gold includes about 75% of pure gold.
You cannot just weigh your gold at home to figure out how many ounces of gold you really own. The following are some steps to follow in order to ensure that your gold jewelry is of investment quality:
– Do you have a magnet? Test your own jewelry and if sticks to the metal, it is not gold and you would not want to offer it for sale. Pure gold would not stick to a magnet.
– Take a look at your jewelry close to where the lock is. You should be able to see a small karat stamping that will enforce the quality of your gold piece.
– Reach out to a qualified appraiser who can assess the purity of your gold and provide you with an accurate value for what you have.
Are you ready to turn your gold into cash today? We are here to help. Click HERE for jewelry appraisal or give us a call at 800.688.2994 and ask for Kerry to evaluate and assess your gold.
---