June 19, 2017 0 Comments Uncategorized
In the Community: Helping schoolkids tee off to a better year.
In California almost 30% of all public school funding is raised at the local level. Of this about 20% is raised via taxes leaving the last 10% to be raised by other means. In many cases it is left up to the parents of the students to make up this money.
The  Andersen DEANS foundation, a 20 year old non profit founded by the parents of the Ports Street neighborhood in Newport Beach,  held a charity golf tournament at Oak Creek Golf Club in Irvine benefiting their children's school, Andersen Elementary in order to supplement the funds.  The funds they raise will go towards bringing in specialists, hands on courses in  Math,Science, Reading, and Writing, purchasing new computers and software, computer related classes and bring in an additional 4-6 teacher aides this year.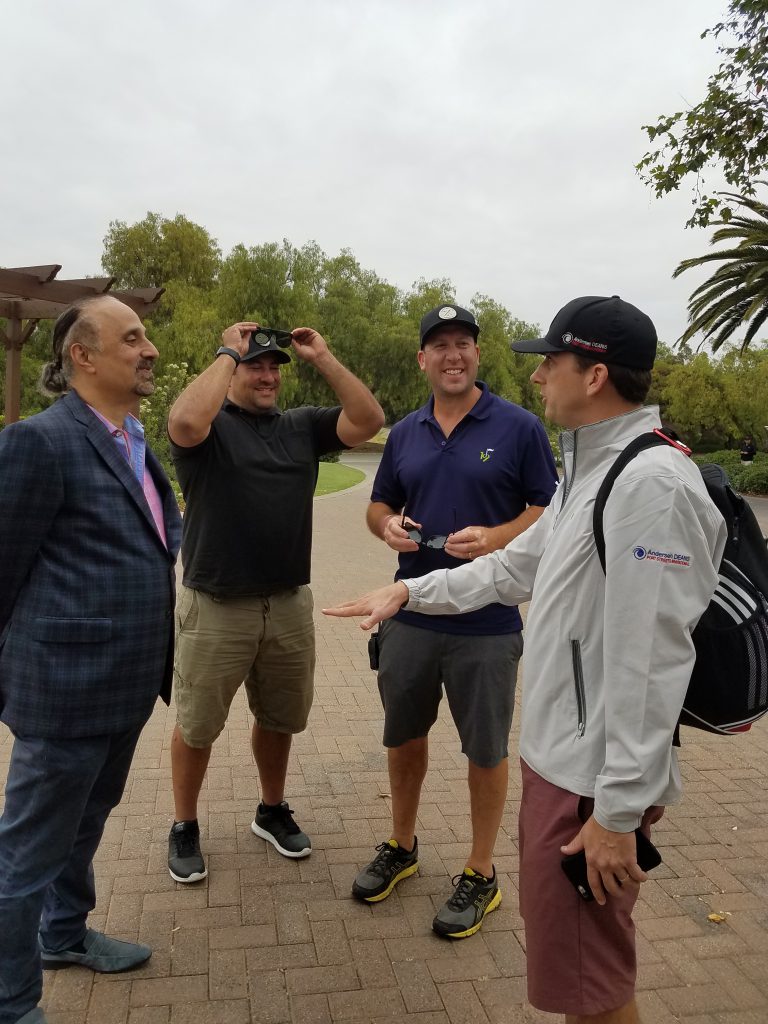 Benny Mor, Vasco's Founder and President meeting with Andersen Deans'
organizers during the golf tournament.
Reflecting its commitment to help children, Vasco Assets was the Title Sponsor and supplied several pieces of jewelry for a silent auction.  Other community partners included Fresh Brothers Pizza and the Anaheim Ducks.
3 weeks later on June 16th, the students had an early day to witness the 2nd annual golf ball drop held on the school's baseball field. At 1:55 pm In front of faculty, parents, and students a green helicopter dropped 2,467 balls, a 500 ball increase from the previous year, into a specially prepared hole bringing four lucky winners prizes between $500 and $1500 and raising approximately $21,000 for the school.
The golf tournament is just the first event in an ongoing sponsorship between Vasco Assets and Andersen DEANS.
---