February 15, 2023 0 Comments Luxury, Luxury Asset Loan, Luxury Line of Credit
Covering Losses From Stock Purchases: How LuxLoc Can Help Mitigate Your Risk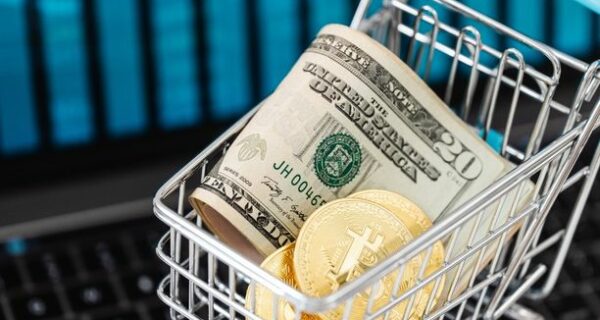 On the day Russia invaded neighboring Ukraine, the Dow crashed to around 800 points and stock prices tumbled within the first few minutes of trading. Theo, a full-time stock trader, was staring at a potential loss in the thousands of dollars since suffering a max loss on a call option.
However, all was not lost for Theo. He had just heard about a unique financial product called LuxLoc from Vasco Assets some time back from a friend and was absolutely delighted about it. He knew he would break even or even reverse these losses with Luxloc, a secured line of credit backed by a luxury asset. He had the right luxury items that he could leverage for a quick short-term loan and get back on track. 
Avoiding Max Loss on a Call Option 
Options trading, while having the ability to give spectacular profits, is fraught with inherent dangers. This is because an options trader is banking on a future outcome that may or may not happen. While it is easy to argue that it is next to impossible for the stock of a major company to fall to zero, global events – like the Ukraine invasion – have shown that markets may crash and lead to wiping out opportunities to gain maximum profits from margin calls. 
For any person trading options, suffering maximum loss on a trade is the worst possible outcome. But to protect oneself from such an outcome, a trader needs to know this number. This will help safeguard their account from huge losses and avoid dreadful situations such as margin calls. 
When you are a full-time trader, like Theo, it is imperative to have a backup plan to cover for losses from stock purchases, since any domestic or global issue can affect the balance of the stock market, leading to losses. Also, it is difficult for you to support the cash flow and thus, in times of need, it is difficult to provide enough financial security cover. In such a scenario, a regular source of money can mitigate the risks that may come with an irregular source of income and the financial problems that may arise with stock purchase losses. 
When faced with financial difficulties, we often tend to rely on traditional financial instruments like loans. Personal loans are seemingly the most popular options for filling financial gaps. But they come with their own set of hurdles – long procedures, complex due diligence, lengthy documentation, and even after the end of it all, the bank may simply refuse to lend. On top of it, most lenders – banks and other financial institutions – require a high credit score (690 and above). Personal loans also come with high-interest rates. Each inquiry for a loan at a bank generates a footprint in your credit history and subsequent dent in your credit score. Loan defaults may cause a major setback to your credit history. 
Another option that some individuals may consider is a home equity loan. In this type of loan, the remaining equity of your home (considering current liens like mortgages and top-ups) can be leveraged to obtain a loan. This is also called a second mortgage. But in this kind of loan, you are putting up a vital asset as a security collateral and you bear the risk of loss of this asset in case of a default. 
Considering the disadvantages of traditional forms of lending, is there a better alternative?
How LuxLoc can Help you Cover Losses 
Yes, and it's called LuxLoc! LuxLoc comes from the house of Vasco, a multinational luxury conglomerate that has been thoughtfully designing unique financial products that unlock the intrinsic value of your luxury assets. 
Luxury assets are items that we either inherit or acquire for their emotional value. Most of us do not appreciate the fact that these items that include high-end watches, designer purses, jewelry, gold coins, precious metals and stones, pieces of art like paintings and sculpture, classic or exotic cars and bikes, yachts and jetliners, etc., can help us in our times of need as we believe that such items only have sentimental value. But Vasco has developed a number of asset-backed loans that allow borrowers to put up their luxury items as security collateral. 
So what is LuxLoc? 
LuxLoc is a secured line of credit. A line of credit can be easily understood from how a credit card works. A credit card has what is known as a credit limit, the maximum amount of money that can be spent on a particular credit card. You may spend any amount up to the credit limit and keep paying the money you have spent and get an almost limitless supply of money. However, a credit card is an example of an unsecured line of credit since there is no asset backing the loan. And thus it carries a higher rate of interest.
A secured line of credit, on the other hand, is backed by the value of the underlying asset that secures the loan. In the case of LuxLoc, you pledge a luxury item you own and receive regular cash flow up to the credit limit. LuxLoc allows you to tide over times of financial distress without having to sell your luxury items. Also, in the rare scenario of a loan default, you stand to lose an item that you can live without.  
Let us summarize some of the benefits of LuxLoc.    
Continuous Access to Money
LuxLoc is a line of credit that allows you to keep drawing as much money as you wish (up to your credit limit) at regular intervals and only pay interest on the amount you have drawn, unlike a traditional loan where you get a lump sum amount and have to pay interest on the entire sum.
Let's face it – getting a loan is costly. While many factors like type of loan, the lender, the borrower's credit score, etc. may determine the total cost of a loan, on average, the prevailing interest rate environment in the US is a major hindrance for most borrowers. For instance, unsecured personal loans can carry an interest rate as high as 36%, payday loans have an average APR of around 400% and lines of credit attract a maximum interest rate of 20% (or higher in some cases)
LuxLoc is a secured line of interest and the loan is backed by an underlying security – your luxury item. Because the risk of the lender is reduced, you are able to get much lower interest rates than unsecured lines of credit that have higher interest rates.
Free Valuation of your Luxury Assets
Whenever you approach us for any of our financial products, including LuxLoc, we offer complimentary valuation of your luxury items by our experts. After careful evaluation, we provide you with a comprehensive valuation report that gives you deep insights into the value of your items. Even if you decide not to avail of any of our services, you still walk away with valuable information about your luxury items.
Easy Approvals and Minimal Documentation
With traditional lenders, like banks, there is a lengthy approval process that includes steps like pre-approval, application, underwriting (including due diligence and credit checks) and final approval or denial. The entire process may depend on a variety of factors, but it may take anywhere from a week to several weeks to even months. This is counterproductive since time is of the essence during financial difficulties. At Vasco, we have simplified the entire process – easy documentation, zero credit checks – and under most circumstances, you walk away with money within 72-96 hours.   
No Impact on your Credit Score
To secure a personal loan which is a type of unsecured loan, the lender will check your credit history. To get a good deal (or in some cases the primary eligibility) you need a credit score over 680. In many cases, banks may simply deny loans to individuals who have a higher debt-to-income ratio (a major portion of the income is used to pay for the debt) or if the person is between jobs. At Vasco, we are not required to report the transaction to the Credit Bureau and we also do not require your credit score. Neither does getting LuxLoc impact your credit score nor does a less-than-stellar credit score stop you from getting LuxLoc.
Credit Limit is Correlated to Asset Value
Since your credit limit is tied to the value of the collateral, we at Vasco ensure that you always get top dollar for your assets. This means that you will get the maximum gain from your asset than anywhere else. 
During a traditional loan, you may have to pay different kinds of fees – processing fees, origination fees, transaction fees, account closing fees, annual fees, and so on. At Vasco Assets, we only ask for a small, one-time, upfront maintenance fee and nothing else.
Lowered Barrier for Entry
With LuxLoc, we have lowered the entry barrier considerably. Current secured lines of credit are usually available to high net worth individuals and large business owners as you need high value assets to be put up as collateral, like real estate, or business equipment. With LuxLoc, the lines of credit start at just $10,000. Most of us already own luxury items that are worth upwards of $10,000. According to a 2018 report by the Federal Reserve, the median net worth of households in the US was around $97,300. While this may include homes and vehicles, it also includes luxury items. According to The Knot's 2019 Real Weddings Study, the average cost of an engagement ring in the US is around $5,900. Add to this other jewelry – bought or inherited, a designer purse or a high-end watch and the total cost goes well above $10,000. 
How Theo Covered his Losses with LuxLoc's Secured Line of Credit 
Theo was elated when he heard about LuxLoc. During better times, he had bought a few high-end watches – a Patek Phillippe and an Audemars Piguet for himself and a Cartier Ballon Bleu for his wife. He decided to visit the good offices of Vasco and get them valued. He received a detailed valuation report and was happily surprised with the credit limit he was offered. He decided to go ahead with getting LuxLoc.
While Theo was on his way to solving his financial woes, he also learned a valuable lesson in options trading. He decided to use defense as an equally powerful strategy in combination with the offense. He also decided to diversify his trading strategy to include repair mechanisms should volatility or a market-crashing event occurred. By signing an agreement for a three-month tenure for LuxLoc, a period he believed he required financial support for, Theo tweaked his options strategy to make good profits in the weeks to come. His investment strategy now focused more on accepting the implied volatility of the stock market, safeguarding his investments, and being prudent in his approach while letting go of some bullish opportunities and profit potential.
To know more about LuxLoc, visit us at 2024, Quail Street, Newport Beach, CA 92660, call us at 949.610.7774/800.688.2994, or write to us at submissions@vascoassets.com.
Note – This article is not investment advice on options trading. Please consult with a registered investment advisor.
---