December 20, 2022 0 Comments Luxury, Luxury Asset Loan, Luxury Line of Credit
Leveraging a LuxLoc Line Of Credit For Distressed Real Estate Purchases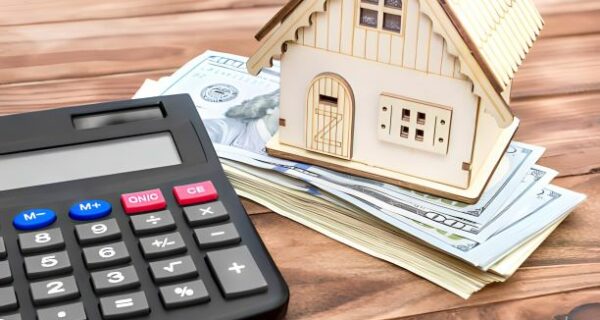 Jason couldn't contain his excitement as he listened to Sally, his secretary. He had already pushed the gas pedal of his car as he hung up and raced towards the property. The 5-unit apartment in San Clemente, Orange County, CA he was going to visit had been bought by its current owner during the pandemic as a flix-and-flip investment. But some unforeseen circumstances had prevented him from completing the refurbishment and now he was wanting to sell it off – a distressed asset sale. Since he needed the money soon, the owner of the property was reaching out to a few realtors personally to see if he could get a deal before putting up the property on the market.
Jason had seen the property before and he had wanted to develop the property as a tourist accommodation, considering the city of San Clemente was a popular tourist destination. But he'd need a source of funds, quickly. He couldn't approach any of the traditional financial institutions since the lengthy loan process would kill off any chances he might have of getting his hands on the property. Plus higher interest rates on business loans would dampen the deal. He had to act fast. He wished there was a way to finance his dream project; maybe a secured line of credit he could get that would fund this purchase. He started making a few calls. Then he heard about Vasco's LuxLoc.  
What is a Secured Line of Credit and How Can it Help? 
A line of credit is a financial instrument that could be thought of as a revolving loan. You are offered an amount (credit limit) by your lender. You can keep drawing money up till the credit limit, unlike the lump sum payment of other types of loans. You pay interest only on the amount you draw, not the entire amount. When you repay the amount you've drawn, your credit limit is reset. This means that you have potentially unlimited access to funds as soon as you keep repaying them. Just like your credit card. The only thing is that a credit card is an unsecured line of credit.
A secured line of credit, as the name suggests, is secured by an asset that the borrower puts up as a security collateral. This type of loan is offered at lower interest rates since the risk of the lender is reduced. The lender can get possession of the asset in case of a default.  
A secured line of credit is thus a great way to fund a variety of financial objectives. So why can't an average individual get access to this type of loan?
There are two types of secured lines of credit – business line of credit and personal line of credit. A business line of credit, as the name indicates, is available only to business owners who pledge business assets like equipment, accounts receivable, inventory, real estate, or other business infrastructure to secure the loan.
A personal line of credit is available to individuals who have to pledge assets like savings account balances. This defeats the purpose of the loan since if you have enough money in your savings account, why would you want a loan? Also, for many lenders, the individuals need to pledge high-value assets like real estate or their primary residence (HELOC, or home equity line of credit). While they may get better terms like low-interest rates and relaxed terms of repayment, the risk of losing a valuable asset may be too much for many borrowers.
How does LuxLoc Marry the Best of Both Worlds
What if the asset being used to secure a line of credit is something that you never thought was "valuable" in practical terms? What if losing the asset wasn't as stressful as losing your home? What if you could still carry on living your current lifestyle if you lost the asset? Sounds too good to be true? It is not. Let us understand more.
Vasco Assets' LuxLoc is a secured line of credit that gives you all the benefits of a traditional line of credit. However, the asset you pledge as a security collateral is a "luxury asset." People either buy or inherit items like vintage jewelry, wedding ring, vintage cars and bikes, precious stones and metals, coin collections, high-end watches and purses, pieces of art like paintings and sculptures, yachts, and jetliners, among others. We often regard these items as holding only emotional value. However, we (or those who bought these) paid real money to acquire them. So why cannot we leverage their inherent value? Well, LuxLoc allows you to do just that!
To avail of a secured line of credit from Vasco – LuxLoc, you need a luxury item as mentioned above. Let us check out a few of the many benefits of LuxLoc.
The Many Benefits of LuxLoc
LuxLoc is a revolving loan that can become a source of almost indefinite funds. Take a look at a few of its benefits. 
Low-interest Rates and Flexible Terms
Since the line of credit is secured by your luxury asset, we offer you attractive low-interest rates. LuxLoc offers 6 and 12-month terms. You can renew and extend the term indefinitely as you stick to the repayment terms and remain in good standing.
Credit Score not Required
Since you are pledging your asset to avail of the loan, we do not need your credit score and your creditworthiness has no bearing on your ability to get LuxLoc. The only eligibility is that you have proof of ownership of the asset you will be putting up as security collateral. Also, LuxLoc does not require any credit reporting, so your credit history remains intact.
Risk Limited to Losing a Nonvital Asset
In the scenario that you are unable to pay back the loan, you only risk losing a luxury asset that is not vital to your lifestyle. This is unlike a secured loan like a home loan or HELOC, where you put up your primary residence as security collateral. If you default on a home loan, you risk losing it.
You Get More Bang for your Buck!
Your credit limit is tied to the value of your asset. When we appraise your luxury asset (the valuation service is free of cost, regardless of whether you decide to avail of any of our financial products), we offer you the best deal in town. This means that you get more money to spend.
While a secured line of credit was previously available to businesses and high-net-worth individuals, LuxLoc dramatically lowers the entry barrier by offering loans of $20,000 and above. Normally, most individuals possess luxury items worth $20,000 and more and can thus leverage their inherent value to fund their financial goals.
While traditional loans charge a variety of fees, we only charge a single, one-time, upfront maintenance fee, and nothing else. We believe that you should have more money from your approved loan amount to use.
How Jason Unlocked the Potential of his Luxury Items to Achieve a Distressed Asset Sale
As a real estate agent. Jason had been working for the last 20 years. He had witnessed the economic meltdown of 2008 and the recent pandemic and the resultant economic downturn that led to the U.S. experiencing the highest inflation rates in decades. But he had also enjoyed good times when he had bought and developed many properties apart from making handsome profits on commissions by selling real estate in and around LA.
During the good times, he bought a yacht and a refurbished 1952 BSA Bantam deluxe bike. Plus, there was always some heirloom vintage jewelry that they had never used. For Jason, these items only had sentimental value, never monetary. But when he heard about LuxLoc and the fact that he could now unlock the value of these items to get a loan to fund his dream project, he was elated.
After setting up an appointment with Vasco Assets, he got these items valuated. He received a detailed valuation report and was happily surprised at the value of his luxury assets. He decided to proceed with getting the documentation done. Since his requirement was over $100,000, he got a customized deal with an even lesser rate of interest, considering his financial history. After the process was completed and having agreed to the terms of the loan, Jason received the first tranche of the money within 48 hours.
He had already spoken to the owner of the apartment and he was already on his way to sign the agreement papers for possession. He would pay the first installment to the owner with the second payment coming in a few weeks' time. The rest of the money would be used to refurbish the apartment and convert it into tourist accommodation. His dream was finally coming true.   
Parting Thoughts
As a multinational luxury conglomerate, Vasco Assets has been developing novel financial products and services that unlock the value of your luxury assets. From short-term loans to the ability to sell a wide range of luxury assets outright and get money within a very short span of time, Vasco Assets has been helping thousands of individuals reach their financial goals. Whether you wish to start a small business, diversify and expand an existing business, pay for education, home improvement, a vacation, or simply need money for unexpected expenses and to tide over difficult financial situations, there is a Vasco product designed especially for you.  
To know more about LuxLoc, visit us at 2024, Quail Street, Newport Beach, CA 92660, call us at 949.610.7774/800.688.2994, or write to us at submissions@vascoassets.com.
---