December 20, 2022 0 Comments Luxury, Luxury Asset Loan, Luxury Line of Credit
Life Transitions: How LuxLoc Can Help Maintain Your Lifestyle Needs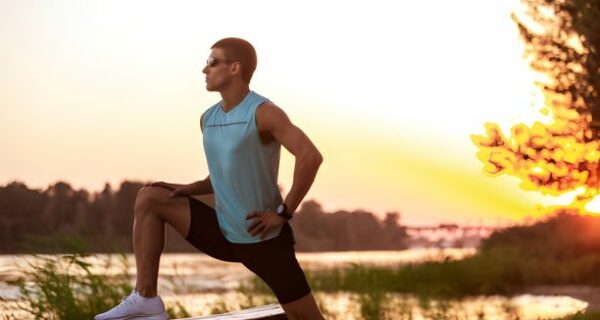 Daniel loved his job. As a fitness evangelist, he loved to preach the gospel of living a healthy and active life. Working in one of the most reputed gym chains in LA as a fitness trainer, he was popular among his customers who loved to pick his brains for easy tips on eating well and exercising better. He was a true "people person" who loved to be in the thick of the action.
After a decade of working for gyms, he now wanted to go solo and become a personal trainer. He had always dreamed of starting his own business and in all these years he had made an enviable network of high-net-worth individuals who were ready to pay him top dollar for his services. However, there was a catch.
When he joined his current employer four years ago, he had signed a non-compete clause that barred him from working in a competing venture for a period of one year or within a radius of 25 miles. This made things a tad difficult for him.
When he spoke to his employer, he was sympathetic. With mutual consent, they decided to reduce the term of the non-compete to six months which gave the employer enough time to find a good trainer to replace Daniel. It also gave Daniel enough time to plan his venture. He left his employer's office with a good feeling about the future. But he wondered how he would be able to support his current lifestyle for six months without his salary. He couldn't rely on his wife's salary alone, as they had monthly payments and mortgage payment on his new house to take care of. Maybe there was a bridge loan he could take for one of the most exciting transitions of his life. And then he heard about Vasco's LuxLoc.
How a Bridge Loan can Help During Life's Major Transitions
We have all experienced major life transitions – moving from one city to another, welcoming a new member to the family, preparing for retirement, changing jobs, marrying or moving in together with a special one, buying a home, starting a new business, or expanding an existing one. And we've all worried about the financial implications of the transition. We've explored many options to support us financially. And lenders have designed a wide range of financial products and services to help us meet those needs.
Loans fall under two major classes – secured and unsecured. A secured loan is one that is backed by an asset belonging to the borrower that is pledged as security collateral. An unsecured loan is not asset-backed. Each of the various financial products has its advantages and disadvantages.
Let us take a quick look at the most common types of loans.
A personal loan is an example of an unsecured loan. Since the risk to the lender is high, personal loans usually carry higher interest rates (as high as 36% in some cases). Also, most lenders require a credit score above 690 for you to be eligible. Individuals with good creditworthiness may get a better deal without the high interest rates.
A home equity loan is an example of a personal loan which is secured by the equity of your home's value, after considering all existing liens (like current mortgage, for instance). This can also be considered a mortgage loan. 
A business loan is an umbrella term for different types of financial products offered by financial institutions to small businesses for a variety of purposes – finance projects, purchase equipment, get working capital, etc. There are different types of business loans like term loans, SBA loans, equipment loans, commercial real estate loans, merchant cash advances, etc. Some of these are secured, and others are unsecured.
While the above loans are lumpsum loans – the entire loan amount is disbursed as a single lump sum and interest has to be paid on the entire amount for the duration of the loan – a line of credit is a revolving loan where you can keep drawing a certain amount of money (up to a fixed amount, called the credit limit) and only paying interest on the money that you draw. Once you pay the amount back, the credit limit is reset, giving you almost indefinite access to funds. Lines of credit can be for personal use or business use and are either secured or unsecured. A credit card is an example of an unsecured line of credit, whereas a HELOC (home equity line of credit) is an example of a secured line of credit that homeowners can take.
Traditional lenders like banks and financial institutions require either good creditworthiness (high credit score), an asset to back the loan, or both, and a few other requirements. However, not all individuals can meet these expectations. Also, most banks have a long-drawn process of due diligence and even after being eligible on most counts, you cannot be sure that the bank will approve the loan, leading to a loss of time and opportunity. Sometimes the bank may reject your loan proposal if it sees that you have a high debt-to-income ratio. Is there a better alternative that does not make you pledge a vital asset, nor does it ask for your creditworthiness?   
LuxLoc: A Luxury Asset-based Personal Line of Credit
To answer the previous question – Yes, there is! LuxLoc from Vasco Assets is a secured line of credit. While it gives you all the benefits of a traditional line of credit – continuous access to funds at regular intervals and low-interest rates – the similarities end here and the long list of its unique advantages begin. Let us take a look at how LuxLoc is a unique financial product to serve the diverse needs of individuals and small businesses.
You Don't have to Pledge a Vital Asset as Collateral
For LuxLoc, you don't have to pledge a vital asset, like your home or business assets, as security collateral. Instead, LuxLoc is secured by a "luxury asset." A luxury asset is one that is not vital to life, but comes under the category of "desirable" or "good to have." Items like vintage cars and bikes, precious metals and stones, heirloom jewelry, wedding and engagement rings, pieces of art like sculpture and paintings, high-end watches and designer purses, yachts, jetliners, etc. In the scenario that you are unable to pay the loan back, you stand to lose an item that you can still live without. That can take major stress away.
Higher Loan-to-Value (LTV) Ratio
As a reputed multinational luxury conglomerate, Vasco Assets has been dealing in luxury items for decades. It has vast experience in valuating luxury items and we assure you the best deal in town for your assets. This means that you get more money to spend in lieu of your pledged luxury asset.
With traditional loans, you can expect to pay a host of charges like origination fees, transaction fees, closing costs, and so on. For LuxLoc, we charge a small, upfront maintenance fee and nothing else. We believe that you should be able to spend the major amount of your credit limit in meeting your financial objectives and not in paying fees.
No Impact on Credit Score 
Since LuxLoc is a loan secured by your luxury asset, we do not require your credit score. This means that while even a less-than-stellar credit score doesn't come in the way of you getting LuxLoc compared to a traditional bank loan, there is also no impact on your credit score since we are not required to report the transaction to the Credit Bureau..
Free Valuation for your Luxury Item(s)
Our valuation services are free. We have in-house as well as empanelled valuers who are experts in valuating luxury items. We provide a comprehensive, no-obligation valuation report so even if you decide not to apply for the loan, you still walk away with valuable insights into your luxury assets.   
This type of loan is traditionally available only to businesses and high-net-worth individuals who can afford to pledge a valuable asset as collateral. With LuxLoc, loan amounts start from as low as $10,000. Most individuals already possess luxury items worth $10,000 and more, so they are already eligible to get LuxLoc. For loan amounts greater than $100,000, we offer customized terms.
LuxLoc is a great short-term financing option that is usually offered for a period of six to 12 months. Clients can extend the term as per their needs. This gives them an almost indefinite source of funds. All they need is to remain in good standing and make regular payments.
How Daniel Made his Life Transition Seamless and Easy
Daniel loved what he heard about LuxLoc. He was assured by the fact that he won't have to pledge a vital asset and his credit score won't matter.
Daniel loved cars and he had a thing for classic cars. He was the proud owner of a 1953 Cadillac Eldorado and an active member of a local community of exotic car owners.. When he was not training, he could be seen either at a community meeting with fellow car enthusiasts, or driving his Cadillac on the open highway. He decided to get the car valued at Vasco. After careful valuation, he received an offer that made him grin from ear to ear. The credit limit was perfect. He discussed the terms of payment and the amount he'd withdraw every month. The term was set at six months. After that, he'd begin his solo business and he could easily repay the amount during the repayment phase.  
Documentation was simple and he was able to complete the formalities within a few hours. Within 72 hours, he received the first tranche of the money. He was on his way toward an exciting life transition.
Parting Thoughts
Vasco Assets has been developing novel financial instruments that leverage the inherent value of luxury assets. From short-term loans to bridge loans (or swing loans) to the ability to sell a wide range of luxury assets outright, Vasco Assets has been helping thousands of individuals reach their financial goals. Whether you want to start a small business, diversify and expand an existing business, pay for education, fund a new purchase of a business or personal asset, renovate your home, buy a new property, take that long-pending vacation, or simply need money to tide over difficult financial situations and ease cash flow, there is a Vasco product designed especially for you.  
To know more about LuxLoc, visit us at 2024, Quail Street, Newport Beach, CA 92660, call us at 949.610.7774/800.688.2994, or write to us at submissions@vascoassets.com.
---