December 20, 2022 0 Comments Luxury, Luxury Asset Loan, Luxury Line of Credit
How a LuxLoc Line of Credit Can Help Make Your Holiday Plans Come True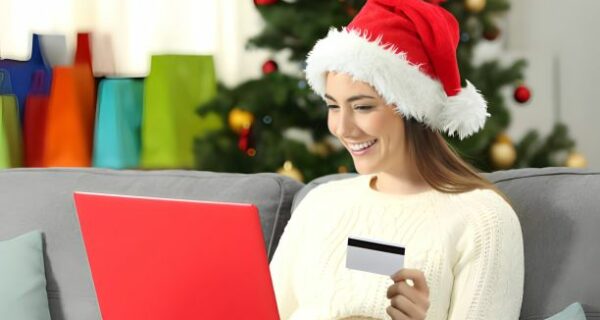 Gavin and Deborah pored over the Excel Sheet one more time. The unmistakable look of despondency was evident on their faces. The Holiday Season was literally around the corner and they were wondering how they were going to meet the expenses. They had been forced into a life of austerity due to the pandemic of the past few years and the economic upheaval and resultant rise in inflation. But things were returning back to normal and they were craving a time of normalcy, when they would be able to enjoy the holidays as they used to, with friends and family.
Gav and Deb were known for their warm pre-season parties among their near ones. They had to plan for it, plus the gifts and the trip to Greece they had been planning for months. But some unexpected expenses in their small hospitality business – they ran an event management company that specialized in arranging parties, weddings, get-togethers, etc. – left them with fewer funds than they had expected. And now they were looking for a source of cash flow to fund their holiday expenses.   
A less-than-stellar credit score was a big stumbling block in their path to getting a personal loan. The interest rates and repayment terms they were being offered meant they would be paying much more than they were prepared to bargain for, for a much longer time. They did not want to max out their credit cards. They wished there was a way, maybe a line of credit for holiday financing, that would offer them great terms and access to regular cash flow. And then they found out about Vasco's LuxLoc.
Holiday Financing: Why People are Looking for Holiday Loans
The last few years have been difficult for the world economy. When the pandemic ended, some geopolitical turmoil resulted in the disruption of supply chains and related problems that had a severe impact on inflation in the U.S. But things were looking positive and with the Holiday Season coming, the positive consumer sentiment was slated to bring better days to the economy. Many small businesses – like Gav and Deb's – that survived the difficult times were now seeing an uptick in business opportunities. However, the cash crunch was still felt by many businesses and individuals. But the opportunity to finally enjoy the holiday season is prompting many people to avail of holiday financing options.
However, the major option for holiday financing is a personal loan. A personal loan, being an unsecured financial instrument, attracts a huge interest rate and might end up paying back the money next holiday season and the next season as well.
Whether it is a traditional lender (like a bank) or an online lender, the major factor in an unsecured loan is good creditworthiness with most requiring credit scores upwards of 690. A lesser score will usually attract higher interest rates and penalties for prepayment.
How a Personal Line of Credit can Help Ring the New Year in Style
The better option for an unsecured personal loan would be a secured loan. But to secure a loan, you will need to put up an asset that you own as security collateral. This asset will reduce the majority of the lender's risk and thus a secured loan usually has better terms. An example of a secured loan is a home loan. The major risk for the borrower in such kinds of loans is that in the scenario of a default, the borrower stands to lose the asset they have pledged as collateral.
A line of credit is another financing option in which you are offered a credit limit by the lender. You can draw money as you require (up to the maximum limit, which is the credit limit) and keep paying back. As you pay back, along with the interest charged, you are replenishing your credit limit and you can keep drawing money indefinitely. Your credit card is an example of a line of credit, however, it is unsecured and thus carries a heavy rate of interest.
If you combine the best of both of these financing options, you get a secured personal line of credit – a loan that is secured by an asset so you get a much lower rate of interest and the benefits of a line of credit like paying interest on only the amount you draw and having regular access to money.
Secured lines of credit are common in the business world with businesses pledging their assets – company equipment, accounts receivables, real estate, infrastructure, vehicles, etc. – to get access to funds. This financing option is also available to individuals, but only to high net worth ones, as the entry barrier for such loans is pretty high and the assets required also have a much higher value. But not anymore!
How LuxLoc Makes Holiday Spending Easy
Vasco's LuxLoc brings to you all the advantages of a secured line of credit that is accessible by most individuals. By bringing down the entry barrier and allowing individuals to pledge luxury items as security collateral, LuxLoc is providing access to money to most individuals.
Most of us possess some or the other "luxury items" that we've either bought for ourselves or inherited – jewelry, coins, precious metals and stones, high-end watches, purses, pieces of art (paintings and sculptures), vintage and exotic cars, and many more. For most of us, these items carry more emotional value than anything else. We don't even know that the inherent value of these items can be leveraged to provide us with a source of funds during times of need. And Vasco Assets is helping you unlock the value of your luxury items through a variety of financial products.
LuxLoc is a secured line of credit that Vasco offers you in lieu of a luxury item that you can put up as security collateral. Let us take a quick look at the many benefits of LuxLoc.
Since your loan is secured by the value of your luxury asset, LuxLoc offers you very attractive, low-interest rates.
Pay Interest Only on the Amount of Money you Draw
When you pledge your luxury item, we valuate it and offer you the highest value as a credit limit. You can draw any amount (up till the credit limit) and pay interest only on the amount you draw (unlike a home loan, for instance, where you pay interest on the entire amount).  
We understand that when the need for money arises, time is of the essence. By simplifying our approval process, we ensure that you get access to money as soon as possible. We have simplified the entire process of valuating and documentation so that you can receive the first tranche of money within 48 hours in most cases.
LuxLoc (or any of Vasco's financial offerings) does not require you to disclose your credit score. We also do not report the loan to the Credit Bureau (so you can rest assured that the loan will have no impact on your credit history). Since the loan is secured by your luxury asset, we don't care about your bad credit score; the only eligibility is the proof that you are the rightful owner of the asset and are legally entitled to put it up as a security collateral.   
Continuous Access to Funds
Since LuxLoc is a revolving loan, you can get access to funds as and when required, rather than a lump sum. So you can draw as many funds (up to the credit limit) as required.
With a traditional loan, you may have to pay a host of fees – origination fees, processing fees, transaction fees, account closing fees, and so on. However, with LuxLoc, we charge only a single, upfront maintenance fee and ensure that there are no nasty surprises.  
While this kind of financial product was earlier available only for businesses and the uber-rich, LuxLoc has lowered the entry barrier to $10,000, so that most of us, who already own luxury items worth $10,000 or more, can avail of this product.
How Gav and Deb Funded their Holidays
During better times, Gav had bought some gold coins. Deb had her wedding ring and some vintage jewelry that she had inherited from her grandma that she hardly wore. They had never looked at these items as something that had monetary value. Deb always thought that all she could do with the jewelry was give it to her daughter when she married. The gold coins that Gav had bought were probably for desperate times. And this hardly counted as one.
But the more they heard about Vasco's LuxLoc, the more they got excited. They set up an appointment at Vasco's offices and brought along their jewelry and gold coins. The items were valuated by the inhouse experts at Vasco completely free of cost and they received a detailed valuation report that gave them many insights into the assets they held.
They were thrilled with the offer and decided to go ahead with documentation after finalizing the loan amount, the terms of the loan and the interest rate. Since they were already carrying supporting documents, they did not have to wait much for the process to be completed. Within hours they had access to the money. They would now have splendid holidays!
Parting Thoughts
As a multinational luxury conglomerate, Vasco Assets has always been at the forefront of designing and developing novel financial services that leverage the inherent value of luxury assets. With a wide range of thoughtfully developed financial products like short-term secured loans to the ability to sell a wide range of luxury assets outright, Vasco Assets has been helping thousands of individuals reach their financial goals – starting, diversifying or expanding a small business, paying for education, renovating a home or simply needing money to tide over difficult financial situations.  
To know more about LuxLoc, visit us at 2024, Quail Street, Newport Beach, CA 92660, call us at 949.610.7774/800.688.2994, or write to us at submissions@vascoassets.com.
---