September 11, 2023 0 Comments Jewelry, Luxury, Watches
Sell My Rolex: Is Now The Right Time To Sell Your Luxury Watch?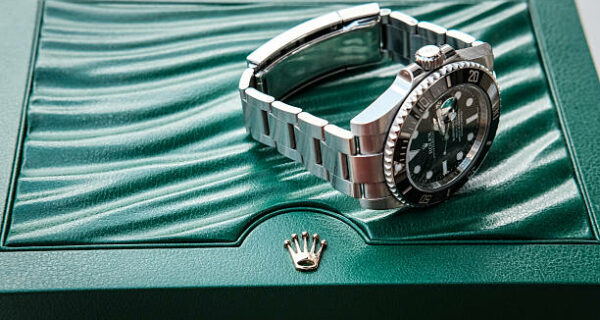 Luxury items go through a cycle where their value appreciates to extraordinary levels due to market sentiment. Timing the market can help you get a good value for your luxury items. In 2008, Rolexes were being melted for gold and now the watches, as collector items, are commanding five figures! Currently, the market is ripe for Rolexes. So if you are thinking "when do I sell my Rolex," we'd say now is a perfect time!
What Should I Know Before I Sell my Rolex?
A Rolex is by far the most famous of all Swiss watch brands. A truly international fashion statement, Rolexes are known for their craftsmanship, timeless aesthetics, and dependability to last a lifetime. Models like Submariner, Datejust, Explorer, GMT Master, Oyster Perpetual, and Milgauss have become the stuff of watchmaking legend. While it has always been a great collector item, the current market is hot for its demand and if you decide to sell Rolex now, be assured to get the best deal on it.
Before you go any further, here are a few things you need to know.
The more popular a brand, the more fakes you'll find in the market. And this is true for watches as well. So while the company makes around 700,000 new Rolexes every year, the total number of Rolexes entering the market is many times this number. Here are a few ways to spot a fake Rolex from a real one.
A real Rolex does not make the typical ticking sound. It is ultra-silent.

Since a real Rolex is made of

real metal

, it's considerably heavier than a fake one.

Check out the special "

cyclops

" lens atop the

day-date

feature which enlarges the numbers. This is usually absent in the fake.

The

second hands

on a fake stutters, while the movement is smooth in a real Rolex.
All famous watches have a serial number engraved on them that will help identify their date of manufacture, among other things. The Rolex usually has its serial number engraved on the case on the 6 o'clock side between the lugs that hold the bracelet. You'll need to insert a small pin in the tiny holes on both sides of the bracelet and the strap will come loose. You can then see the serial number (and preferably note it down). However, if your Rolex was made after 2005, the serial number will be found on the rehaut, also known as the flange, which is the inner metal ring between the dial and crystal. You'll see "ROLEX ROLEX ROLEX" enraged all over the rehaut. At 6 o'clock, you'll see the serial number.
While it is the condition in which your Rolex is, and not just age, that will determine its value if it is old and in pristine condition, the value will be even greater.  
The history of Rolex is extremely colorful. While the company has introduced many models through the years, some of them have captured the public imagination like no other. Some Rolexes have been engraved in history – the Bao Dai, for instance, was a one-of-its-kind model and was owned by the last Emperor of Vietnam. Paul Newman's 'Exotic' Rolex Daytona 6329 was auctioned at an unbelievable price of $17.8 million in 2017.
Some Rolex models are truly hard to find. Examples of such model numbers include the Daytona 116500, 126710BLNR, 126710BLRO, 116610LN, 114060, 126711CHNR, 116610LN, and 116610LV. So if you possess a rare model of Rolex, get ready for a windfall.
Do You Have the Original Box and Papers?
If you still have the original box (a Rolex box itself is a collector's item!) and papers (receipt, service documents, warranty, etc.), it validates the authenticity of your Rolex. This means that it can fetch you a better price. If you have service receipts, it proves that your timepiece has been well taken care of and can be a factor in fetching you a good price. However, if you do not have anything else, apart from your Rolex, you can still sell it at a great price.  
How Much is Your Rolex Worth?
This will require some research on your part. While this can be done either by an independent appraiser or in-house valuers at a watch buyer, your research will give you an insight into how much your Rolex may be worth, so that the potential buyer does not lowball you. If you have the original papers, then you know how much you've paid for the Rolex. This gives you a benchmark value.
With the help of your Rolex's serial and reference numbers, you can get an idea of its rarity and can help you arrive at a price for your vintage Rolex. (Note – Never publish your Rolex's serial/reference numbers. Counterfeiters scour the internet for such numbers and can use them to create clever fakes.)   
Steps to Take Before Selling Your Rolex
Before selling your Rolex, taking specific steps is essential to ensure you get the best value for your timepiece and the process goes smoothly. Whether you want to upgrade to a new model or part with a cherished watch, these steps will help you navigate the selling process like a pro.
Research and Know Your Watch: Gather information about your Rolex model, its features, and market value. Understand the current market trends, demand, and average selling price for similar models.

Verify Authenticity: Confirm the authenticity of your Rolex. Counterfeit watches flood the market, so ensure your timepiece is genuine. Seek professional help if you're uncertain about its authenticity.

Document and Preserve: Gather all relevant documentation, including the original purchase receipt, warranty card, and service records. A complete history adds value to your Rolex. Additionally, store the watch and its accessories in their original box or a dedicated watch case to maintain their condition.

Clean and Service: Presenting a well-maintained watch will attract more buyers. Have your Rolex professionally cleaned and serviced by an authorized service center.

Choose the Right Platform: Decide where to sell your Rolex – options include online marketplaces, specialty watch forums, or consignment with reputable watch dealers. Each platform has pros and cons, so research and select the one that aligns with your preferences and level of involvement in the selling process.

Set a Fair Price: Based on your research, set a reasonable, competitive price for your Rolex. While you may have an emotional attachment to the watch, pricing it unrealistically high can deter potential buyers.

Take Quality Photographs: Capture clear, high-resolution images of your Rolex from different angles. Quality photographs enhance the watch's appeal and can make a significant difference in attracting potential buyers.

Write a Compelling Description: Craft an informative, engaging description of your Rolex, highlighting its features, condition, and unique selling points. Be honest about wear and tear, as transparency builds trust with potential buyers.
Where do I Sell my Rolex Watch?
Once you decide to sell your Rolex, the next step is to find a reputable buyer who will give you a good deal. There are a few options you can think of to sell old Rolex watch – pawn shops, online buyers, consignment jewelers, auction houses, and outright luxury item buyers.
The neighboring pawn shop may be a great place to sell your Rolex, but remember that you may not get your Rolex's true worth as they may not be able to make a true Rolex appraisal. Pawnshops usually do not have specialized expert valuers for luxury items like Rolex watches and may offer you a spot price that is less than what your Rolex may fetch at other buyers.
Most online buyers have made their process very easy. You have to fill up a form on their website and provide as much information as you can, including pictures of the watch. They will get back to you with an offer. If you accept their offer, they will send you a prepaid fully-insured FedEx shipping label. You can drop off the boxed watch at the nearest FedEx office. The buyer will receive the package. Once they have ensured that the watch is in the condition mentioned and everything is good to go, they will wire you the money.  
Consignment buyers – physical stores or online marketplaces – will advertise your Rolex on their site for resale. They will set the selling, or list, price, and once the watch is sold, they will send you the payment, less their commission. The drawback with consignment sellers is that you have to wait to get paid till your watch gets sold. You also do not have much say in the pricing of your watch. The payout is usually lesser than when you sell to an outright buyer.
Auctions are a great place to sell your Rolex if it is a rare piece. Collectors are interested in pieces that have history. If you own such a piece, then you can contact an auction house and expect a bidding war. However, if you do not own a rare model of Rolex, this route may not be the best because auction houses will probably not entertain your interest in selling your Rolex.  
Luxury buyers are outright buyers of luxury items that include watches like your used Rolex. They have in-house or have access to a vast network of, luxury item valuers that evaluate a range of luxury assets like watches, art, sculpture, and jewelry, among others. When they evaluate any luxury item they think of its worth from the point of view of a collector and the prevailing market sentiments. They have a finger on the pulse of the market, so as to speak.  
Vasco Assets is a multinational luxury conglomerate that deals in all kinds of luxury items, including your Rolex. Vasco Assets is not only an outright buyer that buys and sells luxury items but also offers a range of financing options on your luxury assets. With a vast network of institutional and accredited buyers across the world, Vasco Assets offers you the highest price for your Rolex.
Make the Most of this Time to Sell Your Rolex
Rolex has been selling watches since the turn of the 20th century and its allure has only increased with passing time. The brand is "at the origin of numerous major watchmaking innovations." To own an original Rolex is a matter of pride for the owner.
If you are however looking to raise some cash to tide over an unexpected situation, then selling your Rolex may be a great option. While a few years ago, luxury items like watches and jewelry would be only worth the material they were made of (gold, other precious metals, diamonds, and other gems), today, their value is driven by the rising interest of retail buyers of luxury items.  
Vasco Assets has a simple process to help you sell your Rolex. We will evaluate your Rolex free of cost and provide you with a zero-obligation detailed valuation report and offer you the best price for your Rolex. You may either sell your Rolex to us or get a deep insight into what it is worth. Just call us at 949.679.2300 or 800.688.2994, or send an email to info@vascoassets.com to get in touch with our luxury asset buyer.  
---